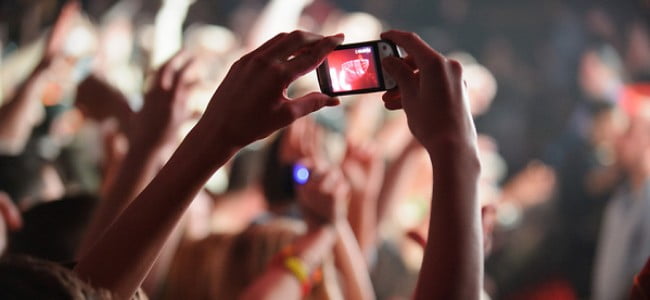 Many of us have hours of video sitting in our smartphones' camera rolls, with no one to share them with. It may be a concert with friends or your baby's first steps, but unless you decide to upload every video to Facebook, or share it through other social media channels such as Vimeo, no one is likely to see it.
Now, TVibes, a free Israeli app that serves as your personal TV channel, is planning to change that. The app allows you to upload infinite visual content and organize it, so that you and your followers can search by date, location, or hashtags. Followers can also have access to your videos in real time through live-streaming or go to a specific account to relive the memories.
SEE ALSO: Facebook Messenger Incorporates Slick Israeli Video App 'Magisto'
Although the app is for people of all ages and backgrounds, TVibes is mainly "targeting people with a lot of video produced in daily life: Parents and travelers, the type of people who want to record their experiences and share them from a specific place," CEO and co-founder Uri Schneider tells NoCamels.
SEE ALSO: Photomyne Scans All Your Old Photo Albums Into Slick Digital Creations
TVibes users can decide whom they share their content with. If it is something more personal, they can choose to share it with "soul mates," "family," or "friends." But if it is more public, they can choose to share it with "everyone" and allow the whole world to access their video content.
Luckily, users can constantly change who sees their content. "If you were drunk and regret posting a video, the next day you can easily change it from 'everyone' to 'soul mate' mode and it will disappear from everyone's phones," Schneider says.
Personal, social or experimental 
There are three main approaches to TVibes: Personal, social, and experiential. On the personal level, users can choose to keep their content private and use the app for organizing and storage purposes; all videos are stored on the 'cloud,' so there's no limit to the number of videos and their lengths.
Sign up for our free weekly newsletter
Subscribe
If users want a more social approach, they can follow friends and family and use the app to keep up with moments in their lives.
For the experimenting user, videos from all over the world are available on TVibes, namely sports events, concerts and rallies. The videos are curated in channels that can be discovered by hashtags or locations.
But while the app is colorful and pleasing to the eye, there are still a few glitches; when testing TVibes, some videos were not recognized by date and location. Acknowledging the need to improve, Schneider says the company is working on making the app more user-friendly.
Up against serious competitors 
Founded in 2014 by Schneider and Gilad Carni, TVibes has so far raised $1 million from entrepreneur and producer Damian Collier, together with other private investors. Clearly, it is up against several competitors in the live-streaming field. Periscope, which is Twitter's live-streaming video service, also allows for the same kind of searches using hashtags. And Facebook's recently launched live video option already engages millions around the globe.
Another challenge TVibes is facing is how to monetize the app. Currently available for iOS devices, the app is expected to remain free, but the company plans to market it to large businesses such as NBA teams, so they have their own channels. Another possibility is adding user-relevant advertisements in between videos.
Photos and video: Courtesy
Related posts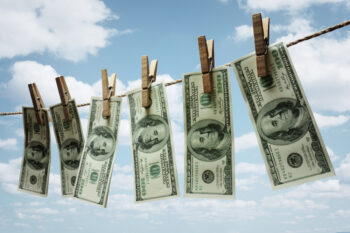 AI Money Laundering Watchdog That 'Senses' A Financial Crime 
September 24, 2023