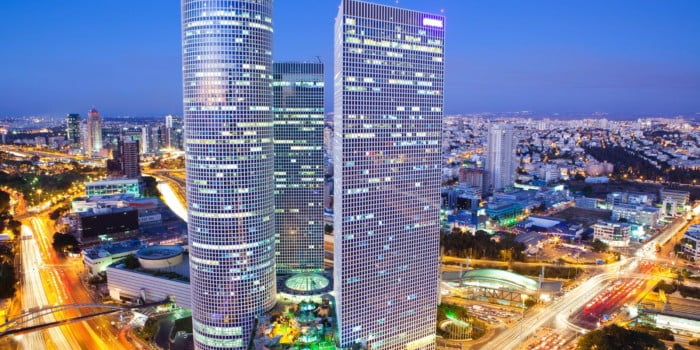 This article was first published by The Times of Israel and was re-posted with permission.
Active  in Israel for over half a century, Motorola Solutions, the non-cellphone "twin" of the legendary electronics firm, announced that it was opening an innovation center in Israel.
SEE ALSO: Exit Nation: Israeli Startups Sell For Whopping $9B in 2015
The company already has several hundred employees at a research and development center in the Tel Aviv area, which aims at finding and developing deals with Israeli startups, the company said.
At the recent announcement of the new facility, Israeli Prime Minister Benjamin Netanyahu met with Motorola Solutions Chairman and CEO Greg Brown, who said that the center would seek out startups and technology in the areas of cyber-security, big data analytics, mobile tech and the Internet of Things tech.
"You're in the right place, in the right country, in the right business," said Netanyahu. "That's a very good match. I hope that other multinational companies in the development of technologies come to Israel — because they'll benefit."
SEE ALSO: The Top Six Global Accelerators Kick-Starting Israeli Startups
Sign up for our free weekly newsletter
Subscribe
Motorola Solutions is one of the "twins" created when telecom firm Motorola split in 2011; the other "twin" is Motorola Mobile. A mere seven months later, the mobile company was bought by Google for $12.5 billion — only to be sold to Lenovo in 2014 for $2.9 billion (although Google did retain most of the company's valuable patent portfolio).
Solutions, meanwhile, remains intact, and concentrates on enterprise level and homeland security communications solutions. Motorola Inc. — as it was known back then — was the first American company to set up shop in Israel in 1948, when a local firm represented the company at the dawn of Israel's birth. The company set up its own research and development lab in Israel in 1964, long before any other multinational got the idea. It was Motorola's first foray outside the US.
Among the products the Israeli team has helped develop is Motorola's LEX line of communications devices for first responders, law enforcement, and other emergency workers. The LEX L10 Mission Critical LTE Handheld, for example, uses nearly all communication protocols that rescue workers and responders rely on — public 3G networks and the 4G LTE spectrum set aside for safety agencies with automatic roaming, Wi-Fi, Bluetooth, and GPS, allowing for communications under any circumstances
"Motorola wants to invest more resources here in Israel," said Brown. "This is an outstanding area for innovation, technology incubation, and joint venture investment."
To read the full article, click here. 
Photos: Press Office
Related posts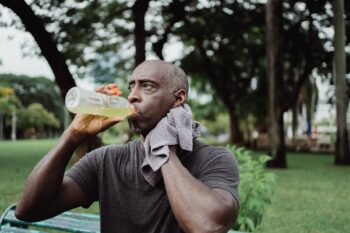 Startup Helping You Get Heart Healthy By Measuring Your Sweat
December 04, 2023