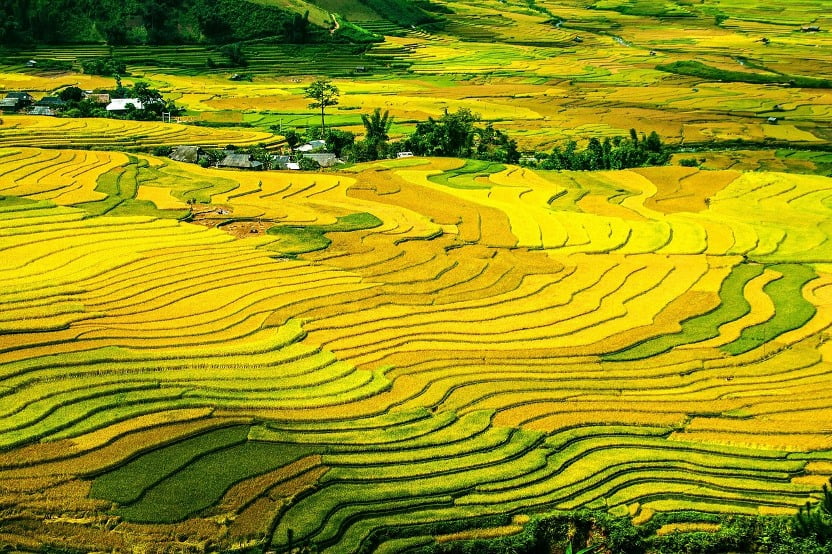 Drought is a continued concern for farmers in California, especially those who grow rice, which requires large amounts of water. Now, a project based on Israeli research and water technology aims to create one of the first sustainable rice farms in the US, which will reduce water use at the 17,244-acre Conaway Ranch in Woodland, California.
SEE ALSO: Could Groundwater Desalination Solve California's Water Crisis?
The project seeks to better understand if rice can be grown effectively with subsurface drip irrigation. The method consists of a series of pipes that deliver water directly to the roots of the plant and has the potential to reduce water usage, as well as save on fertilizers and improve weed control.
"We believe this initiative represents the first use of drip irrigation in the US for a rice crop," Kyriakos Tsakopoulos, owner of the ranch, said in a statement. "We couldn't ask for better partners."
The ranch has enlisted the help of Israel's Ben-Gurion University (BGU) and drip-irrigation leader Netafim, which have experience growing rice in arid regions. "This effort could serve as a model for other farms and potentially save hundreds of thousands of acre feet of water in California if widely adopted," according to Tsakopoulos.
SEE ALSO: How Israeli Desalination Technology Is Helping Solve California's Devastating Drought
Bryce Lundberg, vice president of agriculture for Lundberg Family Farms, which is one of the world's largest producers of organic rice and whole grain products, agrees. "As a partner in this cutting-edge project, we are hopeful that this concept could provide farmers with a revolutionary form of rice production not only in California, but wherever rice is grown worldwide," he said in a statement. "We are always looking to implement new technologies that can benefit growers and promote sustainable farming practices, and we hope that the project's success can be duplicated to improve organic weed management while producing environmental and conservation benefits."
"Helping farmers reduce their water consumption"
Over the past 18 months, BGU's water expert Prof. Eilon Adar has traveled several times to meet with California legislators and water resource officials, discussing how Israel, an arid country, has created a surplus of water through innovation, technology and effective water management policies.
Sign up for our free weekly newsletter
Subscribe
After evaluating a number of options to enhance water use efficiency, Conaway Ranch decided to move forward with his subsurface drip irrigation pilot project. "We've outlined the testing procedures necessary to maximize success, based on experience growing a variety of crops in arid climates using subsurface drip irrigation," Adar explained. "We're pleased to be playing a leading role, providing knowledge and expertise to help California farmers reduce their water consumption."
Improving rice yields 
In meetings and public forums, Adar has highlighted the ways in which Israel is closing the gap between water supply and demand, including improving irrigation efficiency, expanding wastewater reclamation and reuse, as well as engineering drought-tolerant crops.
Agronomists from Israeli company Netafim, which pioneered and perfected the drip-irrigation system, have conducted a few rice crop trials in other parts of the world. Installation of the system and the first plantings at the Conaway Ranch are scheduled for completion this year. Based on results from previous projects, this trial is expected to produce an improvement in yield, while reducing water use.
"As drought conditions persist, efficiency in every aspect of farming is critical"
"As drought conditions persist, efficiency in every aspect of farming is critical to the sustainability of California farming," Netafim's Scott Warr said in a statement. "Through research trials and partnerships, Netafim continues to be committed to providing growers with access to viable solutions that address the challenge of maintaining profitable farming in a resource-limited world."
According to Tom Stallard, Woodland's mayor, Conaway Ranch owners are "demonstrating their commitment to smart water conservation and long-term sustainability."
Photos: City of Lakewood
Related posts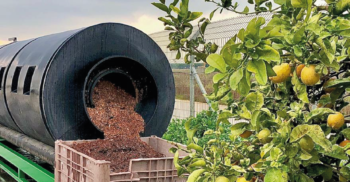 Compost Drum Turning Muck Into Money, Shrinking Israeli Landfills
September 19, 2023