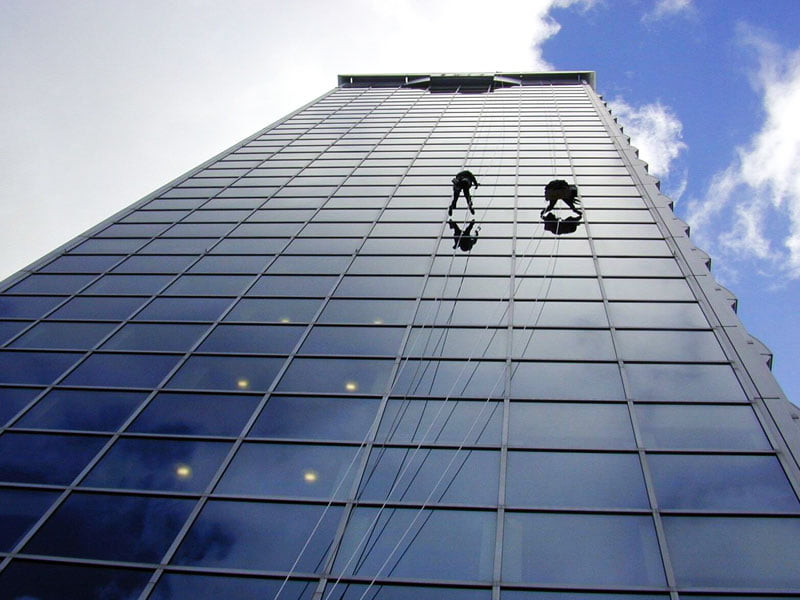 With thousands of skyscrapers around the world, and many more under construction, the new generation of mega-buildings calls for effective firefighting and rescue methods to keep tenants safe and away from danger.
One innovative evacuation solution is now provided by Israeli startup SkySaver, whose brand new emergency backpack is designed to help residents escape from high-rises. This lifesaving kit comes equipped with a cable cord that, in case of an emergency, is attached to a pre-installed anchor located near a window. When fire breaks out, the emergency device is strapped on with buckles that wrap around the waist and between the legs. Then, the individual starts rappelling down the side of the building. Yep, just like Spiderman.
SEE ALSO: Ambu-Cyclists Speed Through Traffic To Save Lives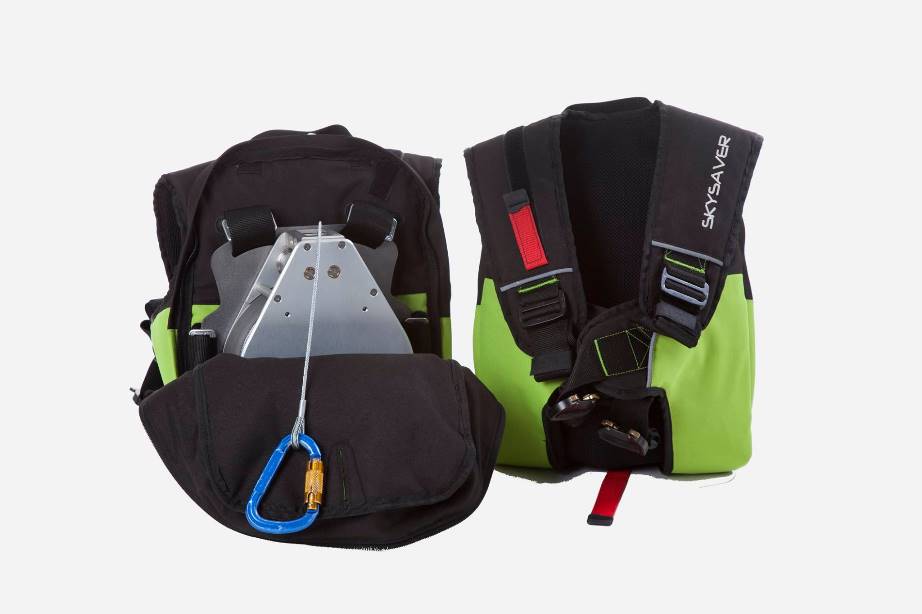 Since infernos pose great challenges to fire departments, requiring a high degree of organization to be successfully contained and extinguished, it's important to rescue as many people as possible before and while the fire is put out. And that's exactly when the SkySaver says it can come in.
Lessons learned from 9/11
The idea for the rescue device was conceived after the September 11 attacks on the World Trade Center in New York. The main purpose of the backpack was to create a device that is wearable and user-friendly, a so that people don't have to depend on others to be saved; they can rescue themselves, according to the company.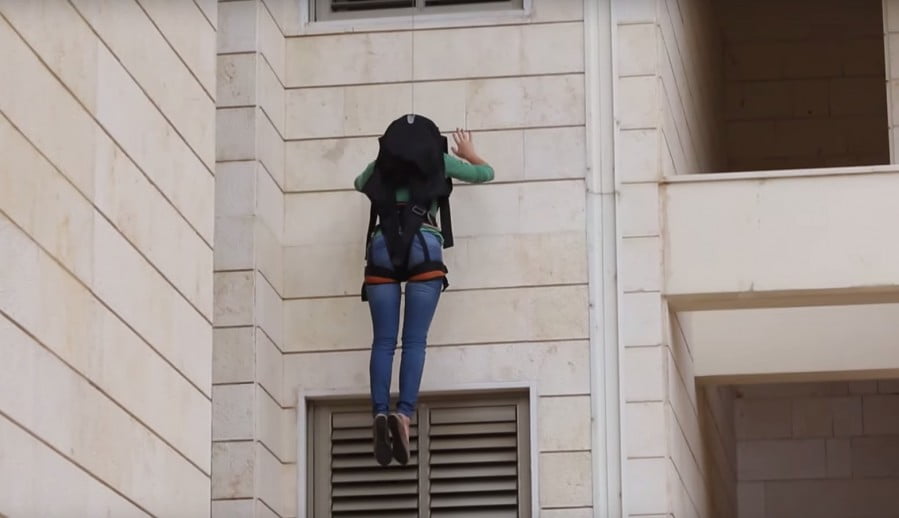 "Our backpack is very compact, and a person could actually travel with it," CEO Avner Farkash tells NoCamels.
Founded in 2012, the startup has already created three different models of the emergency pack, depending on the height of the building; cable lengths range from 25 meters to 80 meters, which means that at this point, SkySaver can serve residents of buildings of up to 20 floors.
Sign up for our free weekly newsletter
Subscribe
SEE ALSO: Israeli-Designed Belt Protects Against Radiation Exposure
The varying models weigh between 8 kilograms to 12 kilograms and can carry up to 136 kilograms. Depending on the length of the cord, the SkySaver is priced between $750 and $850.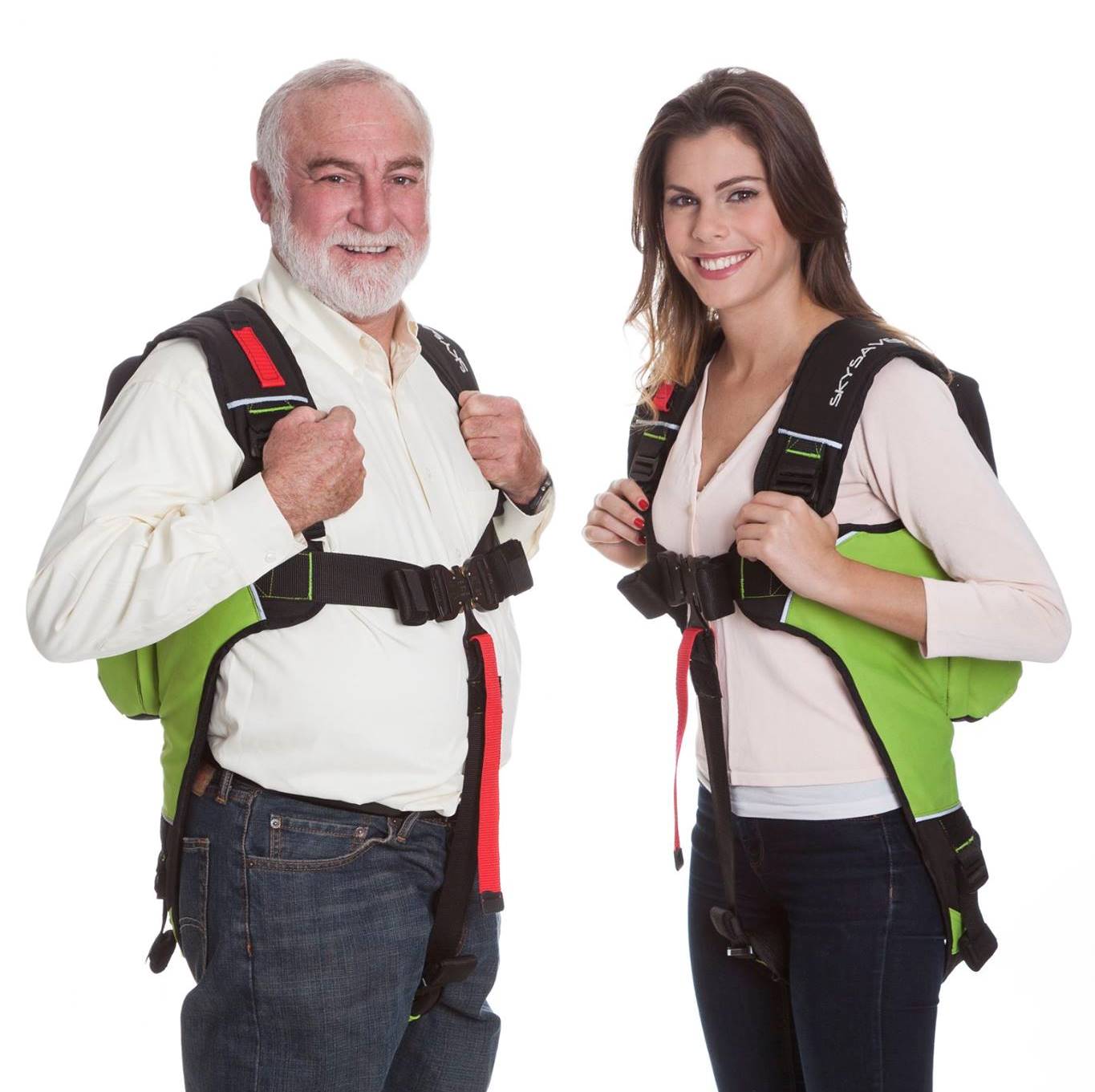 And while the device is only intended for one-time use, Farkash notes the SkySaver is worth the investment. Alternative devices, such as the Rescue Reel and the Evacuator, are reportedly more expensive.
Save life, save a whole world 
SkySaver's R&D center in Jerusalem is now developing additional solutions with even longer cables in order to escape skyscraper fires. The three new products are expected to hit the market later this year, and will be priced similarly to the original SkySaver device. Additionally, the startup is in the process of creating a kit designed to help carry down toddlers, older children, and even pets to safety.
Photos and videos: SkySaver, Avalon Abseiling
Related posts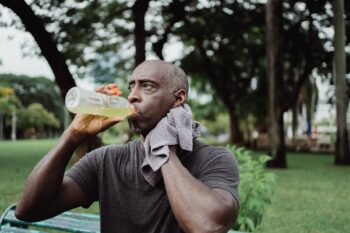 Startup Helping You Get Heart Healthy By Measuring Your Sweat
December 04, 2023