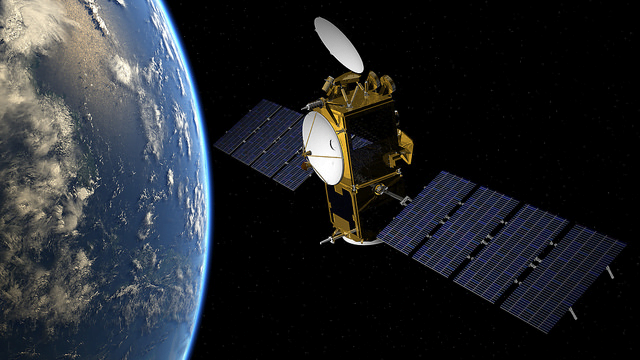 During the 58th session of the Committee on the Peaceful Uses of Outer Space in Vienna, Austria, the United Nations' Office for Outer Space Affairs (UNOOSA) signed a cooperation agreement with Israel to use the country's satellite technology to save lives following natural disasters and in space emergencies.
According to the agreement, Israel will apply its satellite technology, namely the Earth observation satellite "OPTSAT 2000", to gather information on issues of environmental protection, water management, urban planning, humanitarian assistance following natural disasters and more. The cooperation agreement with Israel is part of the Committee on the Peaceful Uses of Outer Space's latest agenda item called "Space and sustainable development," with the committee discussing potential applications of space technologies for developing sustainable policies.
     SEE ALSO: New Antibacterial Material Purifies Water In Space
The newly appointed Israeli Minister of Science, Technology and Space, MK Danny Danon is quoted by the "Times of Israel" as stating that the agreement is "a small step into the UN agency, and a big step for Israel." He continued, "This agreement proves that Israel is a leader in space technology, and that it has a great deal to contribute to humanity in this area, especially in satellite development and research."
Israeli space tech soars
The agreement precedes the up-and-coming 66th International Astronautical Congress to be held for the first time in Jerusalem, Israel this October. One of the world's preeminent conferences that brings together major space agencies, it is an honor for Israel to be the conference host, albeit a fitting one.
In recent years, Israel has become an industry leader in developing satellite and space technologies. The Israel Space Agency has worked closely with NASA and the European Space Agency over a number of decades to make their space programs the most advanced and impressive in the world. For instance, Israeli inventions like the Vivid-q Cardiovascular Ultrasound system is used to monitor astronaut's health in space and is responsible for discovering that a prolonged period in space can cause the heart to shrink, a condition called cardiac atrophy. In addition, Israeli tech was used to control the Curiosity rover while it explored the possibilities of life on Mars.
     SEE ALSO: SpaceIL's Mission To The Moon Says Its Chances Of Winning Google Lunar XPrize Are High
Israel's national team competing for the major Google Lunar X Prize, a project aimed at landing a small spacecraft on the moon, SpaceIL is one of the competition's frontrunners due to its innovative ideas and impressive staff roster. From experienced entrepreneurs like Yanki Margalit to leading aeronautical researchers like Yigal Harel, Israelis aren't the only ones placing their bets that the SpaceIL team will make it first to the moon.
The recent UN cooperation to apply Israeli technology for life-saving missions on Earth and beyond is further confirmation of Israel's impressive space tech repertoire.
Photos: EUMETSTAT/ Fernbank Museum of Natural History
Related posts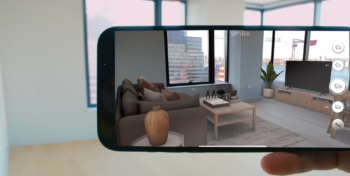 Augmented Reality App Makes Empty House Into Potential Home
October 02, 2023