By David Shamah, The Times of Israel
June 01, 2015
2
minutes
This article was first published on The Times of Israel and was re-posted with permission.
Like with everything else it does, Apple is expected to rock the architectural world when its new California headquarters opens for business next year – raising the fortunes of the Israeli glass technology firm that is playing a central, if indirect, role in the construction of one of the world's most innovative buildings ever.
The building in Cupertino, California, officially called Apple Campus 2 – and unofficially called "the Spaceship" because of its circular, Star Trek Enterprise-like vibe – will feature huge panes of curved glass, as high as 60 feet (18 meters), some of it printed.
     SEE ALSO: The Top Israeli Apps Taking Over The Apple Watch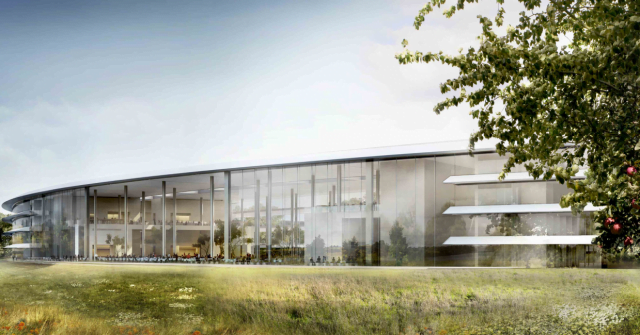 And according to Max Perilstein, one of the world's foremost experts on glass production, there is only one company in the world that has the technology to produce printed glass panes of that type. "In a sense, Dip-Tech is to the world of glass what Apple is to the world of computers and devices," Perilstein told The Times of Israel.
"There were computers and music players before the Mac and the iPod, but Apple's take on these devices puts them in a whole different – and better – category. So too with Dip-Tech – we see glass everywhere, but what they have done with glass is to elevate it far beyond what we are used to."
Apple – then under the helmsmanship of the late Steve Jobs – has been planning its new headquarters for over a decade, and in 2013 broke ground on the complex, which Jobs told the Cupertino City Council in June 2011 would be amazingly innovative for its architecture, size, and aesthetics. "It's got a gorgeous courtyard in the middle, and a lot more. It's a circle, so it's curved all the way round. This is not the cheapest way to build something."
To continue reading this article on the TOI site, click here.
Related posts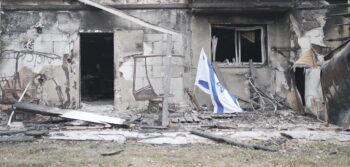 Israeli 'See The Truth' Chatbot Fights Deniers Of Hamas Massacre
November 28, 2023