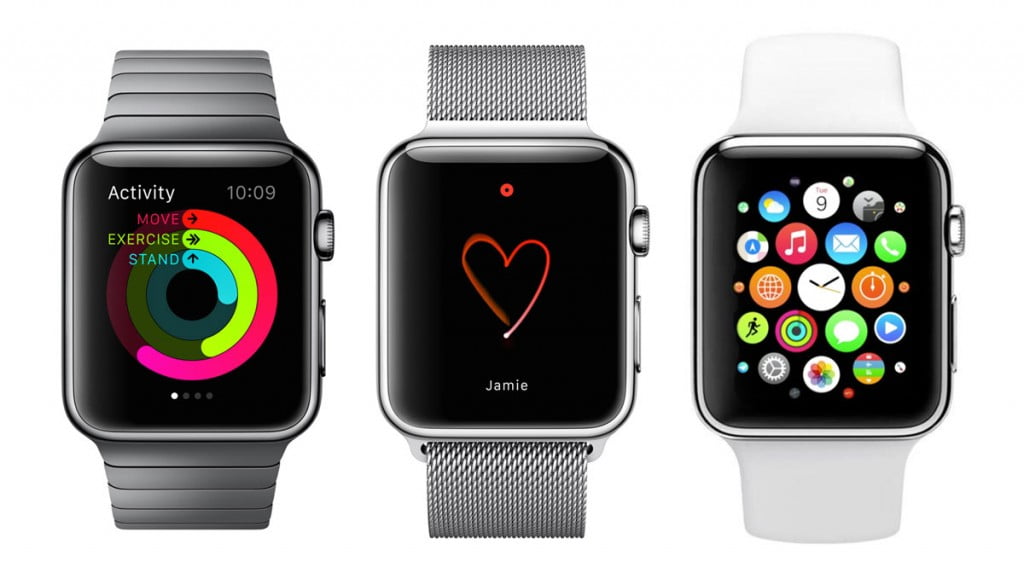 There are mixed reports and speculations on how many units have been sold since Apple Watch launched last month – some as high as 3 million units – but Apple has so far stayed mum on the topic. CEO Tim Cook commented only on the impressive number of apps available on Apple's slick new wearable tech piece – 3,500 and counting.
But there's one fact nobody argues about: Many of the first apps featured on the Apple Watch (which starts at $349) – from dating to musical education apps – were developed and designed by Israeli startup companies. NoCamels profiles five of the hottest Israeli apps that are already ticking on Apple Watches around the globe.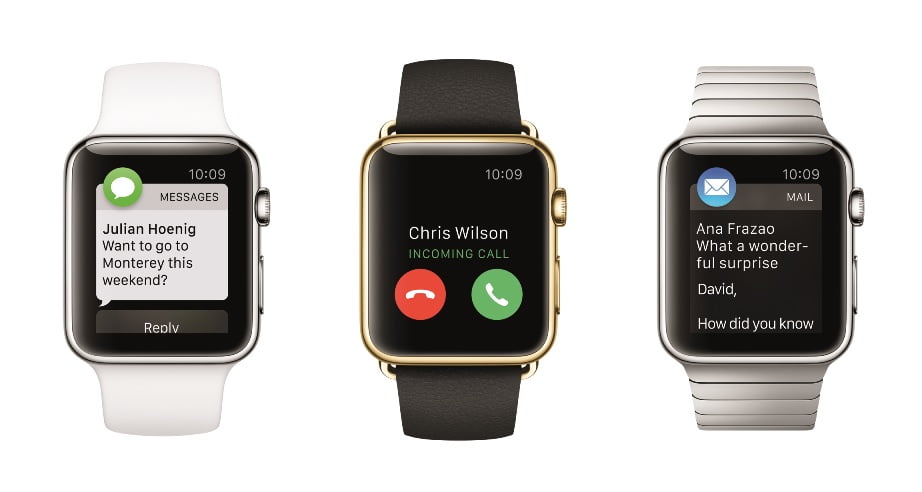 WatchMe88
WatchMe88 helps you find your perfect match using the Apple Watch. With just one tap of your Apple Watch, you could be tapping on the shoulder of Mr. or Ms. Right. The app allows users to inform individuals around them that they are open to meeting new people with a subtle pulsating glow on the watch. Even those who are not using WatchMe88 will know that the user is interested in being approached.
     SEE ALSO: Looking For That Special Someone? Click Here?
The app has an invisible mode as well, which will only glow when more than one user has the WatchMe88 app and both users have chosen the same status. When they match, the smartwatches will glow simultaneously, alerting the users that they are available and interested in meeting new people. According to the company, which was founded by Yoav Elgrichi and Kineret Karin, the app aims to "leverage the power of Apple's new wearable to enable people to find a match in public, bridging the gap between the online and offline dating worlds."
Glide
Glide allows you to send and receive free video messages to chat with friends and family via smartphones. Now its novel, cloud-based video streaming technology also enables quality videos to be sent and received instantly – straight to your wrist. Founded in 2012, Glide is the brainchild of Ari Roisman, Jonathan Caras and Adam Korbl. The company's popular live video messenger has attracted more than 15 million users since its launch for smartphones.
     SEE ALSO: Glide's 'Video-Walkie-Talkie' Aims To Replace Texting
Now, it has ventured into the Apple Watch. "We are very bullish on the Apple Watch and believe that live video messaging from your wrist will rapidly become the easiest way to keep in touch with friends and family on the go," Roisman said in a statement "By combining Glide with the Apple Watch, we are ushering in a new era of digital communication that will largely replace text messaging." He added that the new app "delivers a more natural experience on these devices' tiny screens than typing."
Sign up for our free weekly newsletter
Subscribe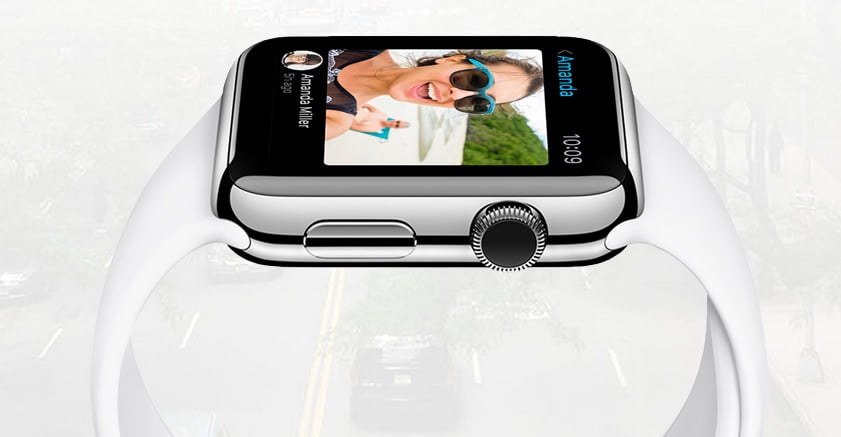 Metronome

The protagonist of the critically acclaimed film "Whiplash" could have avoided many of the "not my tempo" shouts from his teacher if only he had JoyTunes' Metronome. The app, now available for Apple Watch, is an everyday music learning tool that helps players (from beginners to experts) practice and play. It allows you to change the tempo of a song and match the BPM (beats per minute) of your choosing by just tapping to a beat while wearing the Apple watch.
Additionally, the metronome displays the "tempo marking" that matches the BPM (e.g. Allegro, Andante, etc.). Starting and controlling the app is as simple as raising your wrist – everything syncs with the smartwatch in real time. JoyTunes, which was established in 2010 by Yuval Kaminka and Roey Izkovsky, has released several apps that have been downloaded by more than 3 million users over the past couple of years. Users play 1 million songs, on average, on its apps each week.
24me

24me's smart personal assistant application gives you access to your calendar, to-do lists and personal accounts at the comfort of your wrist. 24me's iPhone application, which was voted among the best apps of 2014 in Apple's App Store, allows its users to better organize their tasks, calendar dates and accounts in one user-friendly planning app. And although Apple has touted its new smartwatch as a revolutionary fitness gadget, apps like 24me that allow you to gift friends and pay your bills on the go are helping make the Apple Watch a handy financial tool, too.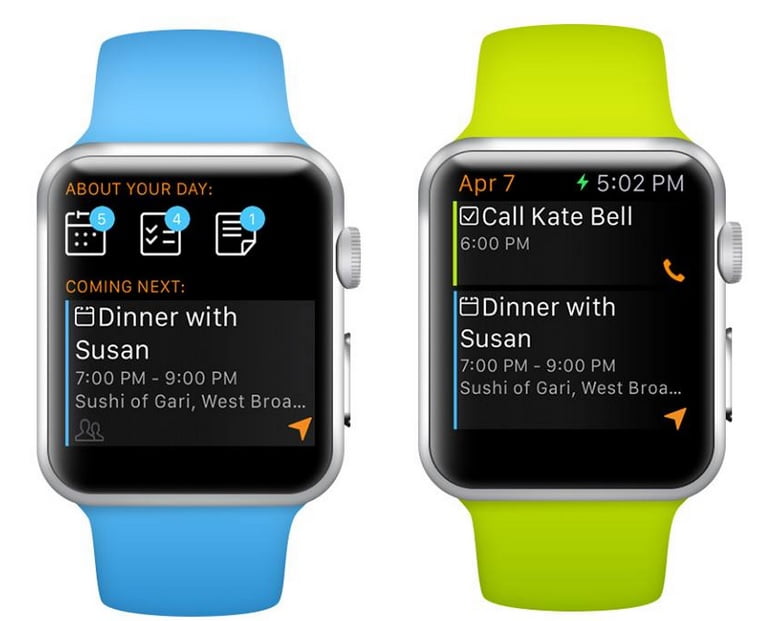 TL;DR
One of the hottest debates surrounding the Apple Watch is how email should be handled on this tiny interface. TL;DR Email, an app created for quickly going through your inbox, adapts for use on the new smartwatch. TL;DR presents short excerpts of emails, estimated reading time, short reply options and even image galleries of attachments. TL;DR (which stands for "too long; didn't read") enables users to reply, using either pre-created replies, 'thumbs-up,' dictating text, or recording a voice reply.
On the Apple Watch, users can use TL;DR's email client and read their emails conveniently without taking their phones out of their pockets. "TL;DR is built for people who prefer their emails short and clear, which makes it also ideal for the Apple Watch," TL;DR founder Ami Ben David said in a statement.
Photos and videos: Apple, WatchMe88, Glide, 24me, JoTunes, TL;DR
Related posts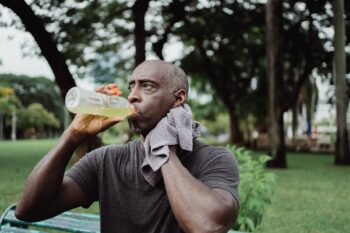 Startup Helping You Get Heart Healthy By Measuring Your Sweat
December 04, 2023