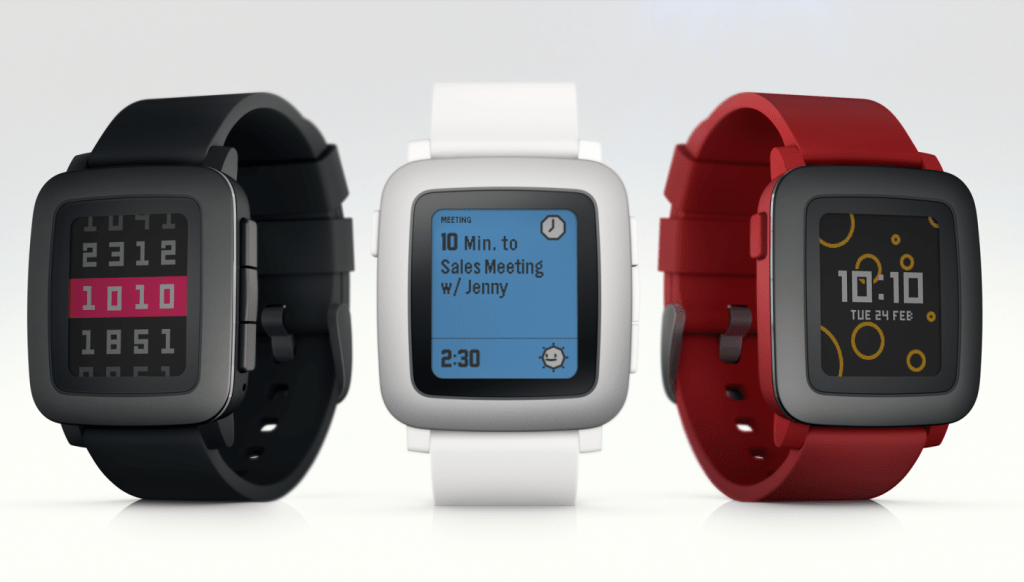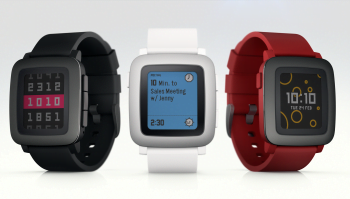 It's only been a week since Pebble began its new crowdfunding campaign for the second-generation of its smartwatches, 'Pebble Time' and the company has already raised a colossal $12 million dollars—an amount that is expected to skyrocket following today's announcement of a sleeker version of the watch 'Pebble Time Steel.'
With the tremendous success of Pebble's Kickstarter campaign in an emerging and increasingly competitive gadget market, it can now be revealed that the chief designers of the smartwatch to end all smartwatches are Israelis Itai Vonshak and Liron Damir.
Making mountains from pebbles
Vonshak, VP of Product at Pebble, and Damir, Head of Design, set out as a team early on working at notable technology companies like Emblaze and HP in the United States, and developing the webOS systems for electronics giant LG. From there, they continued to Pebble, which seems to have been a good move considering the potential of the smartwatch market that Apple, Samsung and even LG are tirelessly trying to disrupt. However, the Pebble smartwatch continues to the dominate consumer ratings and reviews, for its compatibility with both Andriod and iOS operating systems (a first of its kind in the gadget world) and for its 7-day battery life (while other models only hold out for a day, max).
     SEE ALSO: Lightbox, The World's Smallest Social Camera, Is Giving GoPro A Run For Its Money
The overwhelming support from crowdfunders to the tune of $12 million raised by Pebble in the release of its latest version, Pebble Time, isn't as exciting as it would be for first-timers to Kickstarter. Back in 2012, when the company released the initial version of its smartwatch, it broke Internet records by raising $10.3 million in a time when crowdfunding was still the new kid on the block. Today, the company announced the release of 'Pebble Time Steel,' a more professional-looking, stainless steel and slightly heavier version of Pebble's standard smartwatch, that will be offered in silver, black and gold. The watch will cost backers $250 (the retail price will be $299), and those who have already backed the Kickstarter campaign for 'Pebble Time' will be able to change their order to the 'Steel,' without losing their place in line.
Simple, accessible design is the key to Pebble's success
Sign up for our free weekly newsletter
Subscribe
The 'Steel' may be an answer to Apple's impressive stainless steel smartwatch revealed in September, but according to gadget geeks and consumers, the tech giant's version doesn't begin to compare. The 'Time' watch is water resistant, the screen is manageable but not overwhelming in terms of size, it works with a number of languages and, maybe most importantly, the smartwatches' apps are open to developers. According to Damir, the openness to users' needs and creativity is what makes Pebble stand out a midst a handful of hefty competitors.
     SEE ALSO: 'Exploding Kittens' Literally Explodes On Kickstarter With $8.8M Campaign
"We aren't Apple in the sense that we aren't coming and dictating to you how we think things should be. Pebble understands that this is not our direction, that we have our own way of constructing a product. We still struggle against the forces in the world of technology that are bigger than us, and Kickstarter is one of the ways to get on our feet," Damir told Israeli business publication "Calcalist" in an exclusive interview.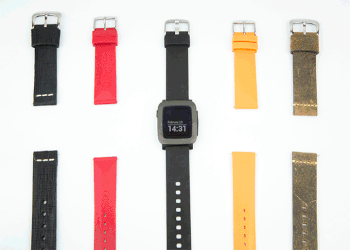 Vonshak and Damir relate to what degree they take consumer feedback into consideration, giving the example of getting feedback from reddit and ProductHunt users regarding the look of the watch before release. Their attention to what people want (and will actually use) is what brings the Pebble team back to Kickstarter, and though they most likely could get by without crowdfunding, it's what their brand is all about. Vonshak tells "Calcalist", "We view life in a much simpler way, 'Will this product really help someone or not?' 'Does it make the life of the user better?' We aren't looking to put all of our money into marketing or to get a celebrity to sell our product. If we can build a good product we will do it, and if not, we simply won't release it." It seems like the latter is highly unlikely, with 65,000 watches already sold and set to arrive at supporters' doorsteps starting this May.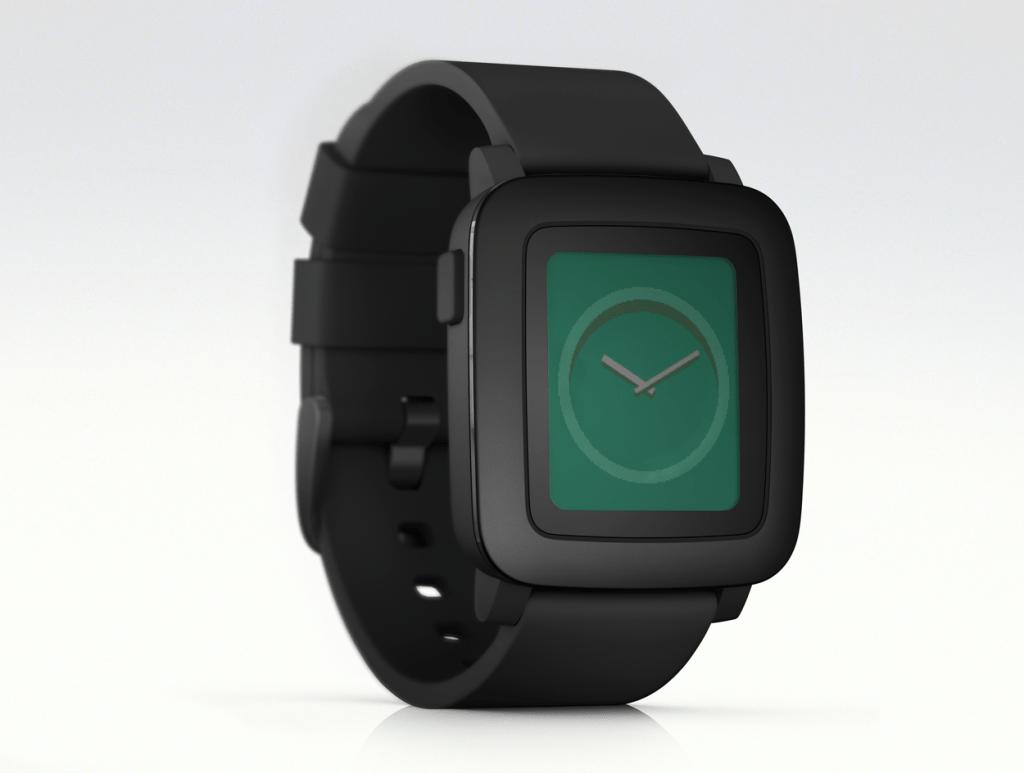 Photos: Pebble
Related posts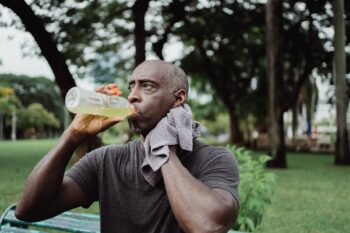 Startup Helping You Get Heart Healthy By Measuring Your Sweat
December 04, 2023