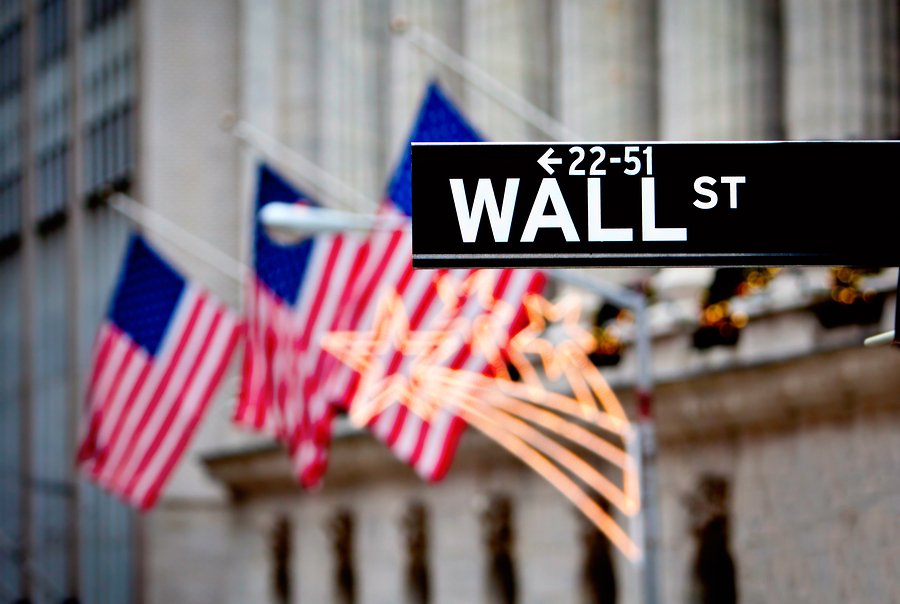 When NoCamels asked some of Israel's most influential investors, including OurCrowd's Jon Medved, serial angel investor Gigi Levy and Rami Beracha of Pitango Ventures, what they thought was most the most memorable event for the Startup Nation in 2014, the answer was resoundingly: "The rise of the Israeli IPO."
Until this year, Israeli companies were often criticized for their eagerness to "sell out" quickly in pursuit of an early exit. With a historic 18 initial public offerings (IPOs) in New York and London in 2014, compared to just three in 2013, this year seemed to usher in a new age for Israeli companies.
Here are the top ten Israeli companies that went public international stock markets this year:
Mobileye- MBLY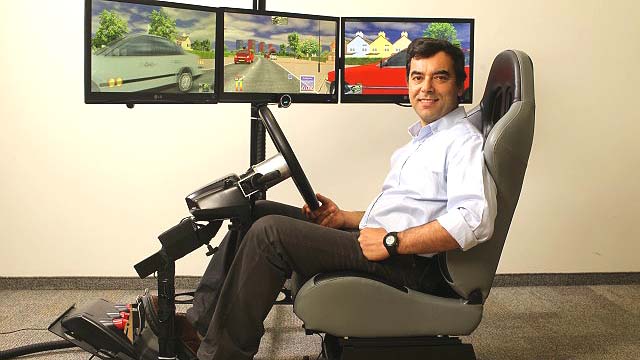 The largest IPO in Israel's history, Mobileye surpassed expectations when the company went public in August, raising $890 million at a company valuation of $7.5 billion on the New York Stock Exchange (NYSE). Similar to CyberArk, Mobileye also saw share prices spike on the first day of trading, from $25 at the opening bell up to $37 by the end of the day. This was before investors and financiers understood the real value of Mobileye's technology, an understanding that drove the share price up further to $60 per share (today the share price is around $43). The idea behind Mobileye's technology is simple enough: a camera-based technology that alerts drivers of potential collisions and accidents. The company is now using the money it raised in its August IPO to beat out Google and Tesla in the creation of the first driverless car. In the meantime, the Jerusalem-based company's technology is being applied to new General Motors, Honda, BMW Group and Nissan car models and is available for stand-alone purchase in Israel and other markets.
CyberArk- CYBR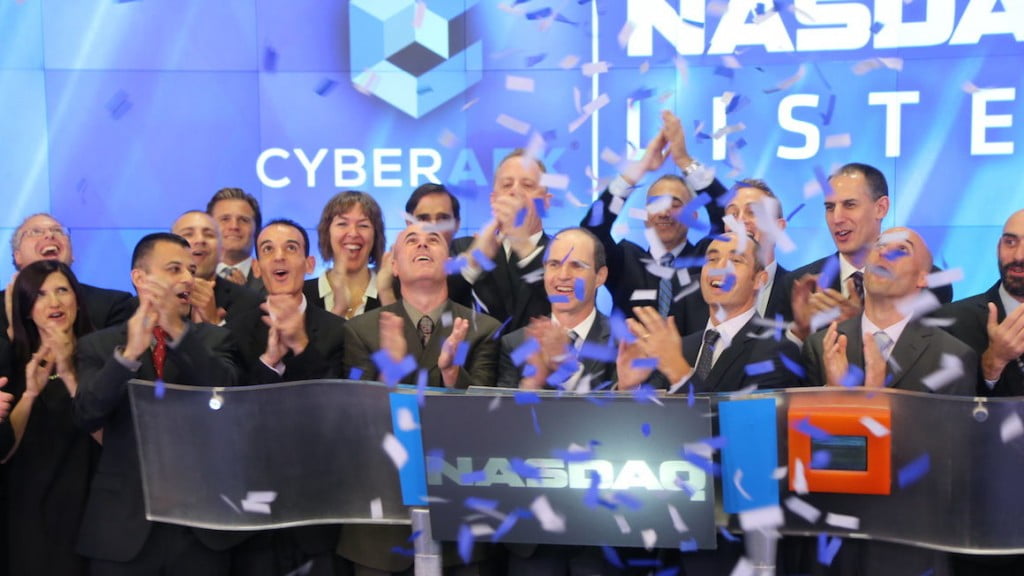 If you've been following the business headlines lately, you probably know that 2014 saw the most successful public offering in history; the Chinese ecommerce platform Alibaba raised $300 million at a world record $25 billion valuation. Just as Alibaba was stealing the headlines, Israeli cybersecurity company CyberArk's shares also went public on NASDAQ, with what some finance experts might call more impressive success. On the first day of trading, CyberArk's strike price of $16 doubled to $32 per share, before it settled at around $30 that same week. Though it touts only a third of Alibaba's $90 share price, CyberArk was the first and only Israeli cybersecurity company to go public overseas since Radware in 1999.   With cybersecurity in increasingly high demand among businesses and governments, CyberArk saw its Wall Street success soar, with the company raising $85.8 million in the offering. CyberArk gears its cybersecurity products towards companies, protecting their systems from potentially dangerous external threats. A company like Sony, whose systems were recently hacked in anticipation of the release of a comedy film about North Korean leader Kim Jong Un, could have surely used CyberArk's services to protect against such a damaging system hack. This is only an example of the demand for cybersecurity solutions, placing numerous other Israeli cybersecurity companies in a good position to go public and raise money on foreign markets.
     SEE ALSO: The Other Silicon Valley: The Role Of Multinational Companies In Israel's Startup Ecosystem
SafeCharge- SCH
In 2014, Israeli billionaire Teddy Sagi's companies were IPO all-stars, especially on European and British markets. SafeCharges's public offering on London's Alternative Investment Market (AIM) in April was one of the most successful, raising $125 million at a company valuation of $400 million. SafeCharge, a payments solutions provider for the Forex industry and online gambling sites, wasn't the only Sagi-controlled company to reap profits on the AIM Stock Exchange this year; Crossrider, an Internet optimization company, raised an impressive $75 million at a company valuation of $250 million in August. SafeCharge was voted the "Most Innovative Financial Product" in November 2013 at the Forex Magnates London Summit, which made the AIM IPO a no-brainer for Sagi. Since, Sagi has continued to milk the London markets, steering clear of the US, most notably with his recent acquisition of most of London's famous Camden Markets, which he purchased this year for the sum of $623 million (£400 million). This, and his IPO success with e-gaming company PlayTech in 2006, has driven Sagi to continue to take his companies public in London, avoiding potentially more competitive markets across the pond.
ReWalk- RWLK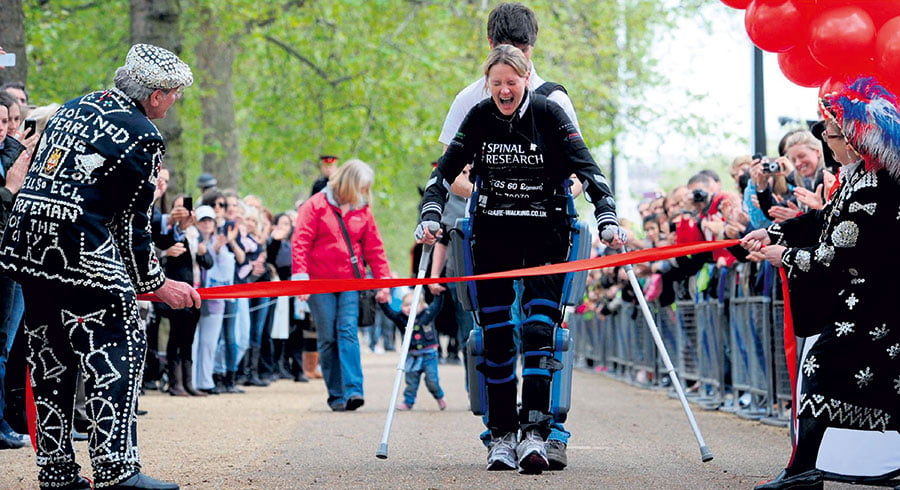 Created by Dr. Amit Goffer after he was severely paralyzed in an ATV accident, the ReWalk exoskeleton is not only one of the more impressive technologies to come out of Israel in recent years, in 2014 it also had one of the most notable public offerings. Becoming the first and only exoskeleton approved by the US Food & Drug Administration, ReWalk is an assisted walking device for paraplegics, allowing them to stand, walk and even run on flat surfaces. Used by US Army Veterans and paraplegic marathon runners alike, following FDA approval ReWalk made the decision to go public in September, issuing $12 shares, only to see them spike to $31 by the end of the same week. The company ended up raising $36 million on NASDAQ at a company valuation of $250 million, not bad for a young company (founded in 2011) with a very sector-specific technology. To commemorate ReWalk's success, the company invited owners of the device to a mass "walk about" in New York City's Time Square, dubbed one of the "events of the year" by OurCrowd founder Jon Medved. Next up, according to Dr. Goffer, is the development of a similar technology to aid quadriplegics called UPnRIDE, a device that will hopefully be on this very same list in years to come.
     SEE ALSO: Going Public Is The New Exit: Six Israeli IPOs To Watch
Borderfree- BRDR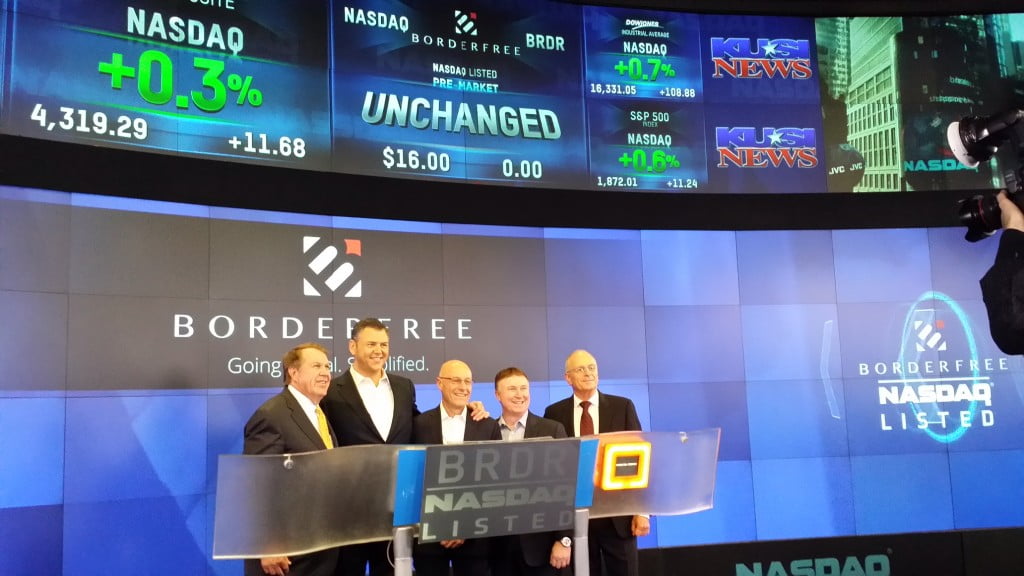 A number of weeks following Varonis' IPO, another Israeli company decided to jump on the "going public" bandwagon. The ecommerce technology company Borderfree went public on NASDAQ in March, pricing its shares at $16 apiece and raising $80 million at a company valuation of $488 million. Following the IPO, the company's share price jumped up 33 percent to $20 a share, a testament to the faith placed in ecommerce related companies by investors. Though it was founded in Israel, Borderfree, the provider of ecommerce tools to retailers like Macy's, Aeropostale and Under Armour, moved its offices to New York prior to the IPO in order to help more American retailers expand their business overseas. The company still has a research and development center in Israel and continues to raise funds from Israeli venture capital firms like Pitango and Delta Ventures.
Sign up for our free weekly newsletter
Subscribe
Varonis Systems- VRNS
Another Israeli IPO that surprised this year was Varonis Systems', a business-technology startup that saw its share price double on the first day of trading. Early this year, Varonis went public on NASDAQ and saw its stock price rise to $44 a pop, giving the company a whopping valuation of $1 billion! And Varonis is no Facebook or Twitter, which is why the success of the offering was so unexpected. The company specializes in providing "big data" information management tools to businesses, a rising sector in field of software development gaining the attention of corporations and investors alike. Like many big data companies, Varonis struggled to make a profit before its public offering, which is why the company and its investors at Pitango Venture Capital and Evergreen Venture Partners were so pleased with the surprising success of the IPO.
XLMedia- XLM
Teddy Sagi isn't the only Israeli entrepreneur going after London's rich AIM market for a public offering; the Israeli gaming sites traffic generator XLMedia raised $69.4 million (£41.8 million) at a company value of $154.2 million (£92.9 million). The extent of money raised by the company came as a surprise to the company management and its shareholders, but it seems that London is the market for gaming-geared companies (like Sagi's PlayTech). Following the March offering, XLMedia stated that it planned to use the funds to invest and develop its position in the blooming Scandinavian gaming market and to expand its presence in other countries, especially in the United States. XLMedia generates traffic for more than 150 gaming sites worldwide, including the Israeli-founded gaming giant 888.
MacroCure- MCUR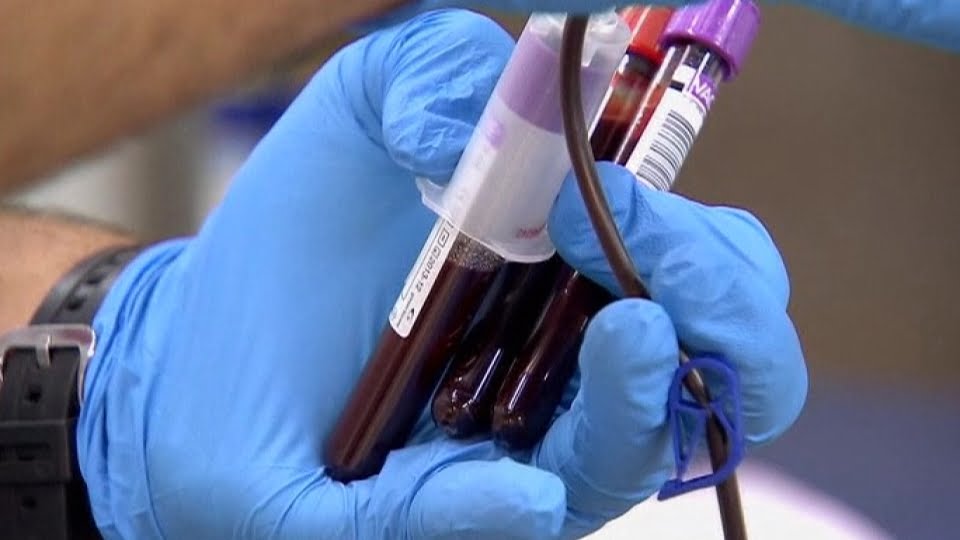 Another Israeli biotechnology company that saw relatively notable success was MacroCure, a company developing a system for treating hard-to-heal wounds by harvesting white blood cells from donor blood. Though the company initially sought a share price of $13-15 per share, the company's July offering on NASDAQ was priced below this range at $10 per share. The company raised $54 million, although it anticipated to raise up to $75 million, which would have been a first for an Israeli biotechnological company, following in the footsteps of Teva Pharmaceutical Industries. The company's product, CureXcell, has already been approved for usage in Israel to treat wounds like diabetic foot ulcers and venous leg ulcers and is still undergoing Phase III clinical trials by the US Food & Drug Administration.
     SEE ALSO: So Much For Alibaba: Israeli Companies Prove 'Far More' Successful With IPOs
VBL Therapeutics- VBLT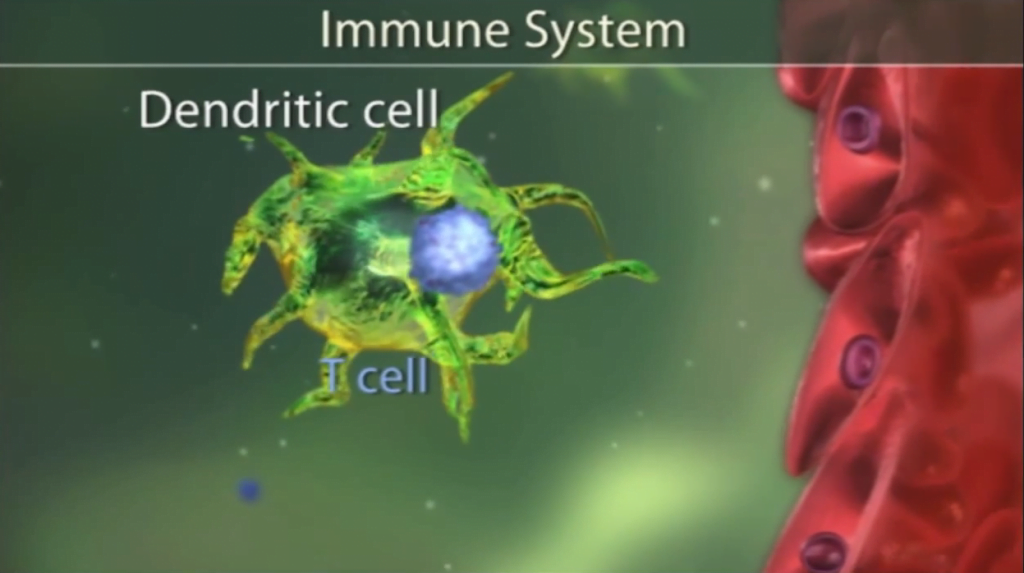 The biggest Israeli IPO drama of 2014 was the last-minute cancellation, and successful refiling of Israeli biotechnology company VBL Therapeutics' offering. In August of this year, the company, developing novel treatments for cancer and respiratory illnesses, raised an impressive $65 million at a company value of $222 million, only to have the offering cancelled after a US-based investor could not come through with the money to buy his shares. Not ready to give up on their dream of going public, two months later VBL issued another public offering on NASDAQ, raising significantly less, $40 million at a company value of $120 million. Due to the failure of their initial offering, investors were hesitant to bet on the success of the company's shares, causing the share price to drop 2.5 percent to $5.85 per share on the first day of trading. Still, the company is confident with its public success as its treatments enter Phase III clinical trials in the US at the start of 2015.
Matomy Media- MTMY
Besides cybersecurity and biotechnology companies, another sector that Israel excels in is internet advertising, a specialty that company Matomy Media proved to be particularly profitable when it raised $63.6 million (£41 million) on London's AIM stock exchange. The Matomy IPO was actually even floated on the High Growth Segment of the stock exchange, a list with special trading conditions for companies know for their impressive growth. The IPO gives the advertising company, one of Israel's largest, a $315 million valuation (£203 million), lower than the company's initial estimates. The success the of the Matomy IPO was questionable as the company decided to pull its original offer in April due to a lack of investor interest. Putting it off until July, the company was aware that the delay would have some effect on the success of the offering, but as company CEO Ofer Druker told "The Financial Times," "We were delighted to announce our offering with such strong investor support." Matomy serves over 1,500 customers with different advertising and promotion tools, and counts among its clients American Express, Experian and Zynga.
What's next?
So the big question remains: will the record-breaking number of Israeli companies that pursued an IPO (instead if an exit) in 2014 herald a new age of companies focused on long-term success, or is this just a fleeting trend? Despite all this year's IPOs, interestingly enough the country remained a world leader in the number of acquired companies in 2014. According to a "Wall Street Journal" report, more Israeli companies pursue exits in comparison to their European counterparts, and at speedier pace than ever before. Data collected by Dow Jones VentureSource showed that in comparison to 2009, when the lifespan of companies was on average 8.59 years before acquisition, now Israeli companies are acquired after an average of 3.95 years. The latter statistic is even more shocking when compared to the same statistic from 2013, when companies waited almost two full years longer before considering an exit. The numbers speak for themselves, but according to a number of high tech experts and economists alike, the Israeli economy will begin to feel the absence of large, long-term companies if its startups continue to chase after speedy exits.
Photos: Wall Street/ReWalk/ Zef Nikolla, NASDAQ OMX/ Wall St. Daily/ Eyal Toueg
Related posts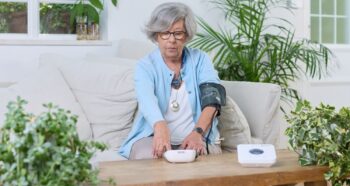 Smart Healthcare System Keeps Elderly At Home, Not In Hospital
November 29, 2023