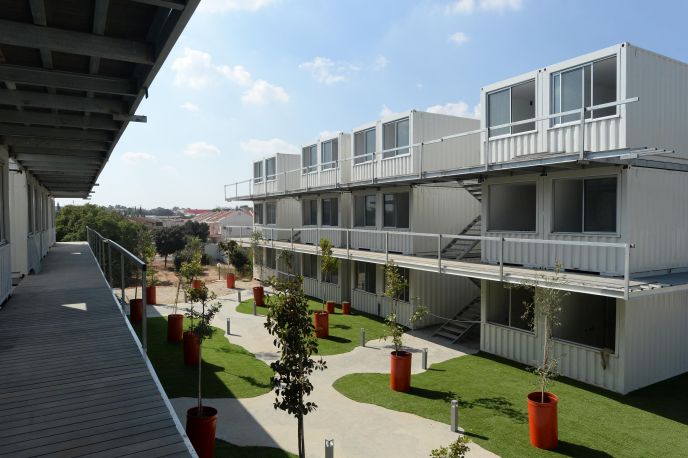 After years of transporting goods across the globe, shipping containers are finally finding new, more permanent homes. In cities across the globe, old storage units are being transformed into low-cost swanky new pads for those eager to simplify their lives, lighten their footprint, and manage their budget. These durable structures, designed to withstand the strongest of elements, have already proven a great alternative to traditional housing in a number of locations. Now Israel, through the grassroots Ayalim Association, is opening container apartments in two locations – Sderot in the south and Lod in the center – to serve the housing needs of the young student population.
     SEE ALSO: Israeli Eco-Home Wins Big At International Solar Decathlon In China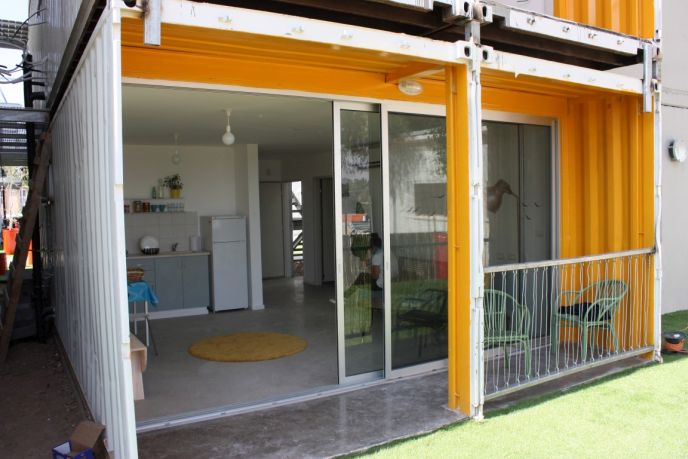 For $160 a month, who wouldn't want to live in a container?
Two containers are used to construct a full-size apartment, complete with two bedrooms, a living room, small kitchen and bathroom, at a purchasing price of just $4,000. In just six months, construction companies can assemble one container apartment for approximately $40,000, saving between 20 to 50 percent on traditional construction costs. The dorms will initially be able to house up to 86 students when they are completed by this December, and get this, one month's rent will cost no more than $160 per person!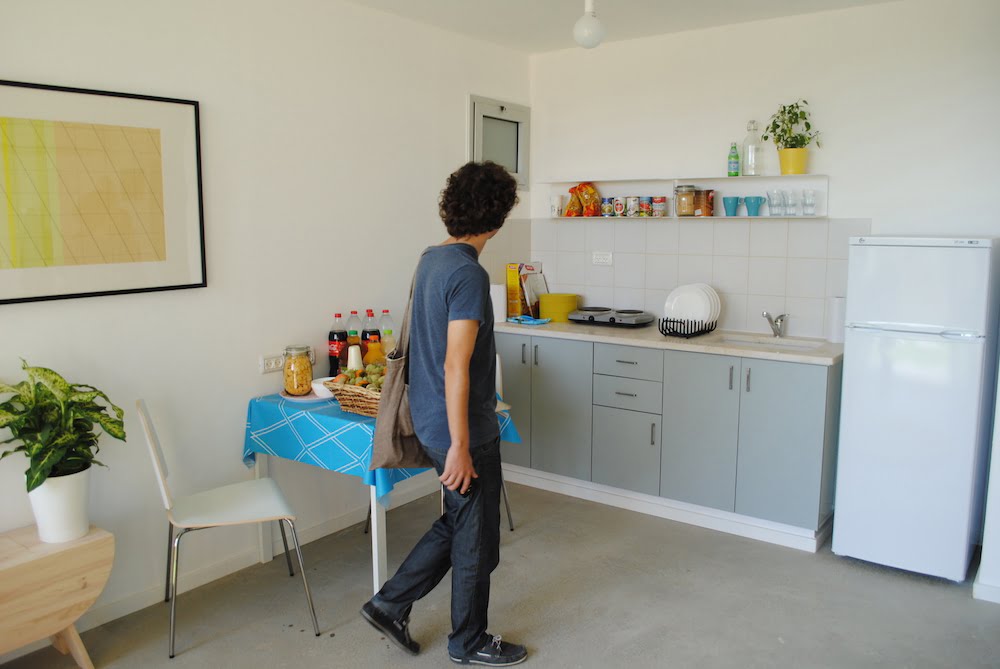 While Israel is not the first place to realize the value of these chic containers, it is certainly a country that can benefit from their use. The social protests of 2011, that saw almost a million Israelis come out to the streets in protest, succeeded in drawing attention to the high cost of living in the small Middle Eastern country. The shipping containers are seen by many of these students as the only viable alternative, affordable housing solution.
Joining an international trend
Already used in big cities like Amsterdam, home to the biggest container city in the world called Keetwonen, as well as in the US, Europe and Australia, these units have proven a big success among students and young professionals on a budget. For environmentalists, these containers are also an excellent way to give back in terms of recycling as millions of shipping containers are discarded each year. Additionally, these containerized homes can substantially offset an institution's carbon footprint and reduce the use of natural resources in the construction of new housing units.
     SEE ALSO: Israeli Super Architect Moshe Safdie Designs Singapore Airport's Incredible Bio-Dome
Students and Israeli residents are already excited about adopting this international trend at home. But the trend has seen such demand, that in order limit the number of applicants, residents must be willing to commit to volunteering in the local community. At once an affordable and environmental option, these housing units strategically placed in the periphery of Israel are also meant to encourage a youthful, creative vibe outside of the big metropolises, Tel Aviv and Jerusalem.
Photos: Temphousing
Related posts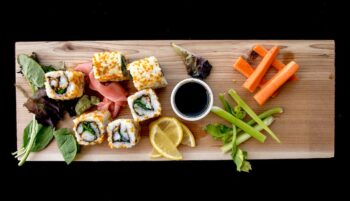 Fish Without Fishing: Cultivated Meat Startup Tackles Sea Scarcity
December 07, 2023