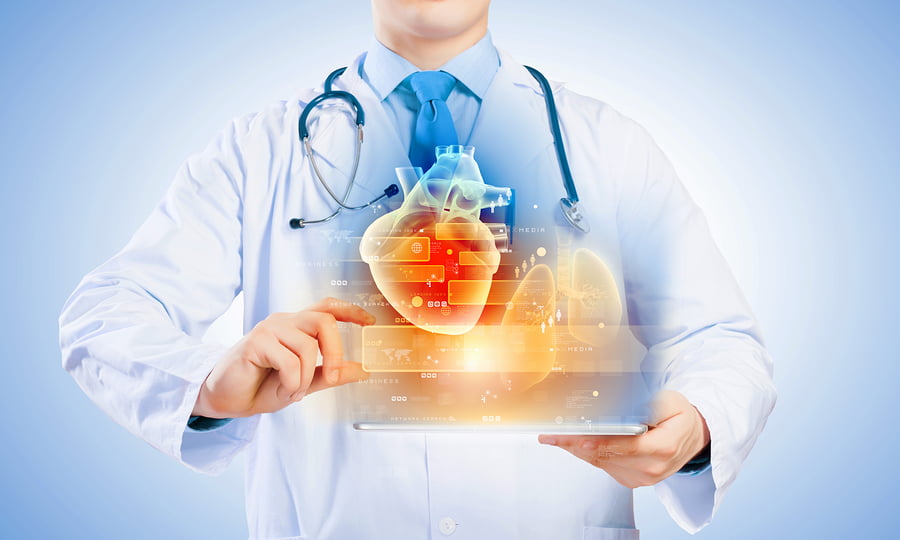 Lifesavers come in many forms: for some it's a doctor, for others, a superhero, and even for some, chocolate. However, when it comes to saving lives on the practical level, there is one country whose technological innovation in the field outdoes the rest – Israel.
Freezing tumors with ice, creating nano-sized virus killers and helping people out of the rubble with a robotic snake is all in a day's work for these Israeli companies whose technology is helping to save many a life.
NaNose
It's a well-known fact that dogs have a an extraordinarily acute sense of smell. Their snouts are used to sniff out drugs at borders and in dangerous search and rescue missions. Now dogs' incredible sense of smell has been harnessed to detect cancer and other life-threatening diseases. NaNose is a device created by Technion Institute of Technology Professor Hossam Haick, which has been proven to detect and differentiate between different kinds of cancers with up to 95 percent accuracy. The patient simply breathes into a tube and the nanotechnological devices inside the NaNose analyze up to 1,000 different gases on the patient's breath, providing results within an incredible time frame of five minutes to an hour. The NaNose has proven most successful in detecting lung cancer, which kills nearly 85 percent of those diagnosed, but Prof. Haick hopes to develop the technology to detect other serious diseases like Alzheimer's, Parkinson's and Multiple Sclerosis in just one breath.
IceCure
What, if any, could be the connection between cancer and ice? It's a tough one, but the Israeli scientists at IceCure seem to have figured it out. IceCure's cryoablation technology, which has already shown promise in clinical trials in Japan and the United States, actually turns small benign and malignant breast and lung tumors into balls of ice, eliminating the need for painful surgical procedures. The cryoablation system uses below-freezing temperatures and liquid nitrogen to essentially freeze the tumor in place, in a procedure that takes just 15 minutes and requires only a bit of local anesthetic. Watch out cancer – it's about to get cold.
Exelon
Over 36 million people worldwide have Alzheimer's disease or related dementia, a statistic that will only continue to grow as the baby boomer generation ages. While it is still unclear how this terrible disease develops in the brain, one woman is not willing to give up just yet. Prof. Marta Weinstock-Rosin has developed the Exelon pill and skin patch to treat dementia and confusion associated with neurodegenerative diseases like Alzheimer's and Parkinson's using a powerful enzyme called acetylcholinesterase. A Holocaust survivor and winner of the Israel Prize for her breakthrough discovery, Prof. Weinstock-Rosin found that the more the powerful enzyme was present in the bloodstream, the better the nerves communicated with each other, preventing the breakdown of neural transmitters and halting the progression of Alzheimer's disease. With no cure in sight, the Exelon patch was quickly approved by the FDA as one of the more effective treatments for Alzheimer's-associated dementia, providing much needed hope to the millions who grapple daily with this relentless disease.
     SEE ALSO: Israeli 3D Printing Makes Life-Saving Blood Recycling Machine 96 Percent Cheaper
Real View
If an ordinary picture is worth a thousand words, then what is a 3D holographic image of your heart worth? For the future of medicine; everything, and Real Time's 3D holographic imaging technology is what will make it possible. Real Time's live-saving technology "floats" 3D images of the body in the air by projecting real-time ultrasound holograms which allow doctors to maneuver their way through the body's most complex organs. The revolutionary potential of Real View's technology was realized in a clinical trial at the Schneider Children's Medical Center in Israel when a doctor successfully used 3D angiography to repair the heart of a 16 year-old girl. According to Dr. Elchanan Bruckheimer who performed the lifesaving surgery, said: "For the first time in my career I had the patient's virtual heart literally beating in the palm of my hand."
Mobileye
Car accidents are one of the deadliest and most constant threats to our lives. But don't let this make you too anxious, because one Israeli technological firm is here to change all of that. Mobileye developed its Advanced Driver Assistance Systems (ADAS) to provide prior warning for incoming collisions and accidents. The creator of the "driverless car," Mobileye's technology uses a mono camera to scan the vehicle's surroundings, letting the driver know when they are prone to an accident or should change lanes to avoid a collision. Mobileye's technology has won numerous awards for its important contribution to the automotive industry, and the company has seen unprecedented success, recently raising $890 million in a NASDAQ IPO.
Sign up for our free weekly newsletter
Subscribe
Hervana
Food security has and will continue to be one of the most difficult challenges to growth in the developing world, which is where Israeli biopharmaceutical company Hervana steps in. Using breakthrough technology to create non-hormonal, long-lasting female contraception with added STD protection, Hervana hopes to make family planning easier in countries where conventional methods of contraceptives are limited or considered socially unacceptable. The Hervana method of birth control is based on a probiotic compound called Lactobacilli which is already present in the female reproductive system. Hervana's suppository methods have shown that a boost of the bacteria creates an increased resistance to fertilization of eggs in the reproductive system and fights off dangerous microorganisms that spread life-threatening sexually transmitted diseases. The company recently received a $1 million development grant from the Bill & Melinda Gates Foundation for the development of the drug, which is set to provide cheaper, healthier and more socially acceptable access to family planning methods in the developing world.
Vecoy Nanomedicines
Since the gloomy days of Black Plague and until the current Ebola scare, pandemic infections have been an imminent threat to all walks of human life. Yet for Israeli company Vecoy Nanomedicines, tackling an unstoppable virus is all in a day's work. The company has developed a nano-scale therapy to "trap," capture and destroy dangerous viruses before they are able to spread throughout the body and infect other cells. The vecoy ("virus decoy") cells use a tailor-made virus to act like regular human host cells, confusing the body into thinking they are a virus, but then deactivating the infected cells, making them unable to spread disease. Currently, the cells are being developed to combat serious diseases like HIV/AIDS, Asian Bird Flus, and Hepatitis B and C. With the limitations of current viral treatments like antibiotics and vaccines, which take time to develop and can induce toxic reactions, Vecoy's ingeniously deceptive cells could offer a quick and toxin-free cure to the next world health pandemic.
     SEE ALSO: Wear It Well: The Top Ten Wearable Tech Made In Israel
MobileOCT
Although cervical cancer is treatable in 95 percent of cases, hundreds of thousands of women in low-resource environments die each year because they do not receive proper diagnosis. MobileOCT, a social startup with Israeli roots, is looking to erase this disturbing statistic using breakthrough smartphone technology to detect cancer earlier on. Recently featured on the 'Forbes' list of 25 Hot Israeli Tech Startups To Watch, MobileOCT takes advantage of the fact that many have access to smartphones, (but not always to a physician) to create a mobile colposcopy for the early detection of cervical cancer. The technology works by sending an image of the woman's cervix to a gynecologist who can then assess the patient's case. MobileOCT currently has programs in five different countries and partnerships with a number of hospitals, with hopes to expand in order to help save lives across third-world countries.
eVigilo
What country does national security better than Israel? Well, not many and that's why the creators of the mass emergency alert platform eVigilo, which has already proven itself successful in the Chilean tsunami and earthquake in early April, hail from that country. The Israeli start-up created a web-based platform for national and global authorities to send out automatic e-mail and SMS messages to millions of people in the case of an imminent emergency. eVigilo's technology also automatically collects its own data to calculate the anticipated levels of destruction, immediately sending out geo-targeted alerts to global response teams, via TV, radio, sirens, billboards and even smartphone push notifications. The system is currently used by the Israeli government to alert the public, and following the recent events in Chile, the efficiency and speed of eVigilo's technology was praised by the international community.
Robotic Snake
Both snakes and robots are can be fearsome creatures, but when they come together into one, the lifesaving possibilities are remarkable. A robotic snake developed in association with the Technion Israel Institute of Technology could save thousands of lives in the wake of natural and human disasters. The robotic snake is perfect for the worst damage control because it was constructed to be very flexible and maneuverable in order to reach the most distant of corners. Each one of the snake's segments is equipped with a monitor, computer, sensors, batteries and wireless communication, which all come together to provide a clearer picture of the scale of the damage. As the snake slithers through the rubble, response teams are able to direct their help to trapped individuals or to remove potentially dangerous materials from a building site. Finally, a snake that is too good to be feared.
Photos: JD Hancock/ courtesy
Related posts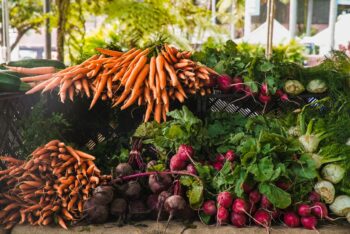 A Cybersecurity Approach To Cutting Food Waste
September 28, 2023