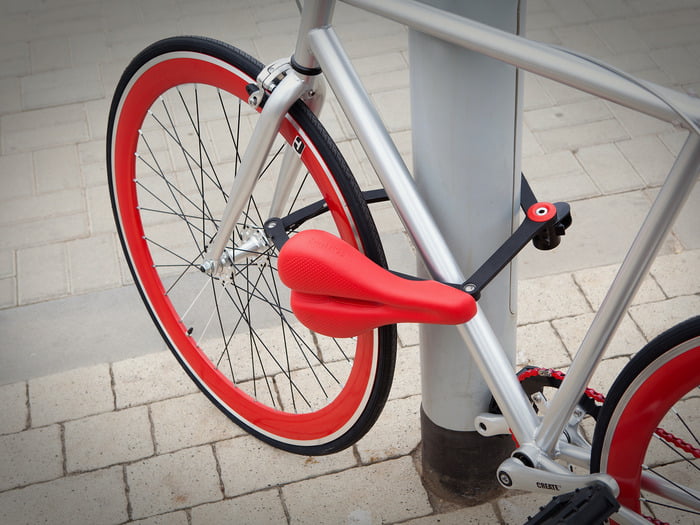 Every once in a while simple ideas come along that are simply, well, genius. In this case, it's a bicycle saddle that turns into, wait for it..  a bicycle lock.
Because while most of us love the idea of a car-free; cycle-full world, one of the major downsides of bicycles is that they get stolen. And if you're bike doesn't get stolen, your saddle most likely will.
In fact, the Seatylock saddle and lock is so revolutionary to the bicycle sector that Seatylock's creators Ilan and Mickey already have a registered patent on their technology.
With urban cycling gaining in popularity due to the convenience, health benefits and exposure to hourly rental services like New York's Citi Bike, Seatylock's dual bike seat and lock is sure to gain fans, and fast. And indeed, within the first week since Seatylock launched its project on Kickstarter, it already has 232 backers and has achieved half of its $40,000 financing goal. But is it really a guarantee that your bike won't get stolen?
Convenience in a bicycle saddle
Seatylock's customizable bicycle saddle transforms into a one meter solid lock that can be hooked, like other bike locks, on any fixed object. However, unlike the standard bike locks that weigh a ton and can throw off your center of gravity while riding a bike, Seatylock's bike lock folds and stows swiftly and safely into the saddle of the bike, wrapping around together with the lock to keep your bike safely in place. Then, once you are ready to hop on your bike again, all you need to do is unlock the Seatylock with a key, fold the locks arms back into the saddle and secure the seat back in its place.
     SEE ALSO: SCiO: This Unbelievable Device Will Change The Way We Interact With The World
As Seatylock's name suggests (sounding like 'city-lock'), the product is aimed at the growing population of urban bikers who are always on the look out for the next gadget that will make their lives easier. Both Seatylock models, Seatylock Trekking for distance and Seatylock Comfort for cruising come in a variety of colors, styles and designs that would make any bike look good.
As durable as a folding lock could possibly be
Sign up for our free weekly newsletter
Subscribe
Now to the question of safety, because that is what this product is really all about. According to the creators in their promotional video on Kickstarter, "Seatylock is designed to be a solid, sturdy lock. It is made out of six hardened steel links that are over-molded with plastic to protect your frame from scratches. The cylinder is secured in hardened steel housing that is protected against drilling."
In the video, the durability and security of Seatylock's lock is tested using a huge steel cutter and it doesn't appear to give in. Yet, there has been many a bike owner to rant and rave about the strength of their bike lock, only to find that their bike has mysteriously disappeared.
Another possible downside to the Seatylock is that it requires the installation of an aluminum adaptor where the bike saddle goes. Although Seatylock ensures that it "enables easy compatibility with any standard bicycle," there may be some kinds of bicycles that Seatylock is incompatible with, so its worth verifying with the company before you buy one. Hopefully, once Seatylock launches, the company will be able to produce a seat that fits on all kinds of bikes, and then there will be no doubt that this revolutionary bike lock will become an industry standard.
     SEE ALSO: Israel Inventor Seeks Crowdfunding To Put Cardboard Bike On Streets
Now to the price: The classic black Seatylock was selling for $75 a piece, but it quickly sold out. Now, the Seatylock Trekking and Seatylock Comfort leather saddles are available for $85 in white, black or taupe; or in grey, green, pink, red, yellow or brown saddles for the same price (but a different material), which is a good deal since they are set to market at $129 each.
The bike saddles are expected to ship by March 2015, and once you see it in action (watch the video), you'll count down the minutes until you can get your hands (or buttocks) on one.
Photos: Kickstarter
Related posts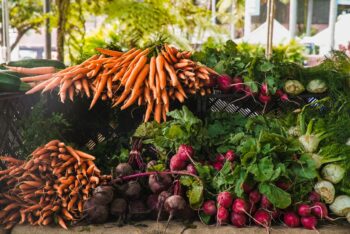 A Cybersecurity Approach To Cutting Food Waste
September 28, 2023