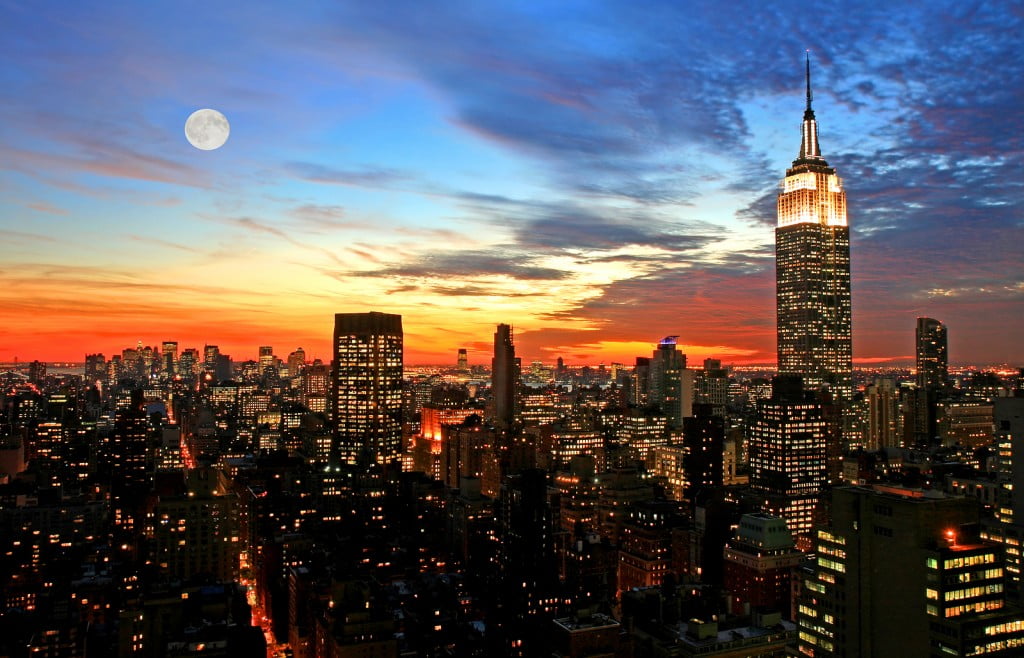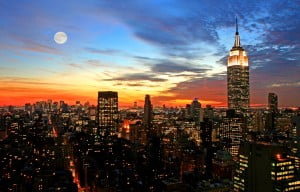 Israel may be known as the Startup Nation, but many of Israel's startups still prefer to operate in the Big Apple than  in the Land of Milk and Honey.
Guy Franklin, a New York-based Israeli senior executive at Ernst & Young, saw this massive flow happen firsthand and recently started mapping the more than 200 Israeli startups operating in New York (he also just did the same in Boston).
Inspired by his IsraeliMappedinNY project, NoCamels selected 10 promising Israeli startups trying their luck with the American Dream.
1. Mobli – Stepping on Instagram's turf
While Facebook shelled out $1 Billion to acquire Instagram in 2012, its Israeli-born competitor Mobli has gotten major votes of confidence from investors such as Leonardo DiCaprio and Carlos Slim, the world's second richest man, who invested a whopping $60 million. The social mobile photo and video-sharing website already has over 12 million users. Its app is a real-time visual media platform made up of subject-based and geo-based (hashtag, location) channels, as well as individual accounts. Mobli says its application allows users to see the world through other people's eyes.
2. Outbrain & Taboola – Recommendation is the name of the game
Content recommendation is a popular tool for both marketers and content providers and no one does it better than Israeli companies Outbrain and Taboola. Outbrain (which raised $99 million in its seven years of operation) is all about written content, making sure its clients' content gets more views and can monetize. Taboola does the same for video recommendation and has recently gone into written content recommendation, taking Outbrain head-on. Taboola has raised $40 million to date.
3. FeeX – The Robin Hood of Fees
With one insanely popular startup already under his belt, Waze founder Uri Levine has now set out on a new adventure. While Waze revolutionized the way people navigate using GPS by adding crowdsourcing into the mix, FeeX is trying to do the same with your bills. Using crowdsourcing, the company's "Sucker Meter" tells you how much extra fees and commissions you can shave off your monthly expenses. The company has secured $3 million in financing and is well on its way to achieve its goal of becoming the "Robin Hood of Fees."
4. Keepy – A new way to hold on to memories
Gone are the days when pictures of every holiday and important event were developed and neatly stuck into albums and picture frames. Nowadays, pictures are usually spread across dozens of folders on your computer and, unless you're extremely organized, it takes ages to find the picture you're looking for. Keepy is not only a great way to organize these memories, it also enables users to enhance pictures and allows other family members to document their reactions. Last October, the company raised $1.1 million, some of which was invested by the Winklevoss brothers (the twins who were part of the founding of Facebook and sued Mark Zuckerberg when they were squeezed out of the company.) In the four months since Keepy's launch, 150,000 people have signed up.
[youtuber youtube='http://www.youtube.com/watch?v=-hJyixjhXk0′]
5. Fiverr – Creating the "gig economy"
Sign up for our free weekly newsletter
Subscribe
What would you do for $5? As Israeli startup Fiverr demonstrates, there is very little people wouldn't do for $5. Fiverr has created a global online marketplace where people can offer doing tasks and services, referred to as "gigs", beginning at a cost of $5 per job performed. This can range from offering to hand out flyers, recording voice-overs or cleaning cars. The company calls this the "gig economy" and with a new app and millions of users in 196 countries, its achievements go much further than a simple gig.
6. LoyalBlocks – Keeping your customers
Most retailers will tell you that it's always easier to get customers to visit your store the first time, but getting them back for a second time is the real challenge. That return visit is exactly what LoyalBlocks focuses on. Put simply, LoyalBlocks took the old-fashioned punch card system ("buy nine, get the 10th for free") and brought it into the 21st century. Their patented technology uses users' smartphones to seamlessly offer deals and encourage returning customers whenever they enter a store. The company has already raised $18.9 million and says that hundreds of merchants join them every day.
7. Kaltura – The video white-label
Video is fast becoming the favored form of media on the net. But uploading and viewing videos online is still more complicated than reading text, with their large file sizes, different formats and a variety of operating systems. Kaltura has created an open source video code that allows its customers to easily manage their videos, including uploading, streaming and, as well as analyzing and monetizing the content. The company is starting to get serious traction, with more than $68 million raised and clients including Wikipedia and Google.
[youtuber youtube='http://www.youtube.com/watch?v=81XmhlLJhFg']
8. Hyperactivate – Apps for advertising analytics
Named one of the top three social media companies of 2013 by Entrepreneur.com, Hyperactivate has a powerful technology platform for harnessing word-of-mouth marketing, analyzing social media efforts, measuring social media ROI (return on investment). The company developed a patent-pending platform that can actually trace a brand revenue stream back to a single tweet or post and the chatter it created. According to Hyperactivate, its client list includes big names like Nike, Coca Cola, McDonald's and Time Warner.
9. Taykey – Real-time buzz-based content
Taykey, founded by Amit Avner (recently named one of Forbes's "30 under 30"), helps companies target their ads and matches content to users based on topics that are currently trending. Taykey analyzes data and enables its clients to adjust their campaigns accordingly. The company was founded in 2009 and has raised $17 million to date.
10. Tracx – Managing social media
A major player in the field of social media, Tracx has one of the most advanced and widely-used Social Media Management Systems (SMMS). As the company puts it, its platform "empowers agencies and brands with a highly advanced set of business analytics solutions designed to grow revenue and deepen customer relationships through the social web." Founded in 2008, the company has raised $7.9 million to date.
Photo: New York City Midtown Skyline by Bigstock
Related posts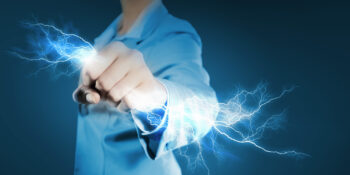 Thwarting Deadly Lung Disease By Electrifying Water Reserves
September 27, 2023