With the internet such an inherent part of our lives, it seems ludicrous for many hotels, airports, restaurants and other public places not to have wifi, or if they do, to charge exorbitant prices for it.
Israeli startup Yadwire says its solution just might be the end to all that.
Yadwire was founded in late 2011 with a clear mission: To supply more people with free access to wifi and give wireless providers a financial incentive to do so by integrating advertising into browsers.
Yadwire CTO Stephane Hercot tells NoCamels: "We were just amazed that so many wifi networks offered in airports, restaurants etc are not free. For people like us, who are always connected, who need our daily internet dose, it is kind of strange."
Wifi that pays for itself
To solve this problem, Yadwire sells these businesses wifi infrastructure that will, as Hercot says, "help the owner of the network add value to the network itself." When customers connect to the hotspot, on any device, their web browsers display advertisements and a toolbar on the screen. The wifi provider can choose exactly how and where these ads appear, as well as how often they pop up.
A third party who pays both Yadwire and the wifi provider can buy the ad space.
"If a hotel takes our services for their wifi, then their guests will see very relevant advertisements: for restaurants or attractions around them…" explains Hagar Rips, who heads the company's business development. "Or they can write a message that there is one plus one on coffee in the lobby, for example, and they can monetize this way."
The ad space can also be used to convey informative content. For example, says Hercot, an airport can use the space to inform web surfers of gate changes or flight delays. In addition, this kind of information can be limited to intended users by having them log on using a flight number.
An advertising bull's-eye
Sign up for our free weekly newsletter
Subscribe
Yadwire plans to monetize with very targeted advertising they can provide once their network coverage is extensive enough. "If Coca Cola wants to advertise," explains Rips, "they can choose to advertise only in restaurants, or only in restaurants in Tel Aviv. Moreover, they can even choose a specific street in Tel Aviv to advertise in. This is the most targeted advertising you can have."
The company also plans to give business owners who use the Yadwire service detailed analytics. These will cover everything from how many people log on at certain times to how long they spend on certain websites.
If they log on to the wifi network via Facebook, Yadwire says it can offer even more precise information about consumers. This can help business owners get to know their market and better cater to their customers needs, Yadwire claims.
The first Yadwire network launch happened in New York in 2012, and from there Yadwire has expanded into other countries, mostly in Europe. Hercot and Rips proudly mention that their company provided free wifi access at a recent Formula 1 event in Jerusalem. The company hopes to be the wifi supplier for further big sporting events around the world.
Getting people to use wifi
Yadwire faces its toughest competition indirectly from the 3G access that most people have on their devices these days. "We need to get people to log on to the wifi," explained Rips. "We have a lot of competitors but no one is doing [browser content] injection. Most of the strong competitors, who are in the US, are only advertising on the [wifi login] page."
The company, which has grown from two people to almost fifteen in just two years, has also been dealing with the challenges of finding customers and installing their routers. So far, Yadwire's funding has come from CEO David Ziza and one angel investor. The founders hope to continue deploying their technology and embark on a funding round in a few months.
Photo by michael.newman.

Related posts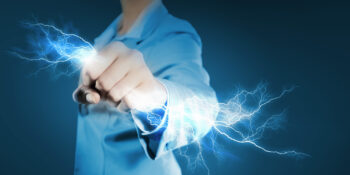 Thwarting Deadly Lung Disease By Electrifying Water Reserves
September 27, 2023