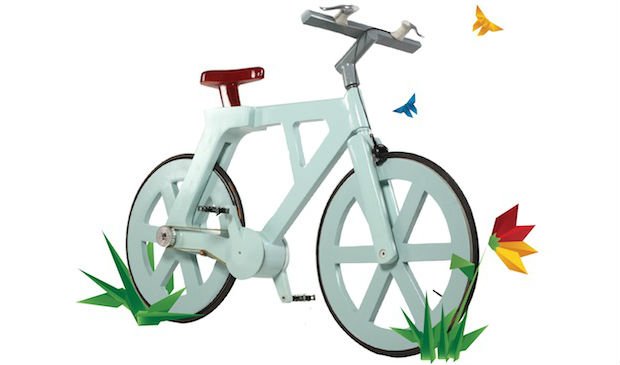 The green bicycle of the future could be here very soon. A few years ago Izhar Gafni, a self-proclaimed bike freak, decided to create a cardboard bicycle. What began as a pet project captured the imagination of the world last year, when Gafni's video explanation of the bike's creation became a hit.
Related articles
Now Gafni and his business partner, Nimrod Elmish, are attempting to reach mass production of the bicycle through the popular crowdsourcing website, Indiegogo. A goal of $2 million dollars has been set, and the inventors must reach it in the next 44 days.
[youtuber youtube='http://www.youtube.com/watch?v=jBa0Wy50X5Y']
The bicycle is made primarily of cardboard (other materials include recycled tires and plastic bottles) and is supposedly fire and water resistant. Gafni also claims that it can support more than 400 pounds.
"Moral capitalism in action"
"Imagine a time when every plastic or cardboard product that is thrown into the recycle bin will contribute to the creation of a bicycle, wheelchair or toy," he explains. "Basically the idea is like Japanese origami, but we don't compress the cardboard and we don't break its structure. We overcome the cardboard's failure points by spreading out the weight to create durability."
In addition to this durability, the bicycle is offering a very necessary green transportation solution to less developed nations. According to Elmish, "our product not only uses garbage to create something of value, but also helps in building a recycling culture in developing countries."
Cardboard Technologies says it passed on several equity investment offers because the investors prioritized financial values over social values. An investor that was accepted is Jeff Swartz, President and CEO of the Timberland Company. As he says, the new inventions "seem to me to represent a unique opportunity for Moral Capitalism in action – environmental innovation that delivers a superior product that is good for consumers and good for society."
Once mass production is a reality Cardboard Technologies intends to sell the bikes, which cost about $9-12 to manufacture, for $30 or less. Right now, donators to the Indiegogo campaign can obtain it for the higher price of $290 as it is still dependent on individual labor.
Photos: PR
Related posts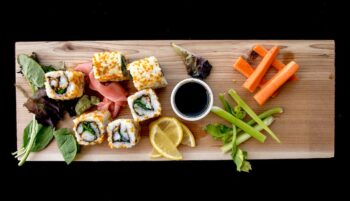 Fish Without Fishing: Cultivated Meat Startup Tackles Sea Scarcity
December 07, 2023