Despite the endless information we can find on almost anything, or anyone online, there are still times when we are looking for someone on social networks and the search comes up empty.
However, we might not know that we have some kind of connection to the person we're looking for – often, a stronger connection than we think.
Israeli startup BizWayz is a professional networking solution that uses its patent pending discovery search engine to help users reach decision makers, job candidates and job opportunities via their existing network. BizWayz' engine  crosses information between social networks, databases, email accounts and online activity – so users can see their true networking map, and reach the right people through their mutual acquaintances with them.
Related articles
The company was founded in May 2011 by CEO Alex Rinsky , who previously worked at Zoom Info, and CTO Yaniv Ben-Yosef, a graduate of an elite intelligence unit in the Israeli army.
BizWayz has competitors in BranchOut and Talent.me, which also enable networking through Facebook, but Rinsky tells NoCamels he believes finding the right people on the internet is at times still too difficult.
BizWayz helps to close a gap of hidden capabilities such as finding business partners, potential investors or workers, friends from the past and more, Rinsky tells NoCamels. "There is a problem that you cannot see all of your connections, because you cannot combine between different platforms. The ability to leverage your present network, to reach the right people, to get business done, operates today at a 20 percent capability – leaving 80 percent of your existing capabilities – hidden, unknown and unleveraged," Rinsky believes. (The 20 percent figure is not based on conclusive research.)
Imagine that you are friends with someone only on Facebook, says Rilsky; your friend is connected to the person you are looking for on LinkedIn, but since you both are not friends on LinkedIn – you cannot easily access the person you are looking for.
"We found that only 10-15 percent of a person's friends on a specific platform are also that person's friends on another platform. There is not enough overlapping," says Rinsky. "So this where BizWayz comes in. We find connections that are actually yours, but you are not aware of them, and no other product out there can find them," says Rinsky.
He calls these connections "the deep social graph", based on the concept of the "deep web", the greater part of a network that search engines cannot reach. "People intuitively think they know their connections because they can name them. What they do not understand is that it is way beyond that, and they have no idea who their existing connections can connect them with," says Rinsky.
Sifting through the noise
Sign up for our free weekly newsletter
Subscribe
In addition to finding connections, BizWayz says it can also help understand how strong those connections are. For example, you could discover someone on Facebook who has 40 friends in common with you, but it could very well be that of those 40, only 10 are in regular contact with that person.
"There is nothing out there today that tells you about the quality of the connection," Rilsky claims. "BizWayz sifts through the noise, and gives you the intensity of your connection with the person you are looking for."
BizWay's has a Freemium business model, some features are free of charge on the website, while advanced features require payment. "Our primary method of distribution is B2B (Business to Business): Through API (application programming interface), BizWayz will let other platform's users enjoy from BizWayz value, as a freemium service."
"For Example," says Rinsky, "let's say that BizWayz works with Elance (a website that allows users to hire freelancers in more than 180 countries) Elance can offer the BizWayz service to its users that will give Elance users information about the potential freelancer. Elance would provide it free of charge, just as we provide it on our site." If the users want to get more advanced information, such as the quality of the connection between them and the potential worker – "then they would need to be a paying members at BizWayz and we would share the revenue with Elance" says Rinsky.
Going mobile
BizWayz' four-man team received seed funding from an Israeli incubator called TheTime. "Our next steps will be adding Gmail as a platform and develop a smartphone application", says Rinsky.
The Idea for BizWayz came to Rinsky after years of working in business development in the US. "I did not have the same network connections as my colleagues. I got over it with tools that helped me to better understand the networking between people." Rinsky says that he used to write the connections between the people he met by hand.
Rinsky refers to what he calls the romantic meaning of BizWayz service and says: "Let's give people an equal opportunity. If you are a salesperson, but not necessarily the son of the CEO; when you start to work one day, you will not have the same networking. With BizWayz you get that equal chance – You can increase your capabilities a lot," Rinsky concludes.
Photo by BizWayz
Related posts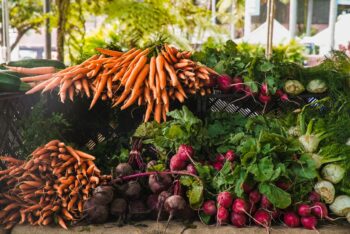 A Cybersecurity Approach To Cutting Food Waste
September 28, 2023