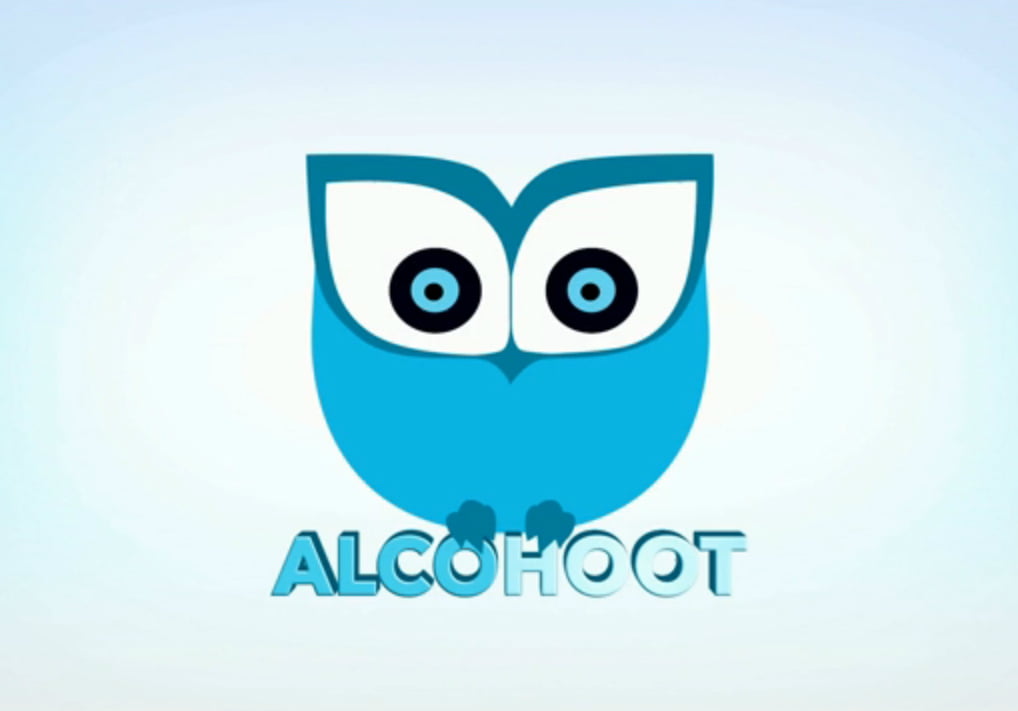 Every day, almost 30 people in the United States die in motor vehicle crashes that involve an alcohol-impaired driver.
Alcohoot is the world's first breathalyzer attachment for smartphones, intended to avoid drunk driving, and in turn save lives.
The joint American-Israeli startup was founded by Jonathan Ofir and Ben Biron. The company was incorporated in July 2012, and the Alcohoot product is now being developed in Israel. In short, Alcohoot's application and smartphone  add-on turn a user's phone into an accurate BAC (Blood Alcohol Content) testers.
Related articles
According to Ofir, the idea for the Alcohoot was first developed during his and Biron's army service in a safety unit called Machleket B'tichut. "In the army, we received updates on deaths due to drunk driving.  We would encounter it every day and think how stupid it is that so many people were dying," Ofir tells NoCamels.
One year ago, while at a Thanksgiving dinner, the two decided to create Alcohoot: "We said how great it would be if you could easily check your BAC on your phone!"
[youtuber vimeo='http://vimeo.com/50234562′]
Using Bluetooth to monitor your BAC
The Alcohoot attachment connects to users' smartphones using Bluetooth technology.  Once connected, the attachment opens the application, and is ready to process BAC levels. The Alcohoot device registers gender, weight, age, and height in advance to give each person an individualized BAC reading. "After blowing into the device for five seconds, your BAC is calculated and shows up directly on your screen," Ofir says.
With the Alcohoot app, users can also see graphs of past results to determine if their BAC is going up or down over time. "Most people think that the second they stop drinking their BAC level decreases. This is not true. With our app, if you take the test at different intervals, you can see where you are going, if your BAC is up or down," says Ofir.
Using the app, users can set a target BAC and the app will generate a countdown time to approximate when your body is likely to reach that point. "Over time, you can learn how your body reacts to alcohol. Our device will help you get to know your body better," Ofir explains.
Too drunk to drive? Call a cab!
The application provides additional features besides the BAC testing and tracking. One feature, tired mode, makes your phone vibrate and ring every 30 seconds to keep you awake and alert while driving. Using Google Maps, the app suggests different taxi companies in the area. "We're now working to integrate our software cab-ordering services so that you can get a cab directly through our application," Ofir says.
The application will also be able to find an open restaurant or cafe nearby, using the Yelp API. The application also features a "Phone a Friend" option, in case you are lucky enough to have a buddy come get you late at night.
Alcohoot wants to experiment with social media to promote safe driving, and the application itself. "Right now, you will be able to share your BAC results and location on Facebook and Twitter," says Ofir. "We want our users to show off that they are being responsible and using Alcohoot."
Sign up for our free weekly newsletter
Subscribe
Safety first
While not many young people might think it "cool" to go around carrying a big bulky breathalyzer, the Alcohoot device aims to be small and to "seamlessly connect to your iPhone" according to Ofir. Alchohoot plans to set the retail price for the attachment at $99.00, and the application itself will be free.
Alcohoot says it is now in talks with some big box retailers in the US, in order to get the product out on the shelves.  In addition, the company is reaching out to large car insurance companies to form subsidy deals for their clients to purchase the attachment. "This will be good marketing for the insurance companies, and get the Alcahoot device in more hands," says Ofir.
But Alcohoot first needs to conform to the US Food and Drug Administration (FDA) and the Department of Transportation requirements for alcohol testers to ensure consistently accurate results. "We are using the best technology in alcohol testing for consumer models," Ofir says. "The device will not be released until it passes FDA clearance. The consumer model we are manufacturing will be at the same level of quality that law enforcement agencies use," he says.
When the device is released, the company plans to promote the product mainly to college students and young professionals. "All the partners in our startup are college students, which is a big advantage when we are marketing to our peers. We have gotten a lot of organic press so far as do-gooders trying to combat a major problem."
Russian interest
Upon launch, the company wants to focus on the US first, and then target French and Russian markets. "France recently passed a law that says every car must have a breathalyzer, and Russian government officials have already contacted us in view of helping them combat their drunk driving problem. Both of these are great potential markets for us."
Alcohoot also hopes to partner with large event venues, like stadiums and concert arenas. According to Ofir, the company is also trying to collaborate with beverage manufacturers. "[Alcohol manufacturers] have large social responsibility programs. Our product is of interest to them."
Alcohoot has an angel investor based out of New York who is involved in the restaurant business. "We are currently trying to raise $1 million for the first round of funding, and are looking for investors who understand our mission," Ofir tells NoCamels.
Presenting in Moscow
While the Alcohoot product hasn't launched yet, the young company can was already chosen to attend the For Innovations conference in Moscow, Russia a few weeks ago. 
Jonathan Ofir refers to himself as "just a guy with an idea." He was born in the US, raised in Israel, and now studies business at the Interdisciplinary Center (IDC) in Herzliya, Israel. Ben Biron studies at the University of North Carolina and plays on the varsity soccer team.  The company has a third partner, CFO Max Koeppel, a graduate of Syracuse University.
The Alcohoot office is located in New York, and the engineers are based in Israel.  The Alcohoot attachment will be released upon FDA approval.
Photo by Alcohoot
Related posts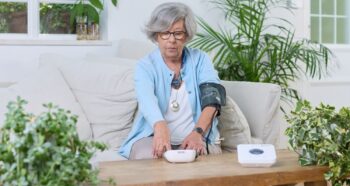 Smart Healthcare System Keeps Elderly At Home, Not In Hospital
November 29, 2023