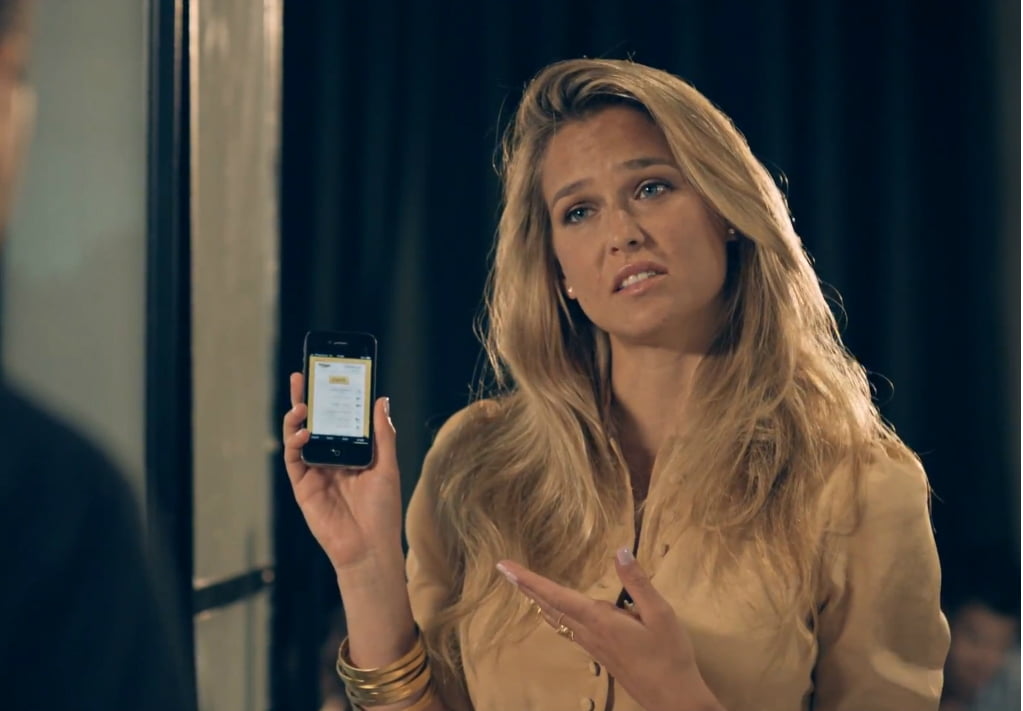 You are at the end of a long, delicious dinner at a great restaurant and you are now ready to hit the sack. But then you remember, "the bill hasn't been paid yet!" It's the part of any outing that is least enjoyable and often comes when we have little patience left.
An innovative new payment system might mean you never have to wait for a bill again. MyCheck, an Israeli startup founded in March 2011 and recently backed by Israeli supermodel Bar Refaeli, is a mobile payment application, designed to enable customers to pay the bill using their smartphones at any point during the meal.
[youtuber youtube='http://www.youtube.com/watch?v=aP3ukF_NEeU']
The first step is activating the MyCheck app and a list of nearby places that accept MyCheck will pop up. Upon selecting your venue and entering a pre-determined password, the system will generate a random 4-digit code that you will give to the waiter, bartender or maître d'. From that point on, you will be able to see your tab at any point and pay the bill whenever you wish, with no need for further interaction with anyone.
Related articles
The app is designed to deal with common situations: it allows splitting the bill with an unlimited number of people and also adding a tip. Once the payment is absorbed in the system, and the transaction has gone through, the server will see a "paid" message on their point of sale and the client will automatically get an email receipt, so that every transaction can be followed easily.
According CEO Shlomit Kugler, who co-founded MyCheck along with Tal Zvi Nethanel, Erez Spaz and Asaf Talmor Wertheimer, their app can integrate with restaurants and bars' existing POS (point of sale) systems. Adapting the app to integrate with any system may mean a lot of hard work for the people at MyCheck, Kugler tells NoCamels, but it saves the trouble of training employees to use a new program.
A completely different payment experience
Discussing other similar payment systems, Tal Zvi Nethanel, co-founder and VP of business development, tells NoCamels: "Paying with your mobile instead of your credit card is nice, but it doesn't change the fact that you have to wait for the bill and interact with the waitress or wait in line. Not only do we eliminate the hassle of having to wait for someone to bring us the check, we also give the customer control over his order with the ability to see it at any point."
Sign up for our free weekly newsletter
Subscribe
The company states that MyCheck is protected with the highest possible levels of information security mechanisms. The credit card information is stored on MyCheck's secure servers and information is never shared with, or transferred to, any merchant.
MyCheck can also help avoid unpaid bills MyCheck with its default option automatically charges the account if after three hours of inactivity, or at closing time, the tab is still open. An electronic receipt will then be received via e-mail.
Among the investors: Bar Refaeli
Another surprising twist comes from the investments aspect. Bar Refaeli, the internationally famous Israeli supermodel who has already invested in Israeli startups such as under.me, has decided to back the venture. A playful viral clip showing Refaeli using MyCheck was released this week and instantly generated a huge buzz around the startup: "Her underlined value is not just being Bar Refaeli, but also being a person that knows consumers, knows the world," founder and CEO Shlomit Kugler said. "We met her at a bar, completely randomly, and showed her the app," Nethanel tells NoCamels, "she loved it and wanted to be a part of it. Ever since then she plays a huge part in the company and she is truly an amazing person!"
The app is currently available only in Israel but Kugler tells NoCamels they will soon be launching the app in both the US and the UK. The MyCheck website is already up and running in both countries and the app is available for free download.
Zvi Nethanel reveiled that while the startup is currently focusing on businesses such as bars and restaurants, they eventually aim to tackle over-the-counter businesses, such as gas stations, taxis and eventually, give people the option to leave their wallets at home.
Photo by MyCheck
Related posts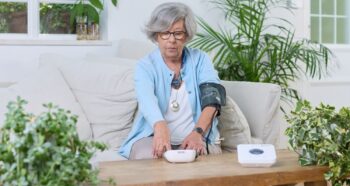 Smart Healthcare System Keeps Elderly At Home, Not In Hospital
November 29, 2023