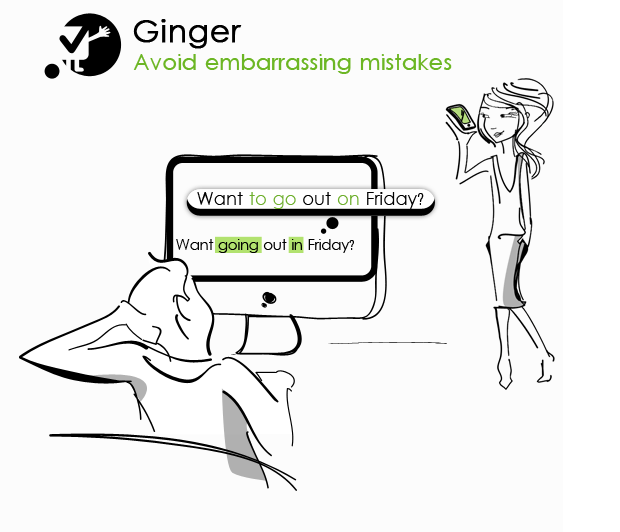 No one can deny that a world without spell-check would be a rather embarrassing place. Even the best of us like to do a quick check before sending off an essay, email or text message.
But many spell-checks have been around for a while, so what made a service called Ginger Software so attractive for investors?
Ginger, an Israel and Massachusetts-based company, is the developer of contextual grammar and spell-checking tools. The company just announced they have raised $5.4 million in an extension of its fourth financing round. $5 million was raised from Harbor Pacific Capital and Li Ka-shing's Horizon Ventures, and $400,000 from current investors such as serial entrepreneur and Lightspeed partner, Yoni Hefetz, and well-known Israeli angel investor Zohar Gilon. The financing comes less than six months after the company raised $6.3 million, and brings the total amount raised to $21 million.
Related Stories:
According to Ginger, founded in 2007, what separates them from other solutions on the market is the understanding and analyzing of context.
Ginger's patent-pending technology was built to understand the context and semantic meaning of written text by comparing the sentence to billions of similar sentences from the web. It creates statistical linguistic patterns that are then used to understand the probable meaning of a written sentence, and the most probable intent of the user.
The phrase "let's grab a bear", for example, is correct both spelling and grammar-wise, but is obviously not what the writer intended to say. In this case, Ginger would suggest replacing the word bear with beer. The company states that "Ginger is able to flag and correct up to 10 times more precisely than their main competitors."
Sign up for our free weekly newsletter
Subscribe
[youtube]http://www.youtube.com/watch?v=d7QAttWf9oY[/youtube]
The company's first product on the market is the Ginger Proofreader, a free grammar and spell checker that corrects mistakes while considering their intended meaning.
Ginger Proofreader offers both English as a Second Language (ESL) and native English speakers the ability to correct spelling and grammatical mistakes and can be integrated in many desktop applications and all major browsers.
Ginger also offers a premium package that includes an "English Tutor" which analyzes the statistics of previous mistakes and can identify what users need to practice to improve their English. The software also uses text-to-speech technology, which is able to read any text in a high quality human voice and teaches the user proper pronunciation of each sentence. In addition, users can view short multi-media lessons and answer a series of quizzes that could help them avoid repeating mistakes.
CEO Netanel Jacobsson confirmed that mobile versions of current products will be available by the end of the year. "Currently we only have desktop and browser extensions but there is no question that mobile is where everything is going and we are working on a number or mobile products to address this opportunity," he told TechCrunch.
Related posts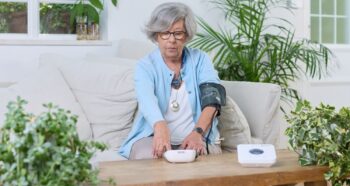 Smart Healthcare System Keeps Elderly At Home, Not In Hospital
November 29, 2023