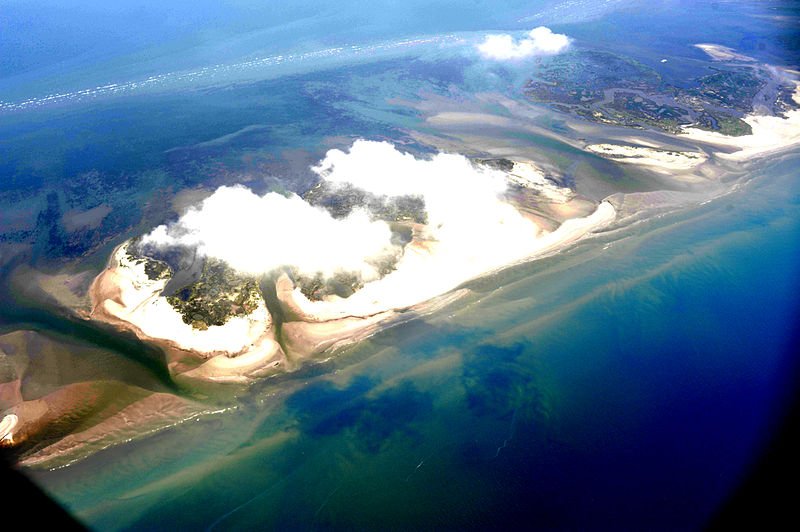 Every year 180,000-240,000 marine oil spills occur around the world, of which ten percent in the United States alone. According to the US National Oceanic and Atmospheric Administration (NOAA) and Environmental Protection Agency (EPA), the amount of spilled oil annually in the United States is between ten and 25 million gallons.
These oil spills have an effect on marine life, coastal cities and ports. Israeli cleantech startup EcoBasalt, founded in February, says it offers a different solution to clean up the environmental nuisances.
Related Stories:

Following several years of research, EcoBasalt developed SB-1, a sustainable material made of basalt fibers that can absorb oil. According to the company, the absorption via basalt is faster and more efficient than other solutions.
Dangerous Business
Dealing with oil spills can be toxic, costly and sometimes dangerous. Among methods to clean up oil spills are dispersants, controlled burns, water-oil separating devices and absorbing materials.
Sorbents, which absorb the oil, are often discussed as an alternative to traditional oil recovery efforts. Nevertheless, according to the EPA, they are often used in smaller spills or the remains of a larger spill. Some sorbents can swell over 50 percent of their original mass, but need to be retrieved afterwards, making the process difficult.
EcoBasalt CEO Robert Barzilay tells NoCamels that "current oil sorbent materials, mainly made of oil derivatives such as polypropylene, are inefficient and slow. Besides that, they have to be disposed of after the job, which is not only very costly but in fact only moves the pollution to landfills, or into the atmosphere when burnt at sea. Thus, they still leave toxic residues at sea and have carbon particles land somewhere else."
Fibers out of basalt rock
EcoBasalt's founders have developed a manufacturing process to produce basalt fibers with distinct properties, used for marine oil spills.
The product, SB-1, is made of basalt – a hard, black volcanic rock. From these rocks EcoBasalt produces basalt fibers, which, according to the company, are in some ways more efficient than other fibers in terms of thermal stability, heat, cold, vibration resistance and durability.
To date, the most common use of basalt fiber is in the building, automotive and aircraft industries, as well as for road surfacing and the textile industry.
Sign up for our free weekly newsletter
Subscribe
According to EcoBasalt, contrary to these applications, which do not use 100 percent pure basalt fibers but rather a combination of different fibers, SB-1 is based only on basalt fibers It is a mineral sorbent that is resistant to chemicals, salts, acids and alkalis, functioning at a wide temperature range from 700°C to -196°C. The company says it carries no toxic health risks.
The product has been tested in the Netherlands as well as in an independent lab in the US, based on SAIC Canada sorbent testing protocol. The company says tests have proven that SB-1 adsorbs oil more efficiently and quickly than other products and hopes that it will become the gold standard against which other sorbents will be measured.
[youtube]http://www.youtube.com/watch?v=eGGkWIIreCA[/youtube]
SB-1 is recyclable and reusable: by squeezing it under pressure, the adsorbed oil is removed and the remaining SB-1 material can be mixed with asphalt to build roads and runways, making it an eco-friendly product.
Growth Potential
The market for oil spill recovery products is divided between the marine market – such as navy and coast guards, fisheries, ports and marinas – and land markets, including airports, petrol stations, and oil refineries.
According to EcoBasalt's website, the global market for all oil spill products was $68 billion in 2009 and may grow up to $143.5 billion by 2015. More specifically, the market for marine oil spill sorbents like SB-1 is projected to grow from $7 billion in 2009 to $16.4 billion by 2015.
EcoBasalt has gotten exposure from conferences such as Interspill 2012 in London and CleanTech 2012 held in Tel Aviv. It was selected to be one of nine companies participating in the six-month accelerator program The Hive, operated by Gvahim.
The company holds its R&D, marketing, and sales in Israel. CEO Robert Barzilay tells NoCamels: "We are thus far fully self-funded, and are now looking for investors to fund our Israel operation and a joint production facility in Iceland." By the end of year one, EcoBasalt aims for a total investment of $2 million to start their own production.
The company also plans to pursue joint ventures in basalt fiber production in Iceland, Armenia, South Africa and Canada. In addition, it hopes to engage in joint projects to develop end-products – such as oil sorbent booms for marine oil spills – in the US, Singapore and the Netherlands.
Photo by jeferonix
Related posts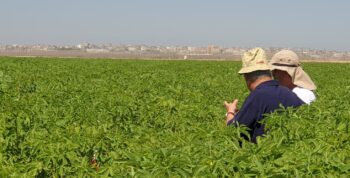 'We Keep Going': Cleantech Firm Resolute After Hamas Horror
November 05, 2023