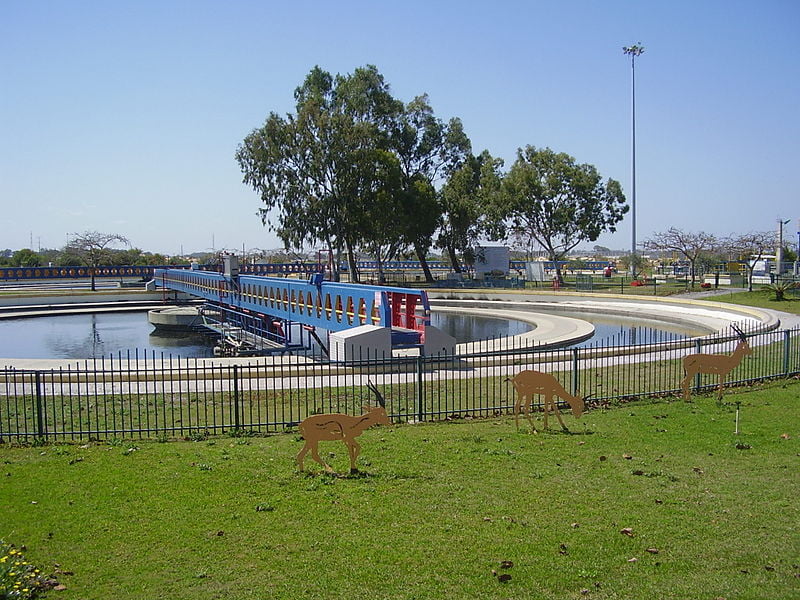 The Dan Region Wastewater Treatment Plant, known to most Israelis as Shafdan, was chosen by the United Nations as an exemplary project that demonstrates the ability of local authorities to deal with environmental problems.
The unique system of using sand as a natural filter and purifier for sewage water landed the project on a list that included 29 others worldwide.
Related Stories:
The treatment plant is an inter-regional system that collects, treats, and reclaims municipal wastewater, and is the centerpiece of the Israeli national water company Mekorot, which is also responsible for administering and carrying out the purification process.
Serving a population of two million persons in the Dan region, the plant treats 130 million cubic meters of wastewater annually. Secondary effluent from the Shafdan plant is used to infiltrate fields in Rishon Letzion and Yavne. From these fields, the effluent is recharged into groundwater reservoirs where it undergoes natural physical, biological and chemical processes that improve its quality and storage ability.
This improves the quality of the water so that it is safe enough for use in all forms of irrigation. The water is almost equal in quality to drinking water, and, according to the Dan Regional Association for Environmental Infrastructure (IGUDAN) it is used to irrigate more than 60 percent of agriculture in the Negev.
Aiming for better results
Sign up for our free weekly newsletter
Subscribe
According to Global Water Intelligence, a water industry analysis firm, Israel holds a record of wastewater reuse, with about 80 percent of domestic and industrial effluent reclaimed for use in agriculture and irrigation at peak times.
One recently discovered issue is that when the wastewater is recharged into the ground after only primary purification it damages the soil layer that lies above the sand. This discovery has led Mekorot to begin developing even more advanced methods of purifying sewage waste and to seek new areas to purify wastewater – not an easy task in such densely populated areas.
Mekorot also hopes that the new purification and filtration method will make it possible to remove pollutants that are currently not removed in the process, such as medicinal waste.
The list of projects was published in a special report of the UN Environment Programme and ICLEI, an international association of local governments that have made a commitment to sustainable development.
Photo by Avi1111
Related posts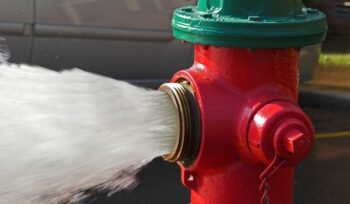 Israeli AI Platform Spots Leaks, Saves Water Worldwide
December 05, 2023