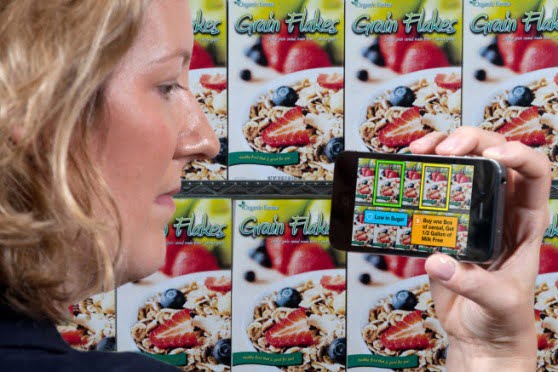 IBM is testing a new augmented-reality mobile shopping app that enables retailers to personalize each individual customer's shopping experience right from the palm of their hands, via their smart phone or tablet.
The new app out of IBM Research is what IBM refers to as an augmented-reality mobile shopping app that will make it possible for consumers to pan store shelves and receive personalized product information, recommendations and coupons while they browse shopping aisles.
Related Stories:
According to Big Blue, consumers using the app can enter a store, download the app on their smart phone or tablet, register and create a profile of features that matter to them—from product ingredients that could trigger an allergy, to whether packaging is biodegradable. When they point their device's video camera at merchandise, the app will instantly recognize products and, via augmented-reality technology, overlay digital details over the images—such as ingredients, price, reviews and discounts that apply that day. If consumers opt in, information from their social networks can be integrated into the information stream. For instance, if a friend had reviewed or made a comment about a product they're looking at, they'll see it, IBM said in a press release on the new app.
The video camera on the mobile device will be able to recognize products according to shapes, colors and other features using advanced image-processing technologies. The retailer's back-end computer system, powered by IBM Smarter Commerce software, will deliver information to the mobile device, where IBM's advanced augmented-reality technologies overlay the information on the product images.
Indeed, using IBM's prototype app, shoppers looking for breakfast cereal could specify that they want a brand low in sugar, highly rated by consumers and on sale. As a shopper pans the mobile device's camera across a shelf of cereal boxes, the augmented-reality shopping app reveals which cereals meet the criteria and provides a same-day coupon to entice consumers to make a purchase.
Closing the gap between online and in-store shopping
"In the age of social media, consumer expectations are soaring and people want information and advice about the products they're going to buy," said Sima Nadler, retail lead at IBM Research, in a statement. "By closing the gap between the online and in-store shopping experience, marketers can appeal to the individual needs of consumers and keep them coming back."
The app, being developed by IBM's Research lab in Haifa, Israel, addresses the fundamental gap between the wealth of real-time product details on the Web that in-store shoppers do not have access to as part of their browsing experience—despite the fact that in-store shopping accounts for more than 92 percent of the retail volume, according to Forrester Research.
Moreover, retailers will be able to use the app to build in-store traffic by connecting with individual consumers, turning marketing into a welcomed service that is not intrusive, IBM said. The app can make it easier for retailers to understand consumer likes and dislikes and offer related products in other aisles, such as bananas or milk, to accompany a cereal purchase. It could also make loyalty points and digital coupons become more convenient for shoppers, freeing them from the hassle of searching for discounts.
…
To continue reading this article, click here.
Via eWeek
Photo by IBM
Related posts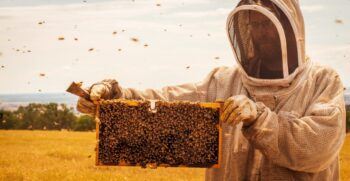 Hive Mind: Keeping An Eye - And Ear - On Billions Of Bees
September 26, 2023