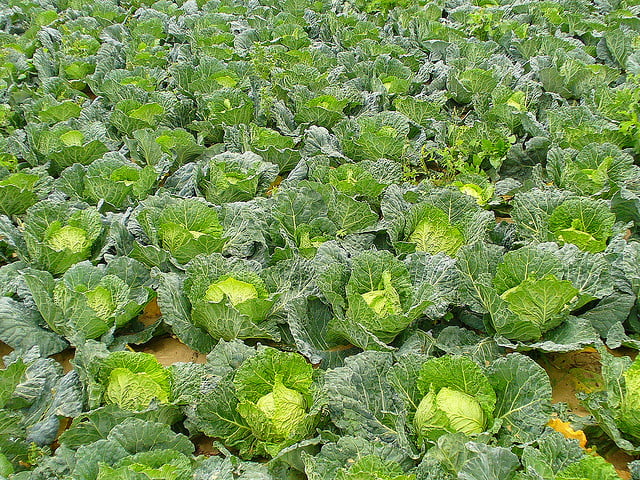 Plant breeders in many ways are like meticulous painters: To develop new varieties of fruits, vegetables or flowers, they have to know how to mix just the right plants to create new colors, better produce, or longer shelf life.
To do that, breeders need to accumulate a lot of data that is complex and sometimes difficult to keep track of and follow. They grow plants in fields and do observations, including going field by field or plant by plant to categorize them under different traits such as size, weight, sweetness, etc.
Related Stories:
New Satellite System Helps Farmers Detect Micro-Changes
Genetically Modified Plants To Resist Intense Drought
Phenom-Networks, an Israeli bio-informatics software company, developed a web-based platform for data integration in breeding research to answer the challenges of plant breeding.
The company was co-founded by Dr. Yanive Semel and Dr. Dani Zamir, both from the agriculture department of the Hebrew University in Israel.
According to Dr. Zamir, the strength of the software is in its simple and intuitive graphics of trends and patterns. These can be converted to knowledge and to identification of genetic markers that affect phenotypes – which are the observable characteristics or traits of a plant.
Phenom-Networks' platform consists of two components; a breeding data management platform, and statistical analysis of biological experiments. The software is being used by customers in the private sector, academic laboratories and research projects.
Dr. Semel tells NoCamels that the product the breeders sell is a bag of seeds, but that alone is not enough; there is also intellectual property, which consists of all the information that was gathered on the plants.
"The breeder can't take a bag of seeds and simply say: 'Here, take this. It'll give you really good produce.' You have to show the entire lineage, all the data and how you collected it," says Semel.
"With our software the breeders can follow all the information that was accumulated for this specific phenotype. They have all the information about each bag of seeds: exactly where it was planted and its previous phenotypes," he adds, "breeders can follow the entire lineage of a plant, which is very complex."
Sign up for our free weekly newsletter
Subscribe
Phenom-Networks also developed an Android app for collecting data in the field. The breeders use tablets that they can take with them so that all the information is accessible to them right on the spot.
The breeder can insert the data he collects during his observations in the field, which id then automatically transferred to his computer, the company says.
According to Semel, most companies used cumbersome excel spreadsheets. He adds that "the challenge is to make the program user friendly and appealing to people who aren't necessarily technology enthusiasts."
The company is privately funded by family and friends, Semel says. The investors are his father, Dr. Zamir's father, Zvika Zamir who is the former head of the Mossad and a winner of the Israel prize and Dr. Dani Zamir.
The company has recently become involved in the European Plant Phenotyping Network (EPPN), a research infrastructure project funded by the European Union.
Phenom-Networks works in cooperation with UC Davis Plant Breeding Academy (PBA), which uses the company's software for teaching at the PBA. Under the agreement, PBA students and instructors have a free term license and access to Phenom-Networks system and some of its databases, allowing demonstration and exercise using data multiple crops.
Semel's vision for the future of the company is to make the software useful for any lab for biological studies and to create a social network that will connect between different scientists and labs so that they can share their research, experiments and findings.
[youtube]http://www.youtube.com/watch?v=Q1rraayfv34[/youtube]
Photo by pizzodisevo (therapy – terapia – Therapie)
Related posts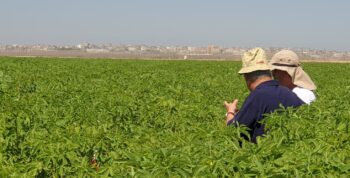 'We Keep Going': Cleantech Firm Resolute After Hamas Horror
November 05, 2023