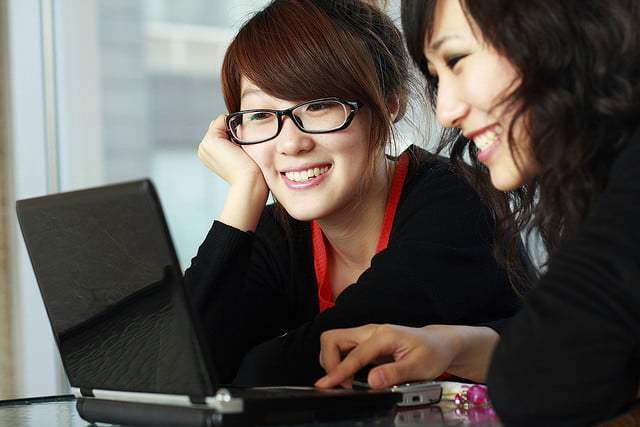 Most of us surf on multiple websites during one typical online session – starting with one page and bouncing on to the next. Along the way we often encounter hundreds of pages and links that are of no interest to us. Content Discovery Platforms are based just on this realization. They aim to direct readers to content they predict are in their fields of interest.
Outbrain, an Israeli startup founded in 2006 by Yaron Galai and Ori Lahav, is establishing itself as one of the leading content discovery platforms. Their goal, they say, is "to help people discover new online content and to help web publishers and bloggers grow their business by doing right by their readers."
Related Stories:
Happy Bday: Facebook App To Help You Find The Right Gift
New Software Let's You See Which Sites Are Most Popular With Your Friends
Outbrain's widget allows online publishers to recommend additional content to their site's readers, by placing links to more content at the bottom of pages. Some of these links offer content from the publisher's own website, while others direct readers to external webpages by other publishers.
[vimeo]http://vimeo.com/10245802[/vimeo]
The main challenge, says Outbrain, is in personalizing the recommendations, making sure the content is of interest to each individual user. Outbrain's platform uses algorithms that analyze what people look for in blogs and articles, in order to refer them to other content they might otherwise not hear about.
CEO and co-founder Yaron Galai tells NoCamels: "We started with only one simple algorithm. We now use 30 different types of complex algorithms. For each recommendation all 30 algorithms compete with one another and the winner is the recommendation you ultimately see at the end of the page."
Sign up for our free weekly newsletter
Subscribe
Galai says Oubrain is different from other platform in two ways. "While many online recommendations systems are based on the assumption that if you're interested in one thing, you'll want to read about that same thing on other websites, the Outbrain model evaluates a person's interests and ultimately presents only content that the reader might find 'interesting' – and is not necessarily similar to other viewed content."
Another difference, Galai says, is that publishers who install the Outbrain widget have the option to direct readers to other suggested stories on their own website for free. They can also choose to post external links to other sites on the web. Every time a reader clicks on an external link, both Outbrain and the publisher get paid by the website the user has been directed to. This website, in turn, pays only for the traffic it receives this way.
According to Outbrain, the widget is installed on over 70,000 blogs and websites, running over 30 billion recommendations a month, and generating over 200 million monthly clicks. Among its users are some major content publishers such as CNN, AOL, The New York Post and Sky News. The company's technology will soon be in use by TF1, France's national TV channel.
Outbrain is headquartered in New York with an R&D department in Netanya, Israel and other satellite offices in San Francisco, Washington, DC, Chicago, London, Paris and Hamburg.
The company announced recently that it has secured $35 million in a funding series led by Index Ventures, bringing their total funding to $64 million. Galai tells NoCamels the company will focus on investing in both business development and global expansion.
Photo by SCA Svenska Cellulosa Aktiebolaget
Related posts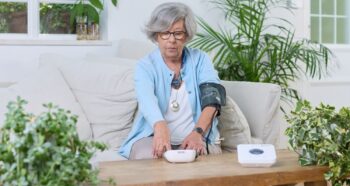 Smart Healthcare System Keeps Elderly At Home, Not In Hospital
November 29, 2023