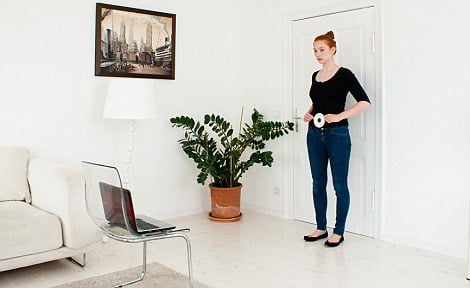 Israeli-German clothing-size company UPcload was named German Start-up of the Year by Deutsche Start-Ups, a website that supplies daily information and news on the domestic internet startup scene in Germany.
The company was founded by Asaf Moses, an Israeli living in Germany, and his German partner, Sebastian Schulze. UPcload, based in Berlin, aims to improve the experience of online shopping through a technology that allows internet users to comfortably measure their body dimensions at home, using a standard webcam. The details can then be automatically passed on to online clothing websites the users want to purchase from.
Related Stories:
The innovation followed a research that Moses and Schulze carried out, which proved that most consumers don't know their own body measurements.
UPcload, which is free, asks users to wear  tight clothing and to hold a CD in front of their body. Since UPcload's technology knows how big the CD is, it can calculate accordingly the relative body dimensions of the person holding the CD.
Users have to complete the measurement process only once, after which the profile can be used in all online clothes that support UPcload's technology.
"Using the measurements of the CD as a known parameter, we can translate each pixel into centimeters and obtain an indication of the size in the picture," Moses told Israeli Newspaper Globes.
UPcload syncs its data to that of the partner fashion chains. Currently, partners include German and international fashion labels such as Youtailor and North Face. These chains provide UPcload with the exact measurements of their clothes, rather than the standard Small, Medium and Large. Based on this data, the company then compares the fashion chains' measurements to that of the customer's body size, in order to provide them with recommendations for best fit and size.
UPcload, which holds a software development team in Tel Aviv, says it can analyze whether a particular clothing item would be too tight or loose on a person."Currently around half of all clothes purchased online are sent back. This gives a whole industry the ability to realize its potential, which has not really been achieved to date," Moses said.
To date, the company has raised $900,000 from private investors and the German government's entrepreneurship fund. Moses and Schulze are now planning another fundraising round.
The two believe that their idea can have broader applications for diet and fitness programs, templates for custom-made computer game avatars and market research.
Related posts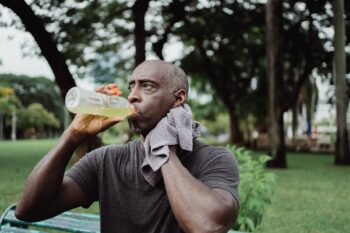 Startup Helping You Get Heart Healthy By Measuring Your Sweat
December 04, 2023