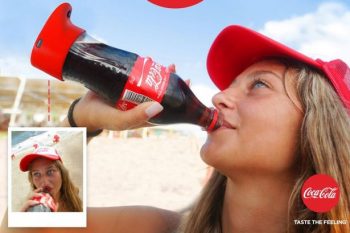 Coca-Cola Israel Designs First-Ever Selfie Coke Bottle
Can't decide if you should take a drink or a selfie? Coke Israel lets you do both at the same time.
November 30, 2016

Karaoke Gets Creative With Fusic's Music Video Platform
Anyone and everyone gets their five minutes of YouTube fame thanks to Fusic's music video-creating platform that blends unique user-created covers with official music videos.
June 08, 2014