Israeli Technology Reinvents The Smartphone Camera
Despite advancing greatly over the years, smartphone cameras still do not produce the same image-quality as DSLR cameras. However, one Israeli startup is working to change that, with technology that may revolutionize the smartphone camera.
May 15, 2014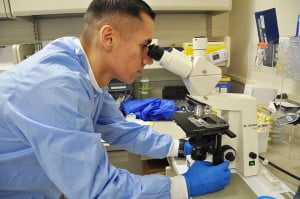 Technion Researchers Improve Microscope Resolution Tenfold
Israeli researchers developed an algorithm that improves the resolution of microscopes and imaging systems, without making any hardware changes. The researchers hope that the method they developed could pave the way to measurement of dynamically changing molecules.
May 29, 2012