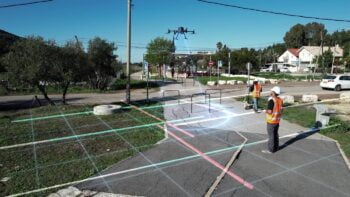 Exodigo 'Digs Up' $29M In Seed Funding For Underground Mapping Platform
Exodigo's drone sensors create digital 3D maps of underground space across any kind of terrain that can reveal buried and obtrusive objects.
February 21, 2022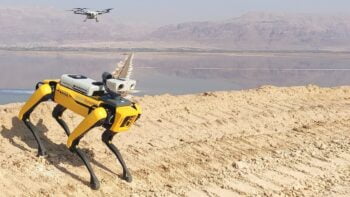 Percepto To Integrate Its Solution Into Boston Dynamics' Spot Robot
The Israeli drone maker has raised $45 million to launch its 'transformative solution' to monitor industrial sites.
November 25, 2020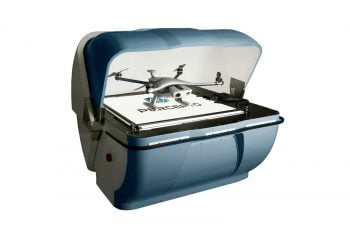 Drone Startup Percepto Raises $15M For Autonomous Drone-in-a-Box
Percepto develops safety drones that allow militaries, refineries, ports, and other industrial sites to perform around the clock inspection without human interference.
May 22, 2019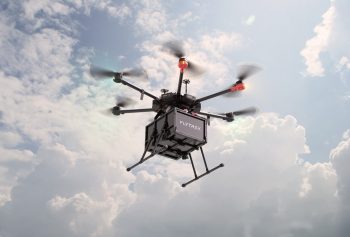 Israel's Drone Tech Startup Flytrex Closes $7.5M Funding Round
The latest funding round will be used to scale up operations, improve the company's drone delivery systems and provide seed funding for its North Carolina program.
January 09, 2019
8 Israeli Startups Taking Drone Tech To New Heights
Local developers of drones and drone technology for commercial and industrial uses are flying high on innovation.
October 29, 2018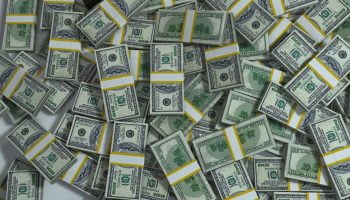 Drone Startup Atlas Dynamics Raises $8M
August 1, 2017 | Atlas Dynamics, an Israeli-founded startup that provides fully autonomous drone-based solutions, has raised $8 million from investment groups in Israel and in Asia. Founded in 2015 by Ivan Tolchinsky (CEO) and Igor Zhydanov (CTO), this is the first round of funding obtained by the company. It will use the funds to further […]
August 01, 2017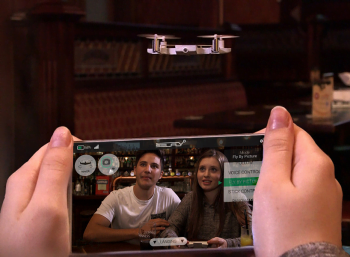 SELFLY's Flying Phone Case Takes Hands-Free Aerial Selfies
A photo-taking drone that doubles as a phone case, SELFLY allows you to take great aerial selfies on the go.
February 21, 2017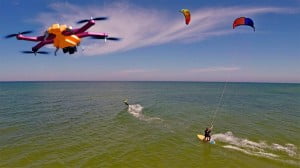 Israeli 3D Tech Behind The World's First Drone For Extreme Sports Photography
One of the best parts about extreme sports is the chance to capture the adrenaline rush on camera and share it with friends. The AirDog, the world's first ever drone for extreme sports photography, is automatically following users and capturing aerial images like never before, powered by Israeli 3D printing technology.
July 02, 2014