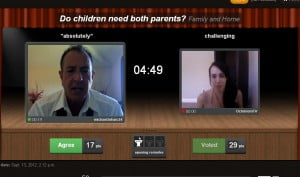 Deeyoon: Debate Anyone, About Anything On Video Chat
The internet is a hotbed of arguments ranging from politics to which Pokémon is cooler. New Israeli startup Deeyoon wants to take internet discussion to the next level by allowing people to debate via video chat and allowing users to pick the winner.
October 10, 2012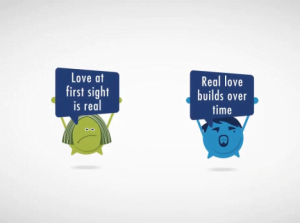 New Widget Easily Integrates Polls To Blogs And Websites
Opinion Stage, an Israeli startup for opinion surveys, has launched a new widget that easily allows bloggers and site owners to integrate polls on their pages and encourage reader interaction. Each debate page now includes a "get code" button that gives site owners the embed code to add the poll widget to their website.
August 05, 2012