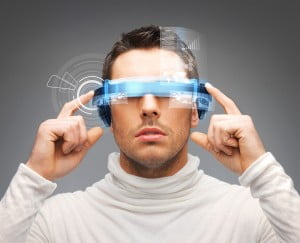 Sci-Fi: The Top Ten Israeli Inventions That Allow The Blind To 'See'
Known as the Startup Nation, Israeli startups have now taken their expertise in innovation and technology to create revolutionary tools for the blind and visually impaired. Here are ten Israeli companies whose vision is brightening the lives of those who cannot see.
July 16, 2014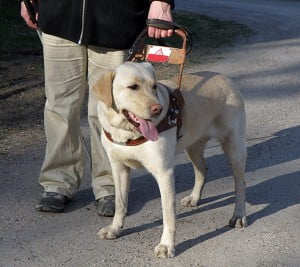 Israeli Students Develop An Electronic 'Guide Dog' For The Blind
Three students from the Technion have taken upon themselves to give the blind a high-tech alternative to the Seeing Eye dog and cane. The result is a device based on a Kinect camera that can give the blind audio-feedback and help them navigate safely.
May 08, 2014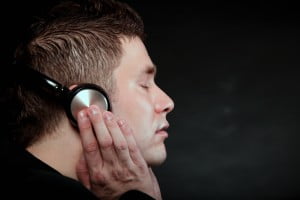 EyeMusic: New App Enables The Blind To 'Hear' Images
While it is a somewhat known fact that people who lose their ability to see have their other senses heightened, it is still no replacement for actual sight. However, researchers at the Hebrew University have developed a breakthrough app that allows the blind to "see" using music.
April 07, 2014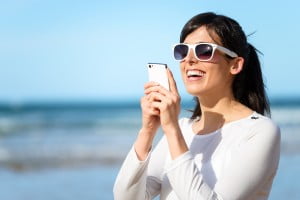 Israel's Project RAY Creates Advanced Smartphone And Apps For The Blind
High-tech often works best when it's helping people with disabilities to enjoy the things other people take for granted. One example is Israeli Project RAY, whose smartphone for the blind now also has a bunch of specialized apps.
March 26, 2014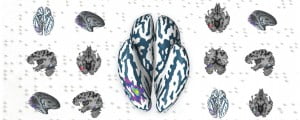 HU Scientists Teach The Blind To 'See' Using Sound
Though a cure for blindness has not yet been found, researchers at the Hebrew University of Jerusalem have discovered that by using special sensory equipment, called SSDs, the blind could actually "see" their surroundings using a camera that converts a visual feed to an audio one.
November 12, 2012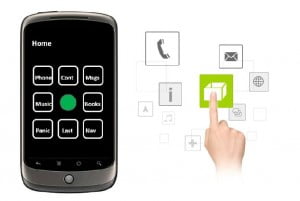 RAY: The Israeli Smartphone For The Visually-Impaired
The visually impaired may have been using phones adapted for them for years, but access to smartphones and more specifically apps, is still beyond reach. An Israeli company called Project Ray recently announced the development of a smartphone for the visually impaired, called the RAY.
November 05, 2012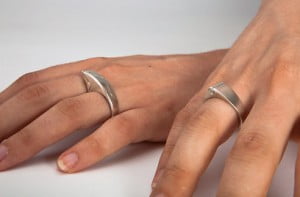 Bezalel Alumni Present Impressive Social Design Gadgets
Graduates of the design academy presented creative solutions they developed for the community: a walker that encourages use, artfully designed rings that lead the visually impaired and more.
August 15, 2012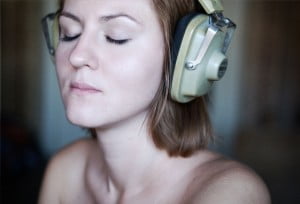 Researchers: Sound Can Activate 'Sight' For The Blind
Can the blind "see" with their ears? Hebrew University of Jerusalem brain scientists have tapped onto the visual cortex of people suffering from congenital blindness by using sensory substitution devices – making it possible for them to "see" and even describe objects.
February 26, 2012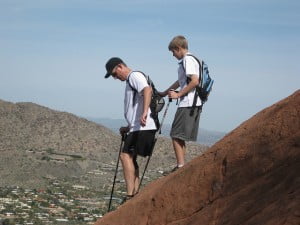 Will The Blind See? Israeli Startup Might Be The First To Make It Happen
Nano Retina, an Israeli startup founded by inventor Yossi Gross, is participating in the race for more than 45 million blind people worldwide waiting at the finish line: the race of technological development that will allow them to see. It seems Nano Retina might well be the first to truly get there.
May 28, 2011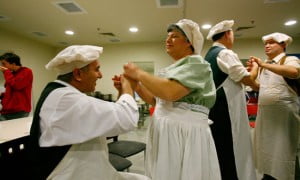 "Do Touch": World's First Deaf-Blind Acting Group
Nalaga'at center, an unusual warehouse in Israel's old Jaffa Port, is the only place in the world where you can drink coffee served by deaf and blind waiters while waiting to see a show performed by the first deaf-blind acting ensemble in the world.
March 28, 2011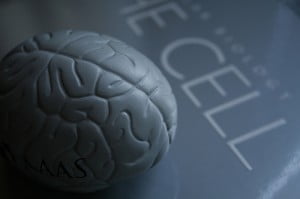 Study Shows Our Senses Are Not Confined To Different Brain Parts
Brain function is based on tasks and not senses, says new research conducted in Israel and France, which challenges prevailing view among scientists.
February 24, 2011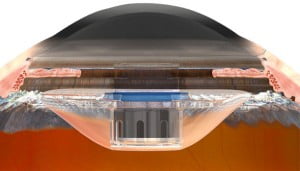 Pea-Sized Telescope Gives Eyesight To The Blind
A new device from an Israeli company is the only solution for end-stage AMD, the most common cause of blindness in the elderly in developed countries.
January 13, 2011