Israeli Researchers Unveil First All-Optical 'Stealth' Encryption Tech
The tech will be introduced by scientists from BGN Technologies at the annual Cybertech Tel Aviv conference.
January 29, 2020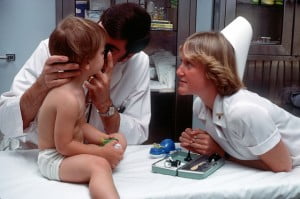 Israel And US Combine Efforts To Improve Pediatric Health
Ben-Gurion University of the Negev and Cincinnati Children's Hospital Medical Center launch a joint project to develop medical devices designed specifically for children. According to the FDA, the development of pediatric devices lags years behind the development of adult devices.
May 16, 2012