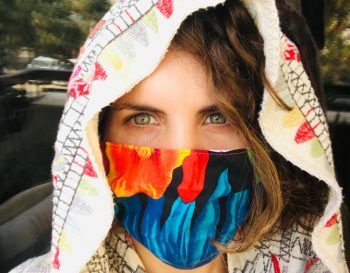 Fashionable Face Masks Are The Accessory Of The Future, Say Israeli Designers
Now that Israelis are required to wear face masks outside the home, fashion designers and artists have come up with unique and stylish designs to sell to the public.
April 16, 2020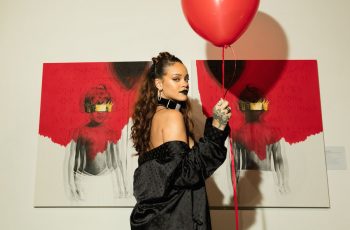 Rihanna's Awesome New Album Cover Designed By Israeli Artist Roy Nachum
Rihanna commissioned Israeli artist Roy Nachum to design the cover for her new album Anti - and the sneak preview is nothing short of awesome.
October 25, 2015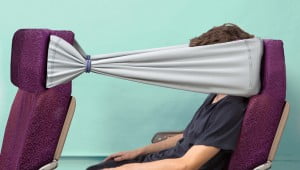 Dreaming Of Privacy On Packed Flights? Israeli-Designed 'B-Tourist' May Be The Solution
Tired of the "nosy parkers" interfering with your privacy and peace of mind on packed flights? Envying the isolation afforded by the large chairs in Business Class? Meet Israeli-designed the b-tourist, the new method to secure in-flight segregation, even in Coach.
June 29, 2014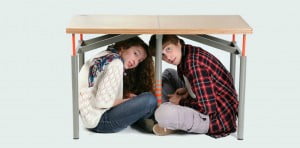 Israeli "Earthquake Proof Table" Becomes Permanent Exhibit At MoMA
Some 300 million children go to school in areas prone to earthquakes. An Israeli design student and his instructor have come up with a table designed to protect them. Their creation will be on permanent display at the Museum of Modern Art in New York.
May 28, 2013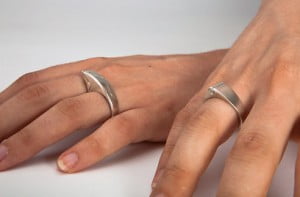 Bezalel Alumni Present Impressive Social Design Gadgets
Graduates of the design academy presented creative solutions they developed for the community: a walker that encourages use, artfully designed rings that lead the visually impaired and more.
August 15, 2012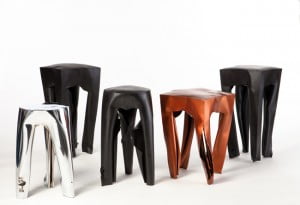 Explosives As A Means To Create, Not To Destroy
A young Israeli artist found a way to turn his creative process into a blast. Literarily. BLAST is an innovative project by Guy Mishaly, who uses explosives to make unique stools. The graduate of the Bezalel Academy of Arts and Design ensures that this way, no two items are ever the same.
March 08, 2012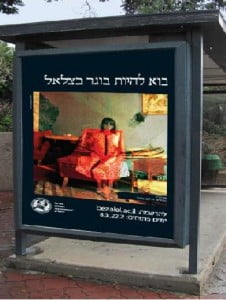 Academy Of Art And Design Turns Israel Into Giant Art Gallery
For ten days, Israel's leading academy of art and design, Bezalel, is turning the country into one giant art gallery.
February 24, 2011