Reducing Global Warming: Israel Presenting Solar Energy Solutions At UN Climate Change Conference
A 50-person Israeli delegation is in Paris this week, exhibiting the next generation of solar energy, which could help the world reduce global warming.
November 29, 2015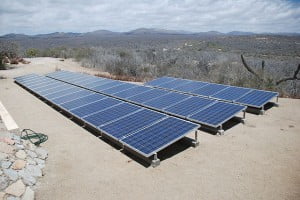 Israeli Solar Entrepreneur Aims To Bring Light To Africa
Yosef Abramowitz has spent years promoting solar power plants in Israel, whilst also promoting a social agenda. Now, Abramowitz is working towards bringing solar electricity to remote African villages.
December 05, 2012