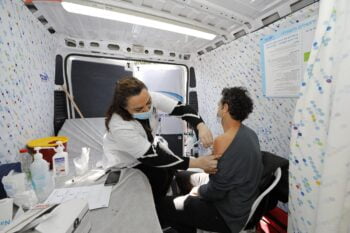 TAU Researchers Advise Smart Sensors To Test COVID-19 Vaccine Safety
Scientists believe physiological vitals collected by smart sensors, not self-reported surveys are a better way to test vaccine safety.
April 18, 2022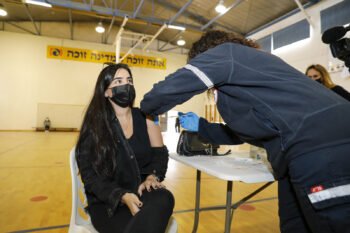 Women Report Twice As Many Side Effects As Men After COVID-19 Vaccine, Israeli Study Shows
Researchers from the University of Haifa said that women reported 1.9 times as many side effects as men after receiving the Pfizer vaccine.
February 10, 2022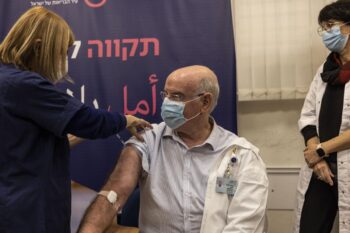 Israeli Heart Surgeon World's First To Receive 4th COVID-19 Vaccine
The trial began earlier this week at Sheba Medical Center with 150 medical personnel who had received a booster shot in August.
December 29, 2021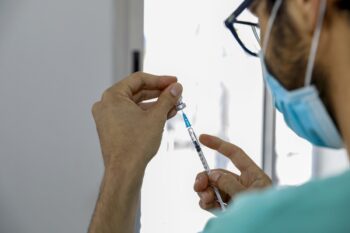 Israel's Health Ministry Approves COVID-19 Vaccines For Children Ages 5-11
Israel is set to begin vaccinating children aged 5-11 against COVID-19 with the Pfizer-BioNTech vaccine at the beginning of next week.
November 16, 2021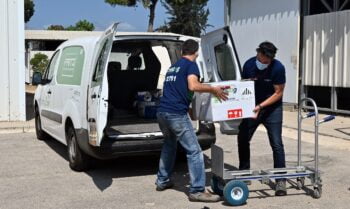 Israeli COVID-19 Vaccine Developer Begins Phase II Trial In Georgia
The BriLife jabs arrived in Georgia over the weekend to begin the trial, which will run simultaneously with trials in Israel.
August 15, 2021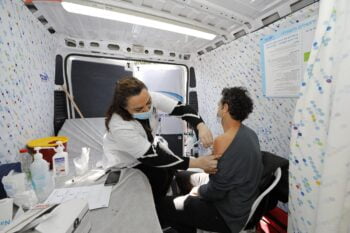 Top 3: How Israel, the UAE, and the UK Have Driven Vaccine Success
This guest post by the head of innovation at Israeli startup Air Doctor looks at the strategies behind the countries with the highest vaccine rates.
March 14, 2021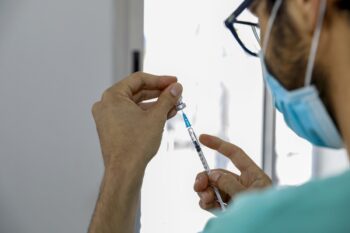 Employers Face Legal Terra Incognita With Vaccinated And Unvaccinated Workers
Reopening the economy requires balancing individual rights, including of inoculation-refusers, with public welfare, but the government hasn't weighed in definitively
March 01, 2021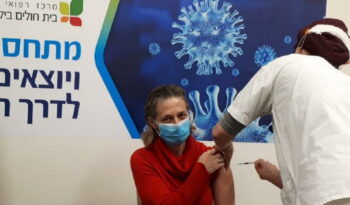 Vaccine Reduces Spread Risk Even Before 2nd Shot, Israeli Study Shows
When people test COVID positive, viral loads are 4 times lower if they're vaccinated, according to first-of-its-kind Israeli research.
February 14, 2021
Israel Leads World In COVID-19 Vaccine Doses Per Capita
Israel is administering more vaccine doses per 100 people than anywhere else: Bahrain is second, and Iceland is third as of December 30.
December 31, 2020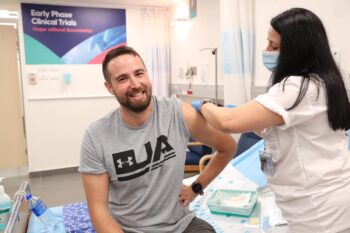 Clinical Trial For Israeli COVID-19 Vaccine Gets Underway As 1st Volunteer Inoculated
Segev Harel, 26, from northern Israel, becomes the first Israeli volunteer to get the coronavirus vaccine developed by the Israel Institute for Biological Research.
November 01, 2020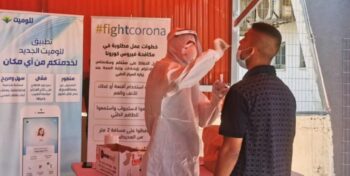 Israeli Researchers Say COVID-19 Vaccine They Developed Proves Effective In Animal Trial
Scientists at the Israel Institute for Biological Research say a single dose was able to protect the hamsters against SARS-CoV-2 and showed "rapid and potent induction of neutralizing antibodies.'
June 23, 2020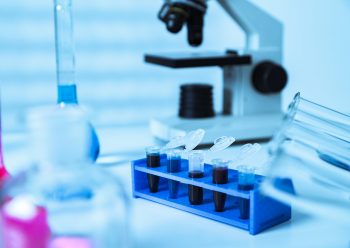 Israeli Biopharma Company Kamada To Roll Out Antibody Treatment For COVID-19
The Rehovot-based firm said it completed the manufacturing of the first batch of its plasma-derived IgG product for the novel coronavirus.
June 21, 2020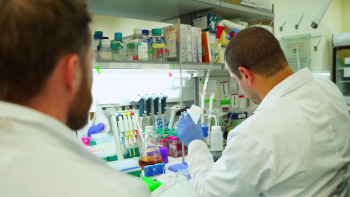 Israel Pledges $60M Toward Global Efforts For COVID-19 Vaccine, Diagnostics, R&D
Netanyahu said that to ensure both the public health and national prosperity, countries must all work together.
May 05, 2020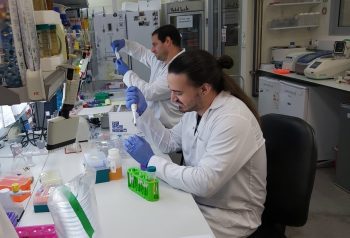 Israel Ranks 5th Among Countries With Innovative Solutions To COVID-19
StartupBlink, an Israeli-founded global startup ecosystem map and research center, put together a global map tracking innovative projects across the world.
April 15, 2020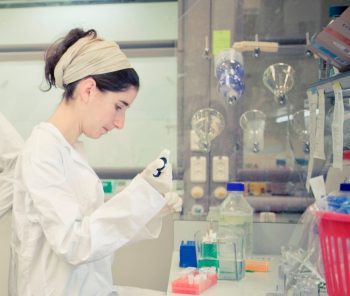 Israeli Scientists Work To Test Adapted New Avian Virus Vaccine Against Human Coronavirus
Researchers at the Migal Institute in northern Israel say they developed an effective vaccine against IBV, a fowl virus, and are now working to adapt it to COVID-19.
March 03, 2020