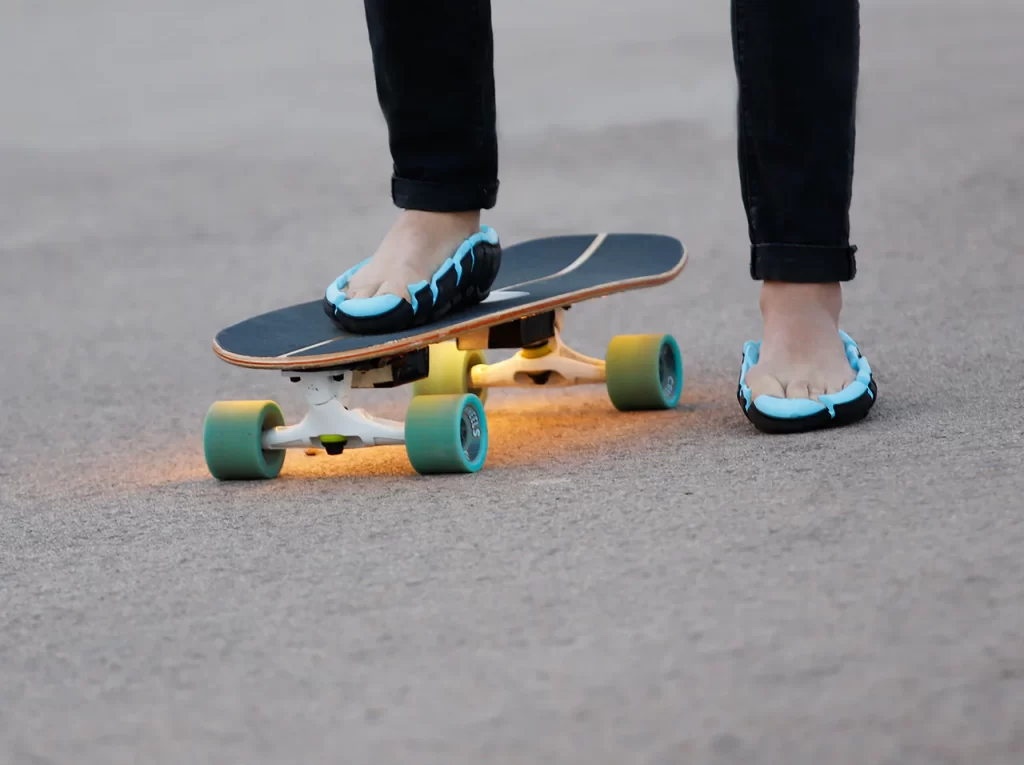 There's nothing more convenient than sliding on a pair of flip flops during the hot, sticky summer months.
But their convenience comes with a price. They slide off too easily, they don't provide support for your heels or toes, and wearing them too much may actually cause tiny tears in the ligaments and muscles in your legs.
All this led Yehuda Azoulay to create what he calls the "flipshoe," a distinctive piece of footwear by his company Link Shoes, which he says offers the freedom of a flip flop combined with the comfort and safety of a closed shoe.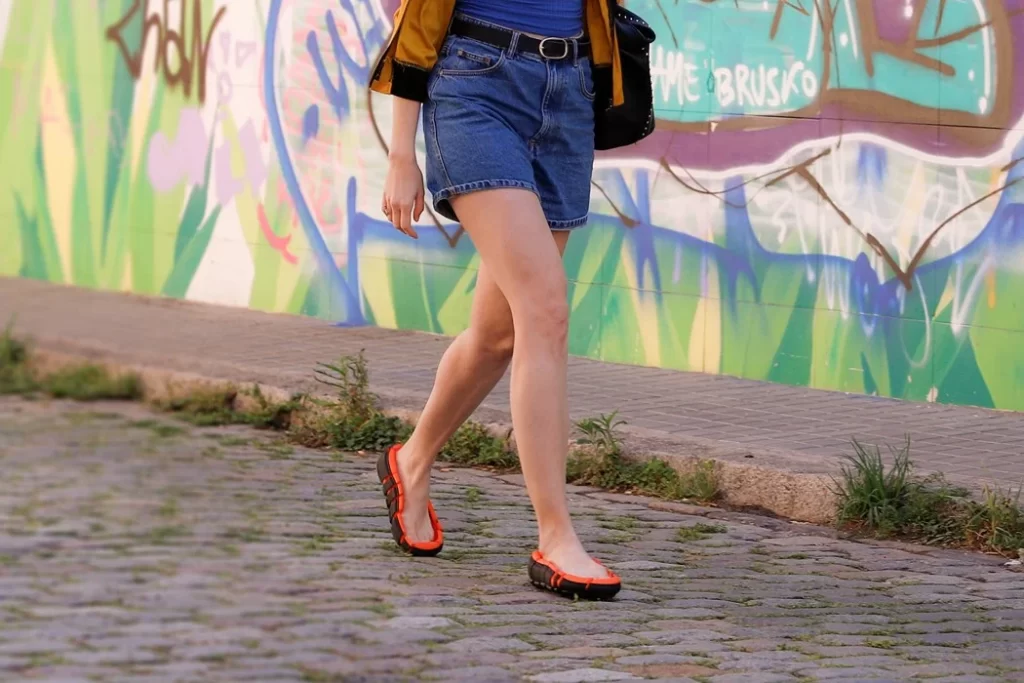 It took seven years of developing and testing numerous prototypes – and a successful crowdfunding campaign that raised over $100,000 – before he could begin to sell the shoe through his company in 2019.
The shoe's fragmented and patented design allows it to bend and flex with the user's foot, provide arch support, and serve as a protective bumper to prevent stubbed toes and banged heels. And unlike flip flops, you can bike with them, take long walks, and even break into a short sprint.
It's made of three separate layers, which are glued together manually: EVA (the material used in Crocs) for the insole, TPU (thermoplastic) for the midsole, and rubber for the sole.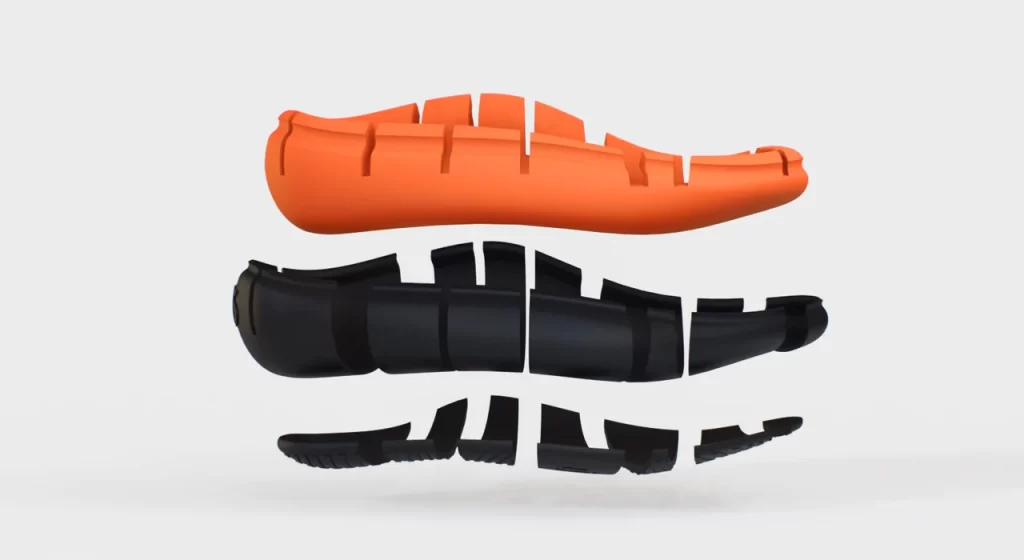 Each pair is available in three colors and 11 sizes, and users must follow a step-by-step video explaining how to measure their feet to find their optimal sizing (which involves the use of a piece of paper, a pencil and a ruler).
While the process is unconventional, Link says it ensures that the shoes wrap correctly around one's feet.
"The target audience is the city dweller who is looking for a convenient and simple replacement for flip flops, which do not protect the perimeter of the foot and are very uncomfortable for strenuous walking in the city," Azoulay tells NoCamels.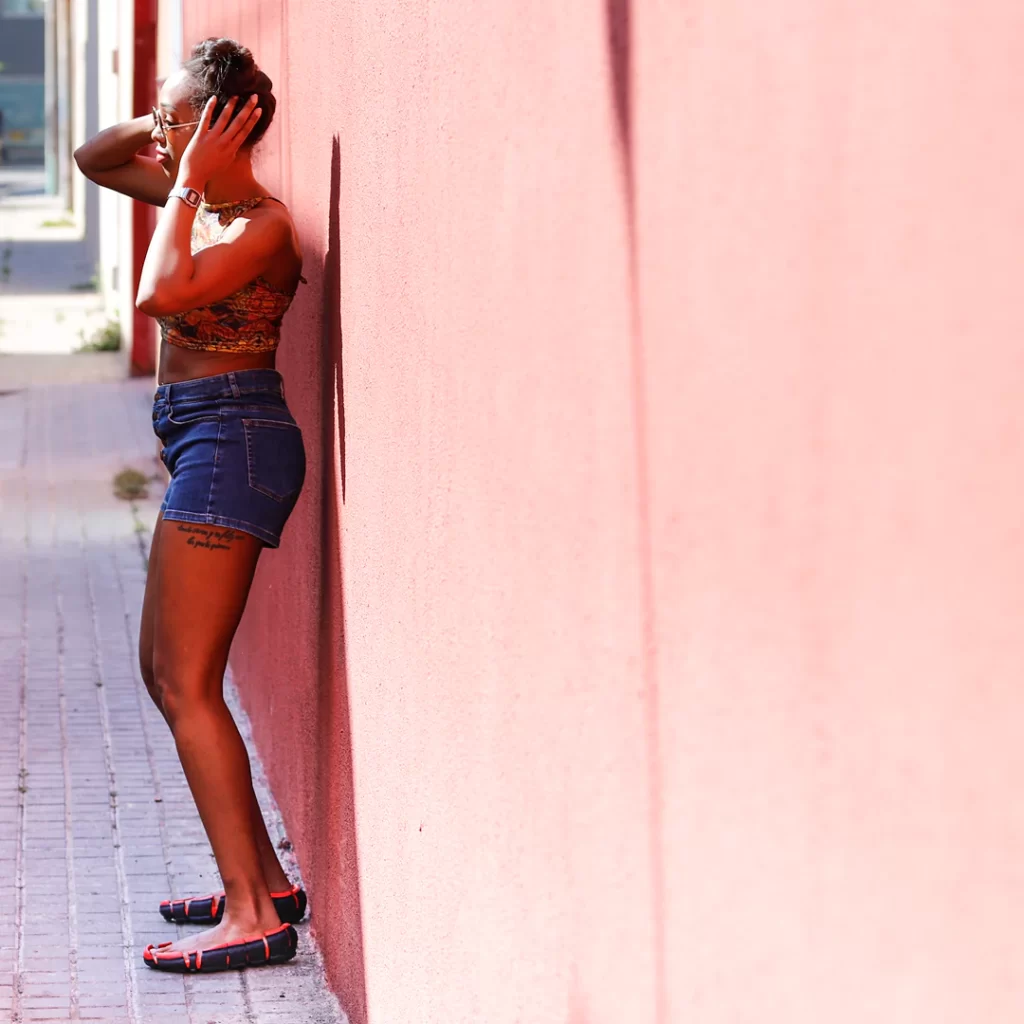 Azoulay, who has a master's degree in industrial design from the Technion – Institute of Technology, has already sold some 6,000 pairs of the flipshoe globally.
Comfort, But Not At Any Price
Now, he's working on a new, 3D printed version of the shoe, which aims to do more than provide a comfortable experience for the user – it is also intended to be far more eco-friendly than its predecessor.
Sign up for our free weekly newsletter
Subscribe
"I only want to make a positive impact on the environment, but [the first version of the shoe] is made of materials that are not ecological," he explains.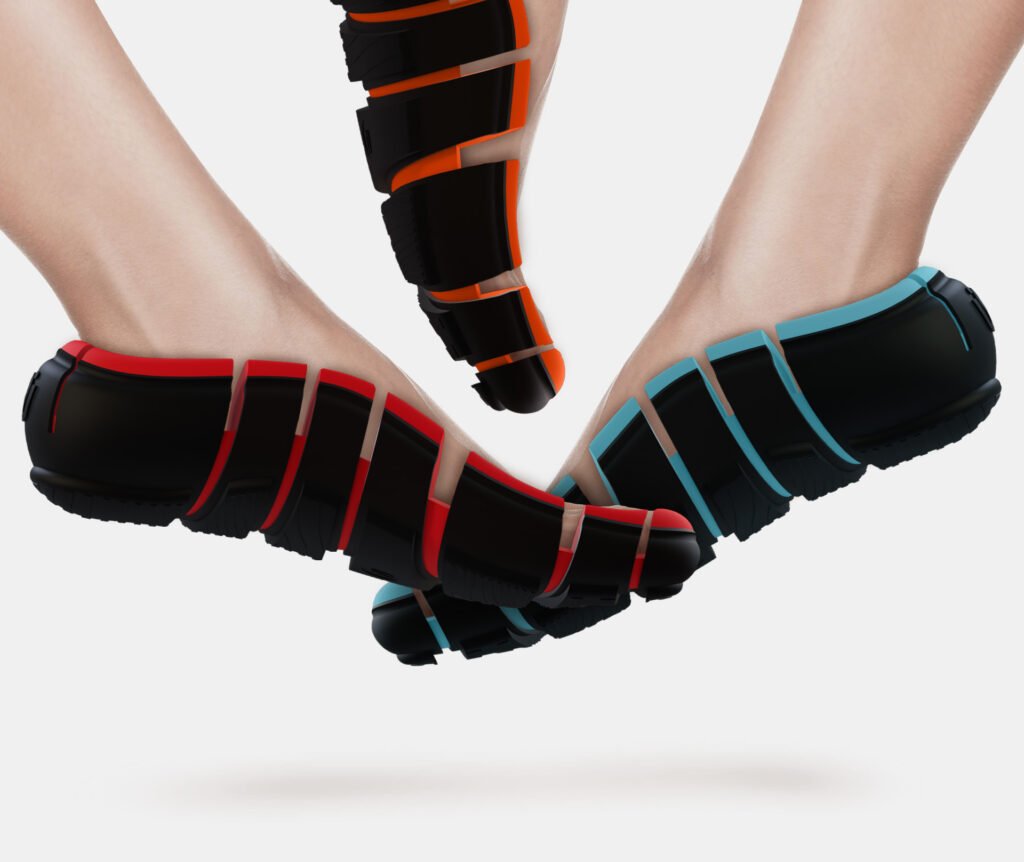 The materials used to make the flipshoe – plastic and rubber – are not recyclable. But as it turns out, virtually all companies within the footwear industry are grappling with the same problem.
Of the over 20 billion pairs of shoes produced every year, less than five percent get recycled, according to the academic journal Resources, Conservation, and Recycling. It's mainly because most products contain a complex mixture of rubber, textile, and polymer (plastic) materials, which makes it difficult to separate and repurpose them.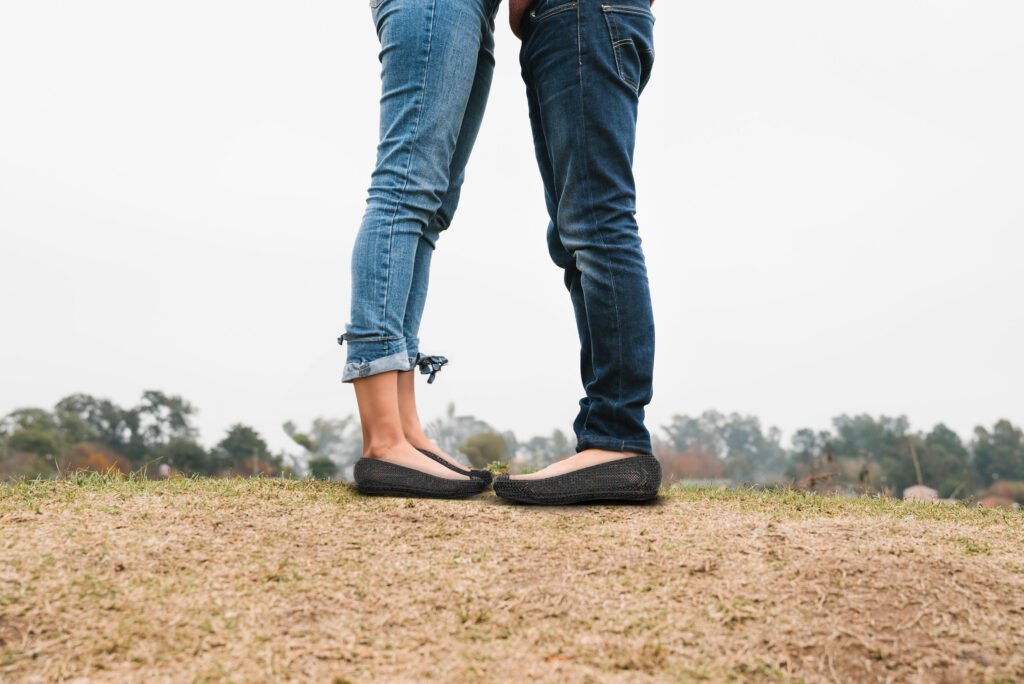 The footwear industry as a whole takes a heavy toll on the environment. The production of one pair of shoes alone requires the use of 8,000 liters of water, according to DHI Water Group, a research and consulting firm, as well as 30 pounds of carbon dioxide emissions.
"I tried to find eco-friendly materials, and discovered that many of the companies that claim their shoes are eco-friendly are greenwashing, and only use a small percentage of algae or recycled materials in their final products," says Azoulay.
That's why he's pivoting to 3D printed shoes, which will be produced using only one kind of plastic (that can be recycled). And rather than stock up on a supply of plastic and rubber that may never be fully used, this new production model will only print shoes by demand.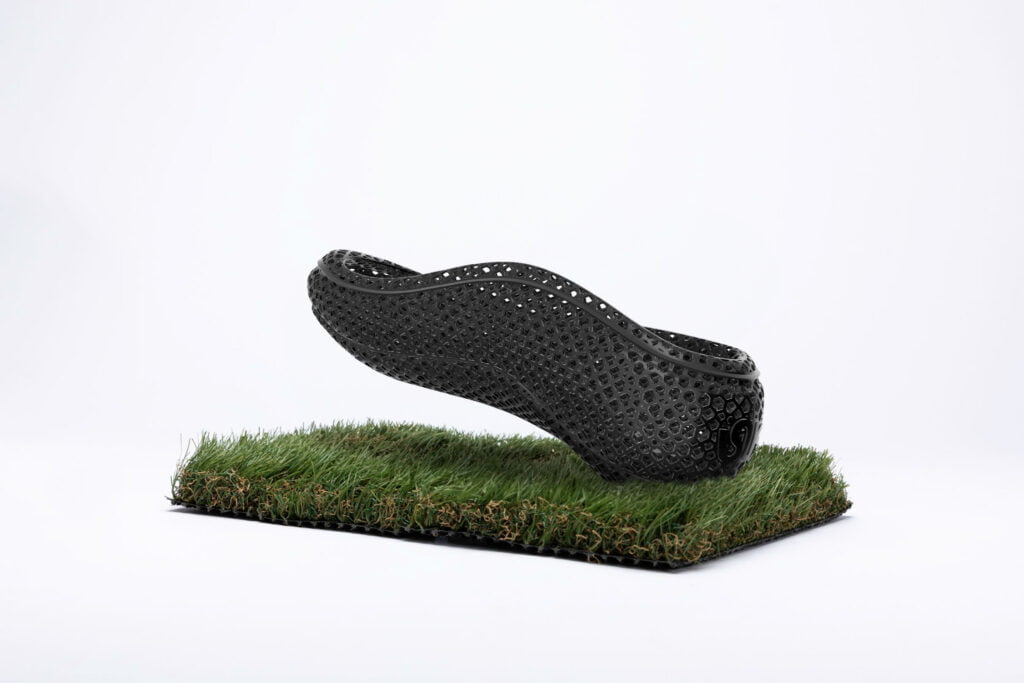 The footwear itself will sport a latticed pattern, and maintain a similarly unconventional style to its predecessor. Azoulay takes pride in it, and is no stranger to people turning their nose up at his unusual footwear.
"It's good that people reject something, because it means that it's something that is really innovative. I love that rejection – it shows that this is the real deal," he says.
"I believe that in the end, people will change their mind when they understand just how functional the shoes are, in addition to their low environmental impact."
Related posts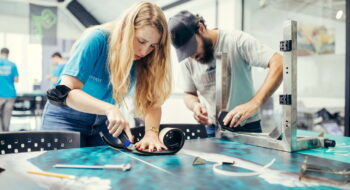 Tech Innovators Come Together To Help Israel's Wounded Warriors
September 18, 2023