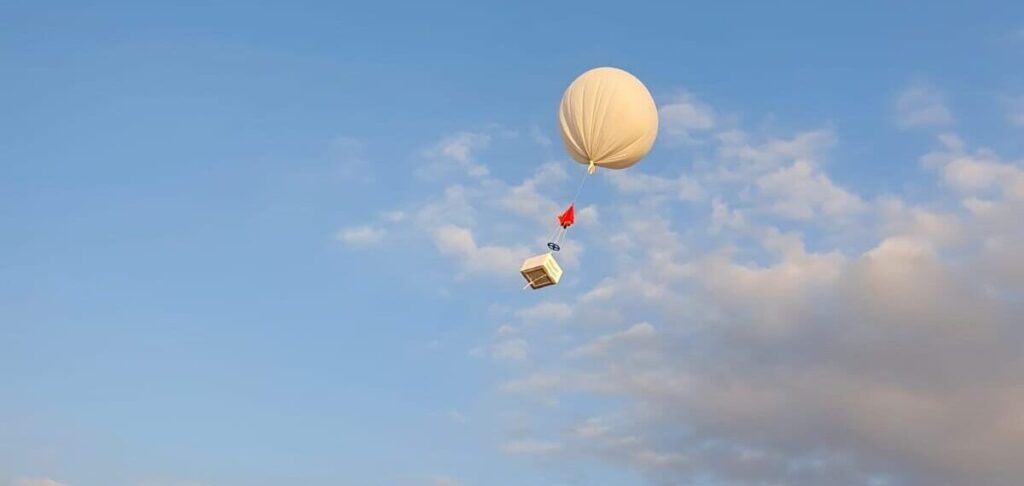 Dozens of huge balloons are taking to the skies over Germany. They're not carrying passengers eager to witness stunning views, but rather fridge-like containers that suck harmful carbon emissions out of the air and freeze them.
It may seem like a strange way of tackling the climate crisis, but Israeli startup High Hopes Labs insists that its patented method, which is currently being tested in Germany, can capture the greatest amount of carbon dioxide from the atmosphere, and at the lowest cost.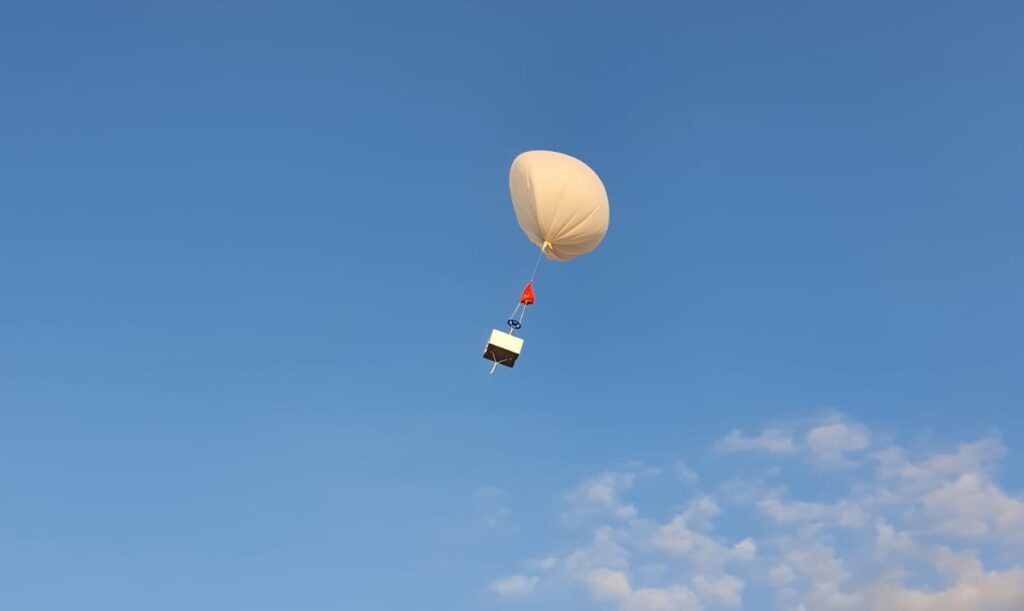 Humanity today emits 50 billion metric tons of carbon dioxide annually, according to Our World in Data at the University of Oxford. In comparison, the World Bank says, carbon dioxide emissions in 1990 reached 22.4 billion metric tons.
Around half of that carbon is converted by our oceans and trees into life-giving oxygen. But the other half remains in the atmosphere, trapping heat emitted from the planet's surface and over time raising global temperatures – resulting in a whole slew of negative effects, including ocean acidification and altered weather patterns.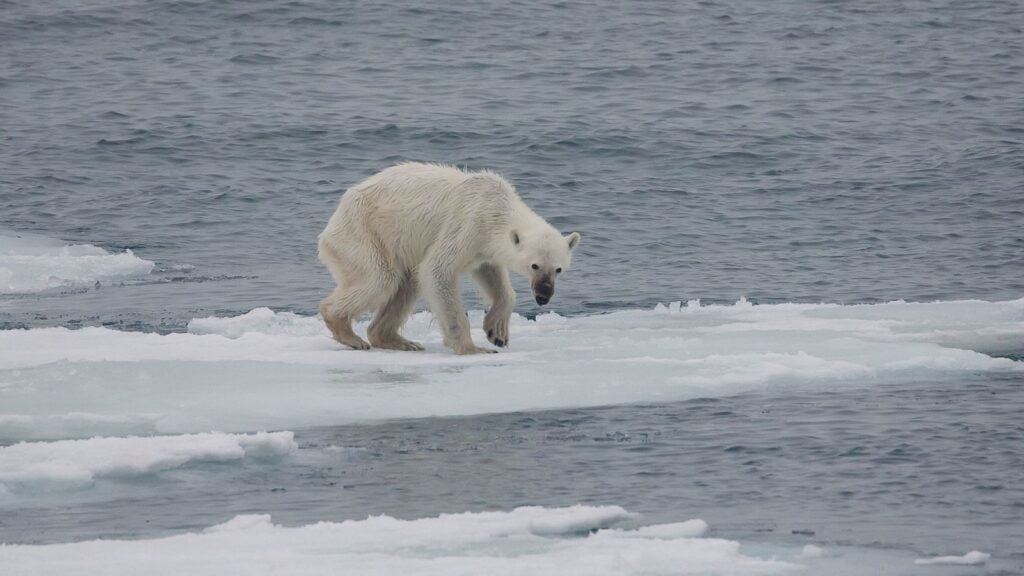 The more carbon emissions we produce, the more heat they trap in our atmosphere, and the more damage they can wreak on our planet's delicate ecosystem.
'Floating Fridges'
The High Hopes balloons float up to 15 km above the Earth's surface, where temperatures range from -60 to -70 degrees Celsius (-76 to -94 degrees Fahrenheit). Wind continuously passes through the payload or "fridge" – which is roughly the size of a minibar and is open front and back.
In the middle of the "fridge" is a coolant that brings down the temperature of the air that passes through it to -80C, the freezing point of carbon.
This freezes the carbon in the air as it encounters the coolant, which is then automatically stored in a pressurized container inside the payload.
When the device gauges that it has captured one metric ton of frozen carbon, it removes a stopper from the air balloon, which deflates and returns to approximately the same spot as its liftoff.
The payload's weight also helps bring the balloon down to Earth in the culmination of a process that takes around 24 hours in total.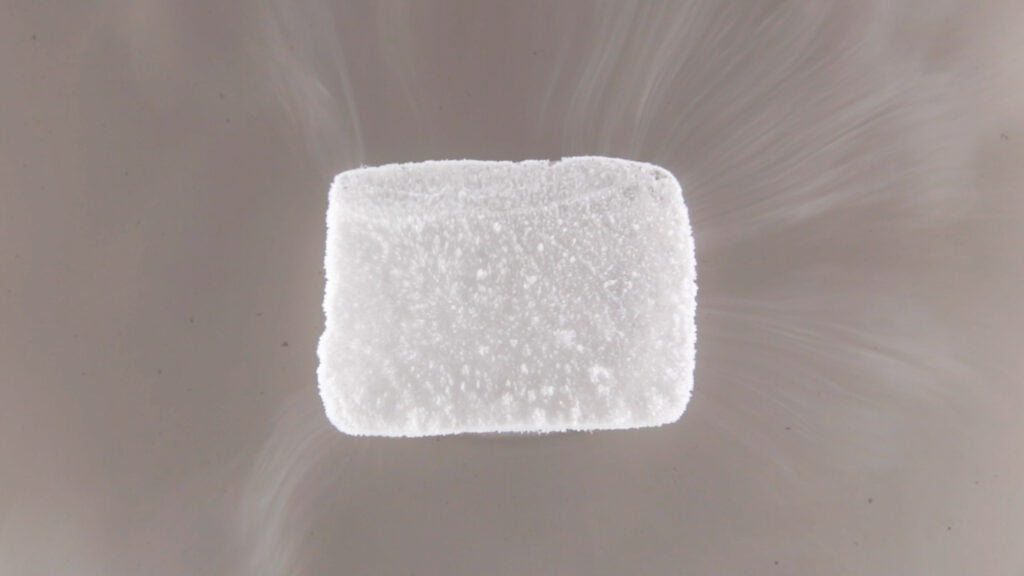 The precise location of the takeoff and landing is determined with technology developed over the last decade that has made it possible to anticipate wind forecasts at every altitude.
A Solution A Decade In The Making
The urgency of the situation regarding carbon emissions only hit Nadav Mansdorf, co-founder and CEO of High Hopes, about a decade ago.
"It's frightening because even though humanity has deeply invested in everything that has to do with renewable energy to lower carbon emissions in the long run, I discovered something shocking," Mansdorf tells NoCamels.
"Even if 100 percent of our energy use comes from renewables, we will only be solving half of the problem. Half of our carbon emissions still come from other sources… We understood that if we won't be able to capture carbon directly from the atmosphere, we will be in big trouble."
Sign up for our free weekly newsletter
Subscribe
Mansdorf has spent the past 10 years searching for a solution, one that ultimately came from High Hopes co-founder and CTO Eran Oren, a graduate of the Weizmann Institute of Science in central Israel, who said that they needed to look at the issue in an entirely new way – with physics instead of biology or chemistry.
Other carbon capture solutions do already exist, but they use expensive processes that Mansdorf says simply cannot capture enough of the carbon to justify the cost. The 18 plants that are operating worldwide all use massive machines to suck in air from the sky, which is then treated with chemicals to extract the CO2 from the air.
High Hopes and the other 18 companies all hand the extracted carbon over to a storage partner who can either store it deep underground to prevent it escaping back into the atmosphere, or re-use it in various industrial processes.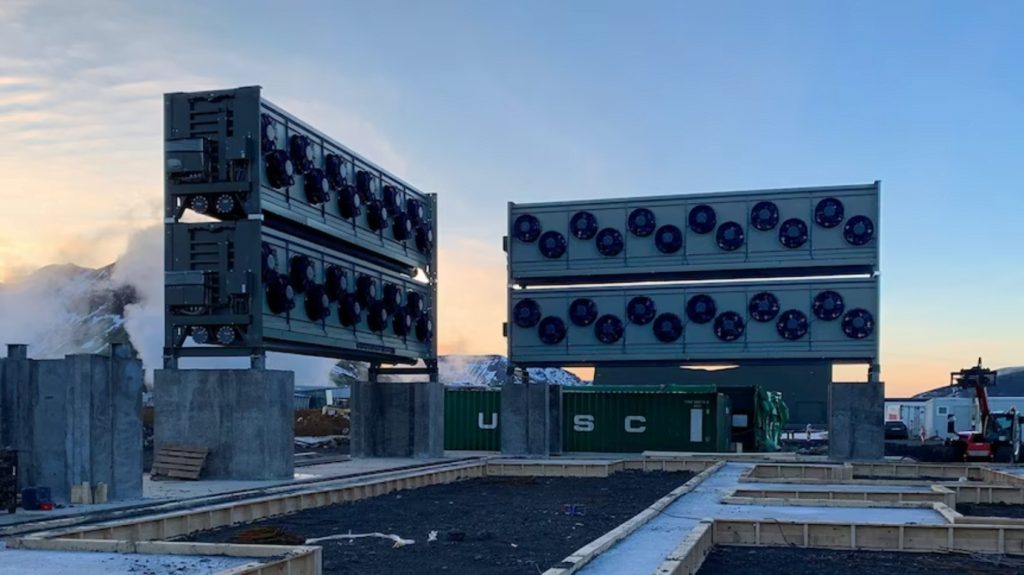 The 18 plants capture almost 10,000 metric tons of carbon annually, says the International Energy Agency. But Mansdorf says that the current cost of carbon capture is highly expensive, costing around $1,000 to $1,200 per metric ton and the world's economy cannot bear this kind of expense.
According to him, it would require some $300 trillion to clean the air of the carbon not converted into oxygen, and humanity must capture 25 billion tonnes every year to prevent the climate from changing further.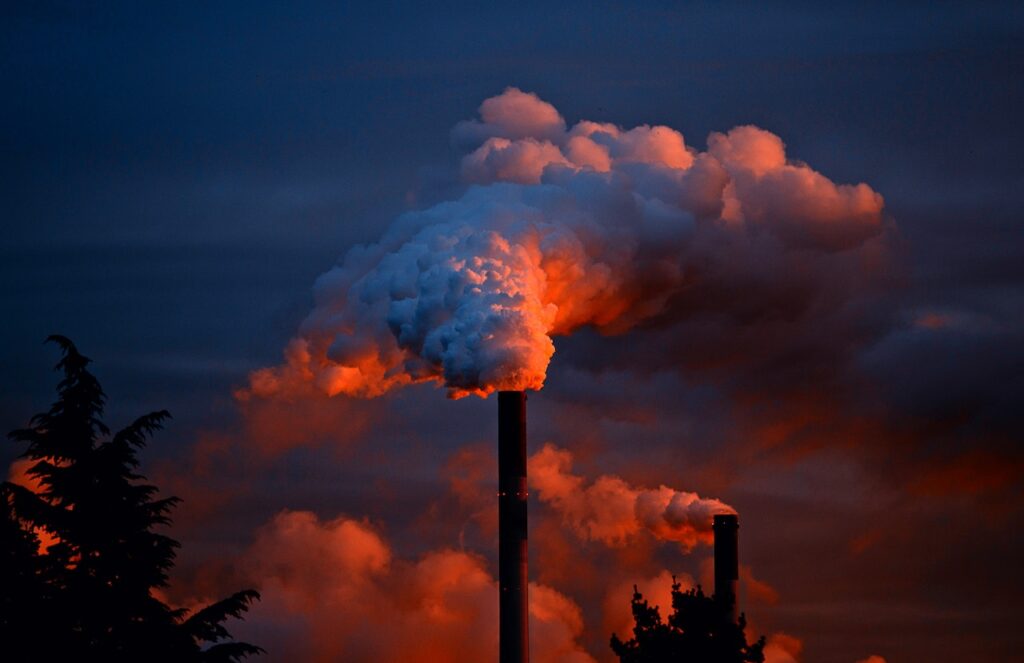 "These are the two obstacles," Mansdorf says of the cost and scale involved. "High Hopes, for the first time ever, is a current solution that can demonstrate from every aspect – scientifically, economically, technologically – that it can capture a significant amount of carbon."
Their solution, which doesn't require massive land or energy use, will cost just $55 per metric ton of carbon dioxide, instead of the standard of $1,000 to $1,200 per metric ton.
Even as it tests in Germany, High Hopes is in the process of establishing its first ever balloon farm at an undisclosed location in the USA, which is set to be completed in the next 18 months.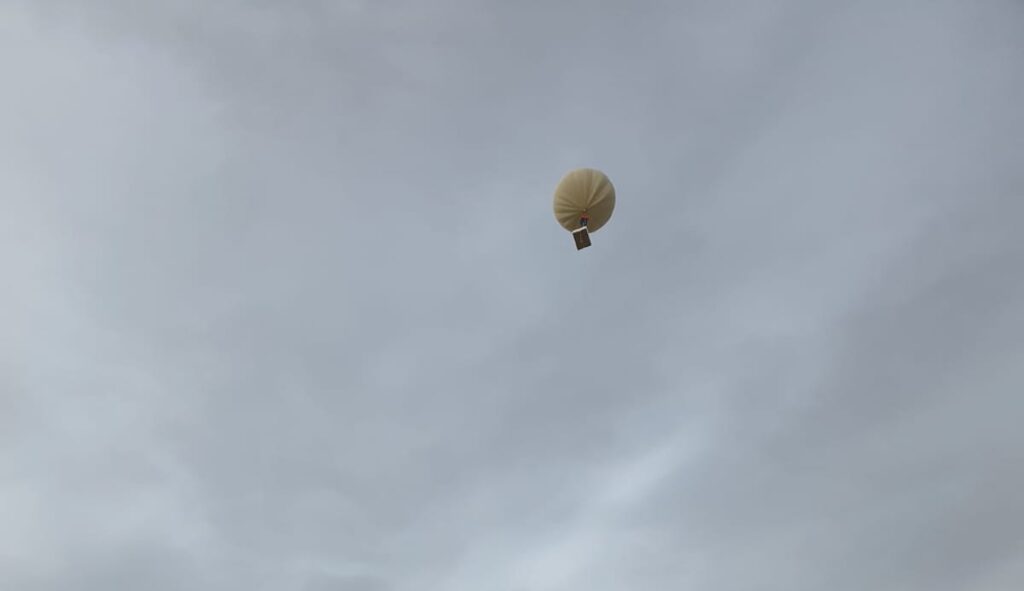 Each balloon farm will be able to handle a little more than 1,000 balloons, maybe even more, but it will start with just dozens.
The startup was initially bootstrapped, but has raised $6.5 million since it was founded in 2020.
And High Hopes has, well, high hopes for its technology's impact on the climate crisis.
"We're talking about capturing over 100 million metric tons of carbon before 2030," Mansdorf declares.
Related posts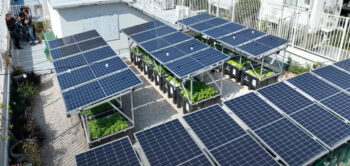 All-In-One Kit Turns Urban Roofs Into Energy-Producing Gardens
October 01, 2023