Israeli renewable energy will power the new local office campus of software giant Amdocs, under a new agreement.
Enlight Renewable Energy, which develops, constructs, finances, and owns clean energy power plants, will completely power Amdocs' new Israeli office campus, which spans dozens of acres, over the course of 12 years. 
The electricity will be sourced from Enlight's solar and storage facilities, which are currently under construction.
The agreement is part of a new market regulation in Israel, which enables green power producers and large electricity consumers such as Amdocs to enter into direct power purchase agreements (PPAs). It is expected to accelerate the energy transition across the Israeli economy.
"We have entered a new era in Israel of solar generation, storage, and electricity supply through corporate PPAs to large customers," said Gilad Yavetz, Co-Founder and CEO of Enlight Renewable Energy.
"The process will enable Enlight to lower energy costs for customers, who until now have relied on coal and gas generated electricity, which was both polluting and more expensive," he said.
Chen Furman, VP Operations and Head of Global Services at Amdocs, said: "As part of Amdocs' global strategy for environmental protection and reducing the company's carbon footprint, we are excited about another significant step in Amdocs Park's transition to renewable energy.
"Amdocs Park is one of the most innovative and advanced campuses in Israel and around the world, and it is natural that the energy sources fed to the campus will be from renewable energy sources. We are pleased to work with Enlight and are proud to be a pioneer in the Israeli high- tech sector to take this step."
Related posts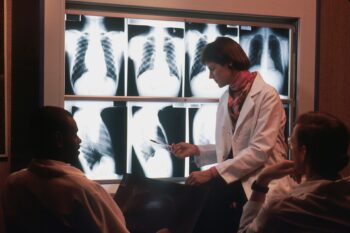 AI Can Predict Future Heart Attacks By Analyzing CT Scans
October 01, 2023