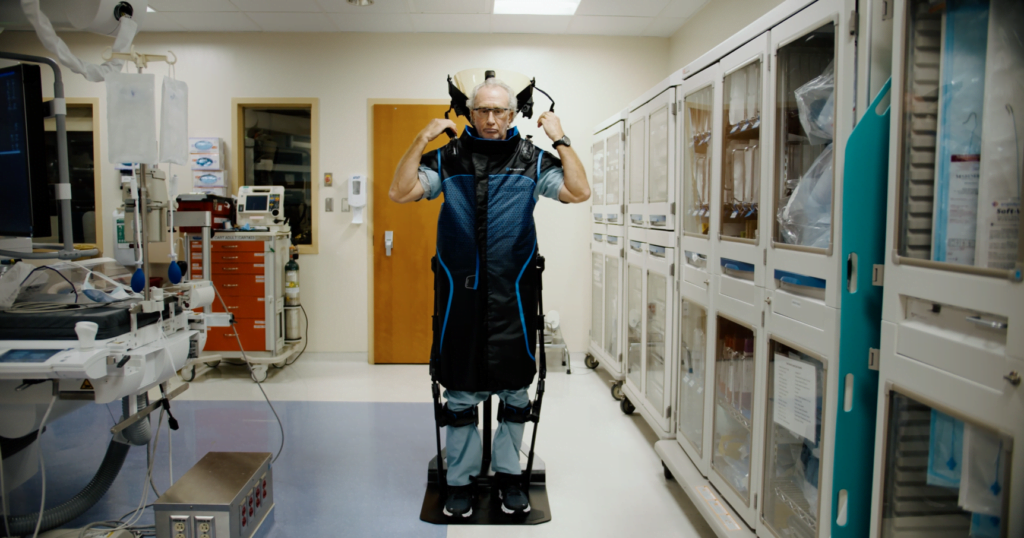 Startup behind vest for women astronauts shields medics and first responders
An anti-radiation vest developed by an Israeli startup will protect women astronauts 238,000 miles away in space.
But down on Earth, tech developed by the same company is already being used by doctors, first responders, and nuclear personnel.
NASA will try out the vests made by StemRad on the Artemis I unmanned Moon-orbiting mission.
It chose the company because of its revolutionary ability to protect people from gamma rays – the most harmful type of radiation – while still allowing them to move easily.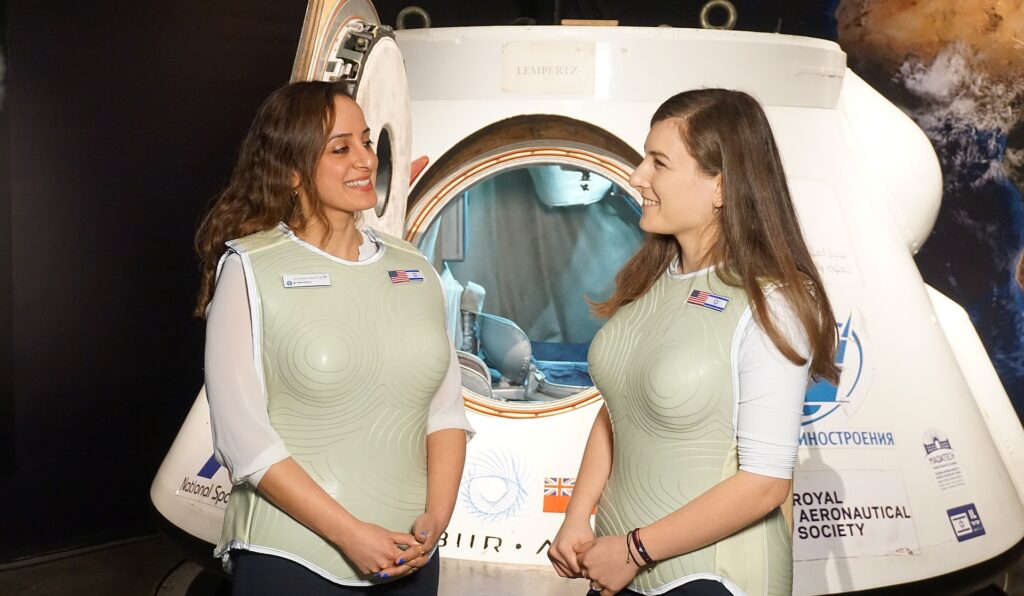 StemRad's story started when Oren Milstein, Co-founder and now CEO of the company, saw first responders rushing to the site of the Fukushima nuclear disaster in Japan in 2011 without any protection.
He was distraught to see that history was repeating itself. His PhD advisor had treated first responders at the Chernobyl nuclear disaster, back in 1986, and told him how their bone marrow was destroyed by the radiation, and how many of them died a month later.
"Gamma radiation is very penetrating, so you would have to wear a suit of about a ton of lead to be able to protect your whole body from it," Milstein tells NoCamels.
"And that's why the world pretty much gave up on trying to shield from gamma, because it would be just too heavy and cumbersome on the first responder."
Bone marrow, the body's spongy tissue that fills the cavities of our bones and produces blood, is very susceptible to the effects of radiation.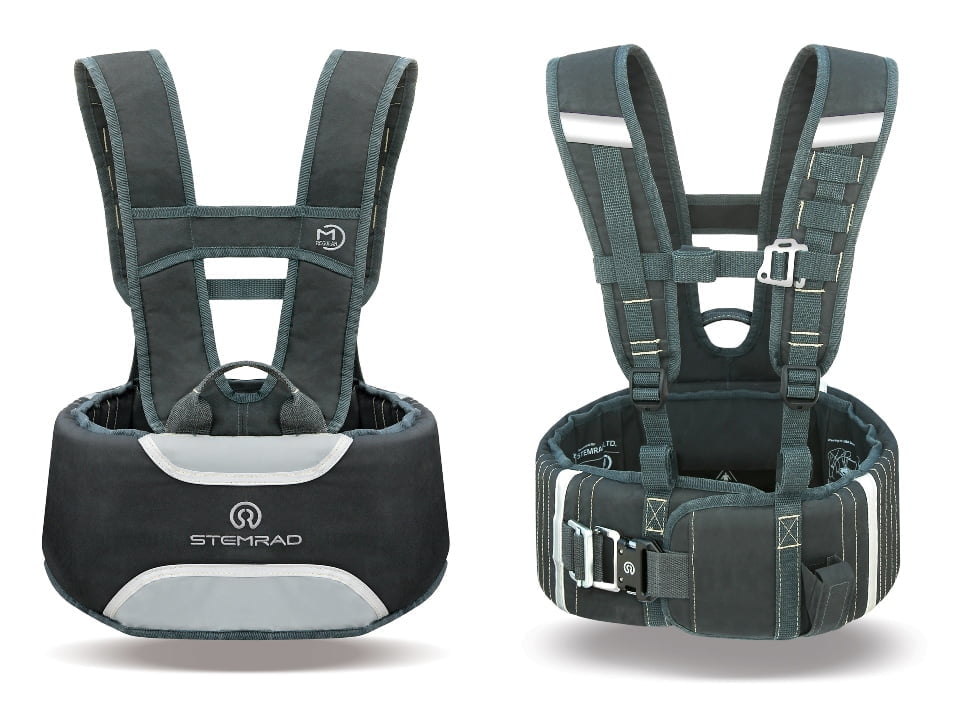 But even if most of it is destroyed, bone marrow from the shielded pelvic area can regenerate a supply for the rest of the body, allowing the individual to recover from radiation exposure.
Milstein realized this and developed the 360 Gamma, a selective shield that is worn around the pelvic area, home to half the body's bone marrow.
It's still heavy, at 31 lbs (14 kg), and needs a harness worn over the shoulders to support it, but it's far lighter than a full suit of lead armor.
Such protection could have saved all of the Chernobyl first responders who were exposed to high-dose radiation, he says.
Selective protection cannot guarantee immunity from radiation, but he says at least first responders wearing the protection are guaranteed several more years of life.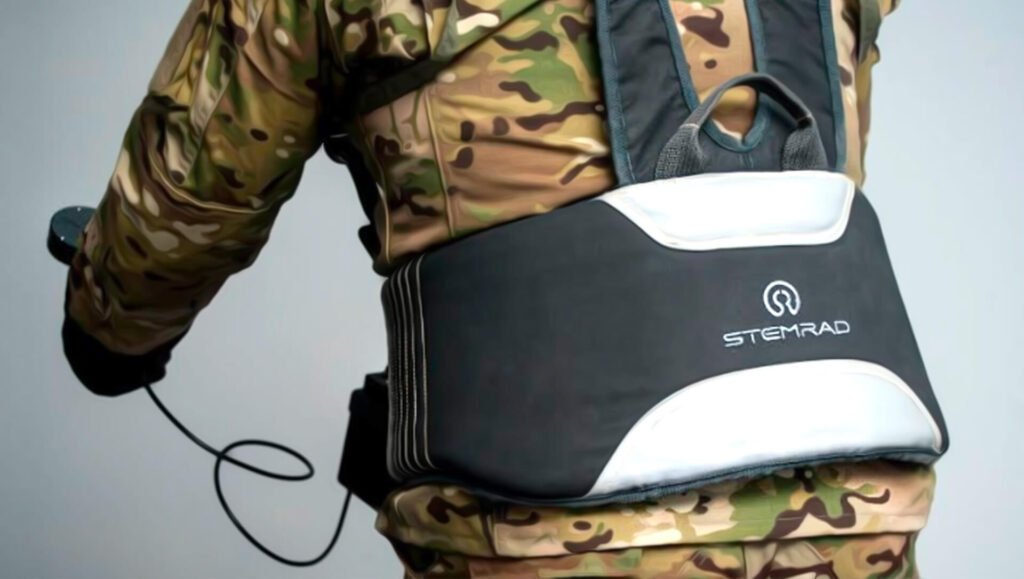 "By virtue of protecting the bone marrow, you're able to maintain blood production, days and weeks after exposure, so that the first responder doesn't perish from a lack of blood," says Milstein.
Sign up for our free weekly newsletter
Subscribe
The 360 Gamma is already used in nuclear reactors and research in 31 countries around the world.
And StemRad is working with the US Department of Defense to provide its equipment to emergency first responders to nuclear incidents.
It also provides protection for the thousands of physicians who are exposed on a daily basis to another form of radiation – X-rays – during fluoroscopy, in which a continuous beam is passed through the body part being examined.
To date, they've been using clunky lead aprons that are worn on the shoulders and don't protect the head.
But StemRad's alternative allows doctors to move freely despite the huge weight of lead needed to protect them from daily exposure to X-ray radiation.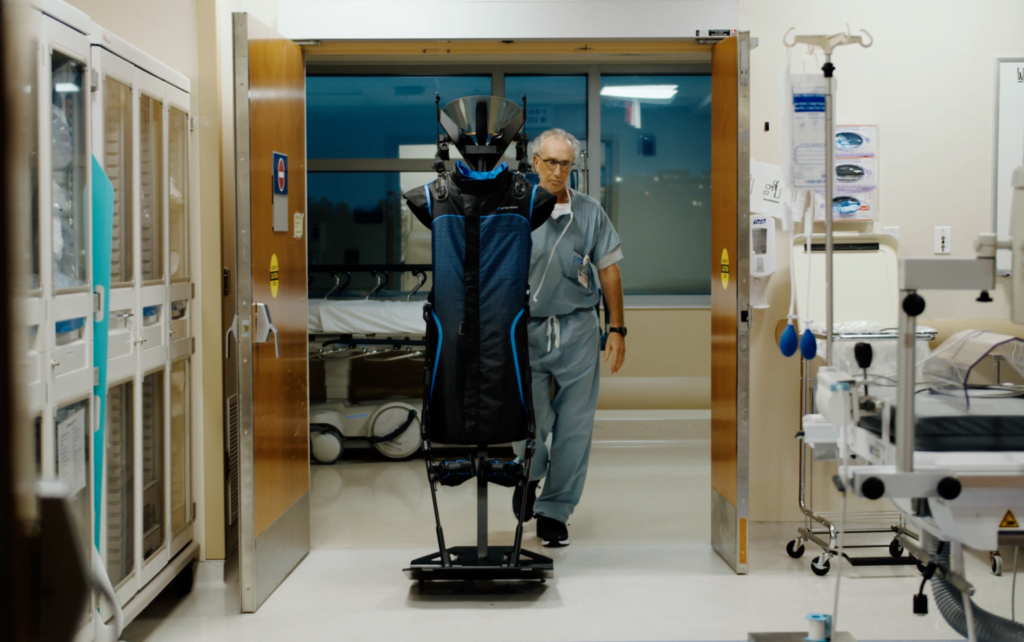 "We've revolutionized this area by introducing an exoskeleton system," says Milstein. "It channels the weight of the protection down to the floor so that the weight is no longer on the body of the operator. And because no weight is on the operator, we're able to add head protection.
"So for the first time, surgeons have head protection when they're operating with radiation. It's a different concept from our other products, and is not based on selective shielding."
It's been developed with the Tampa General Hospital, in Florida, USA, and has since been introduced to 30 other hospitals across the country.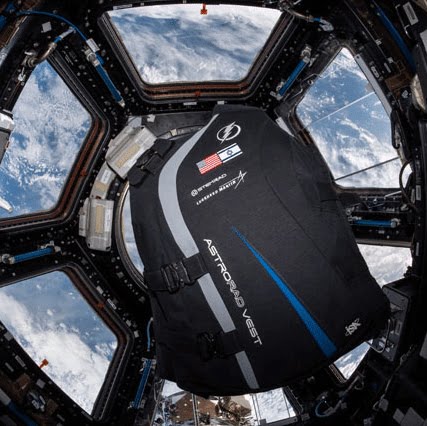 StemRad is working with government bodies in the US and elsewhere to get widespread deployment of its 360 Gamma solution. It is also working with Biotronik, a German distributor of medical equipment, to sell its exoskeleton in hospitals around the world.
"We understood that now, for the first time in many years, NASA is going to be exposing its astronauts to high energy radiation in their visits to the moon and in their aspirations to arrive on Mars.
"So we joined forces, and we adapted our first responder solution for the needs of the crew members in deep space, over the course of several years of work," says Milstein.
Meanwhile, he's looking forward to seeing his vest in space, possibly as early as next week. They'll be aboard NASA's Orion spacecraft which was postponed last month and is now due to blast off on 27 September.
Two mannequins made of material simulating human tissue – heads and female torsos, but no limbs – will be on the flight, one wearing the vest to see how much protection it provides in microgravity.
Women are 20 per cent more sensitive to space radiation because of the susceptibility of breasts and ovaries to cancer.
Related posts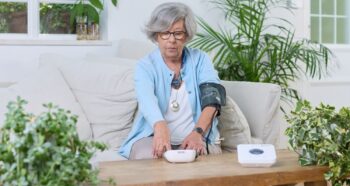 Smart Healthcare System Keeps Elderly At Home, Not In Hospital
November 29, 2023