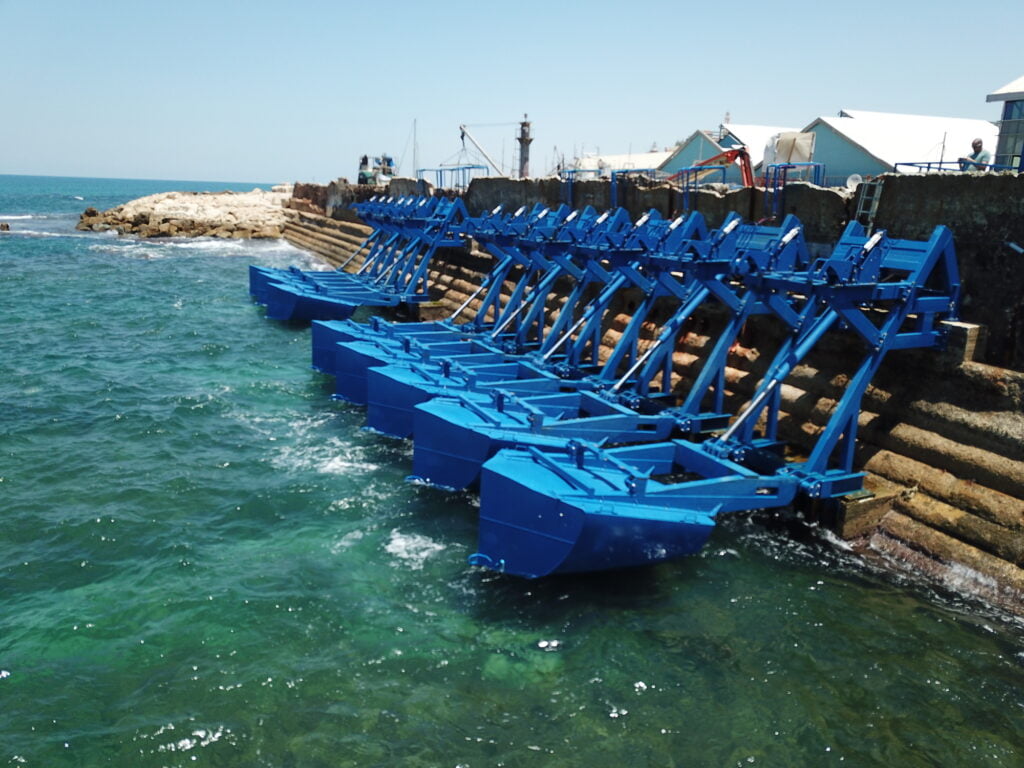 In July, Eco Wave Power's technology, known as floaters, was lowered to the water and tested for the first time. The next phases of the pilot include connecting to the grid, and testing the connection.
Once connected, it will be the first time in Israel's history that wave-powered energy has been transmitted to the national grid.
Trials have started at the Port of Jaffa, in Tel Aviv, which could lead to Israel's first wave-powered energy station.
Eco Wave Power's (EWP) engineering team recently met with representatives from the Israeli Electric Company (IEC) to coordinate the next steps of grid connection.
The project is being carried out in collaboration with the Israeli Ministry of Energy and EDF Renewables IL, a subsidiary of the French utility EDF Group that specializes in renewable energy production in 22 countries.
"Lowering the floaters into the water for the very first time was an exciting moment for our team. It is incredible to witness a technology that starts from sketches and calculations to an actual soon-to-be grid connected wave energy project," said Inna Braverman, Co-Founder and CEO of EWP.
"We are now working hard to ensure that the EWP-EDF One pilot project will be functioning and operating at optimum levels."
"We are pleased with the results of our very first real-conditions test run," said David Leb, Co-Founder and Board Member of EWP.
"We are looking forward to the completion of the grid connection works by the Israeli Electric Company, which will enable us to start providing clean, renewable electricity to Israel's national grid through the power of the waves."
Eco Wave Power is a wave energy technology company that has developed a cost-efficient technology for turning ocean and sea waves into clean electricity. Founded in 2011, the company's mission is to assist in the fight against climate change by enabling commercial power production from waves.
Related posts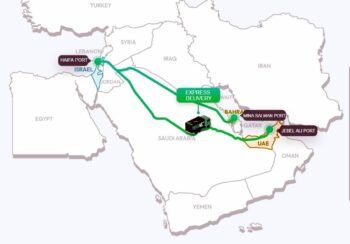 Israel And UAE Ink New Deal To Connect Ports Via Land Bridge  
December 07, 2023