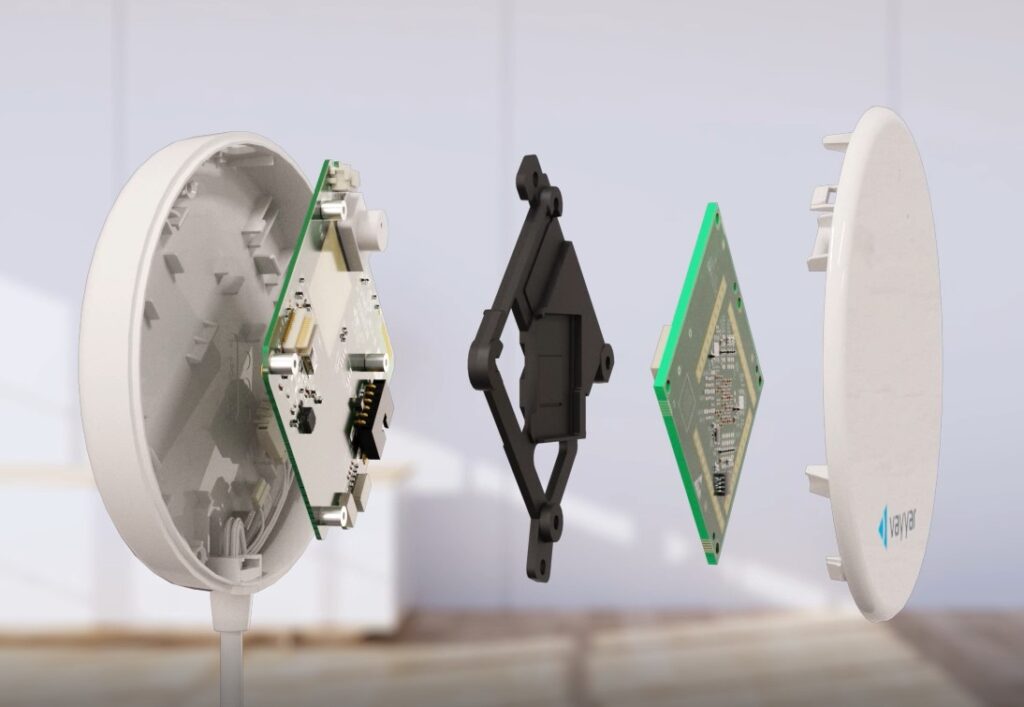 Israeli 4D imaging radar developer Vayyar Imaging, secured $108 million in a Series E funding round to enhance its machine and deep learning capabilities, expand to other geographic markets, and accelerate growth across additional industry verticals, the company announced this week.
This completed round is the first stage of a two-stage funding round, with the second closing scheduled for late July.
The round was led by investment firm Koch Disruptive Technologies, alongside participation from previous investors including KDT, Battery Ventures, Bessemer Ventures, More VC, Regal Four, and Clatech, as well as contributions from new investors GLy Capital Management and Atreides Management LP. In addition, Vayyar tapped China International Capital Corporation Limited (CICC) as its lead financial adviser to follow up on its investor outreach in China.
This latest capital brings Vayyar's total funding to more than $300 million.
Founded in 2011 to initially detect early-stage breast cancer with radio frequencing (RF) technology, Vayyar Imaging develops miniature, affordable, and versatile radar sensing technology solutions that improve safety measures across various industry verticals. The company supplies advanced radar-on-chip platforms, a proprietary software stack, and highly advanced machine learning algorithms to inform a wide variety of solutions within the fields of senior care, the automotive space, security, smart homes, and robotics, among others.
In the automotive space, Vayyar manufactures 4D imaging radar-based platforms that bolsters in-cabin safety for advanced driver [and rider] assistance systems (ADAS and ARAS) domains. Its ARAS platform is being mass produced for Piaggio Group's motorbikes. Vayyar has also secured supply contracts with automakers from Japan and Vietnam and is in late-stage negotiations with nearly every other original equipment manufacturer (OEM) and supplier.
In senior care, the company offers Vayyar Care, a remote monitoring solution, integrated with leading nurse call systems, that monitors the elderly with automatic fall detection and data that inform predictive behavioral analytics. Vayyar recently signed a joint venture agreement with Chinese Haier subsidiary HCH Ventures, to protect seniors in China. The company has also established a partnership with Amazon to integrate remote health, safety, and security monitoring through Amazon's virtual assistant device Alexa.
"We are pleased and proud to progress our partnership with existing investors including KDT, as well as additional backers which are joining forces with us for the first time," said Raviv Melamed, co-founder and CEO of Vayyar Imaging. "During a challenging period for the global economy, this new funding round is a ringing endorsement of our mission and a clear vote of confidence in the strength of our technology and the strategic agility of our organization."
Related posts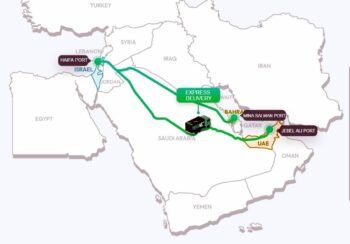 Israel And UAE Ink New Deal To Connect Ports Via Land Bridge  
December 07, 2023