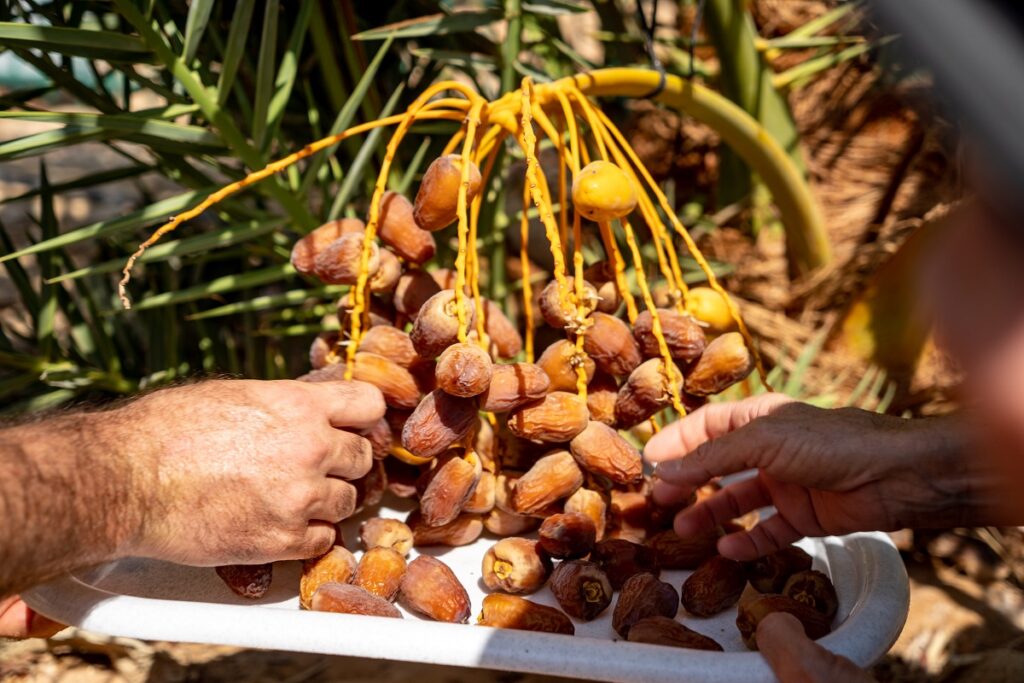 Not as sweet as the Medjool date, not sticky at all, and with a pleasant honey aftertaste is how Dr. Sarah Sallon describes the taste of a date sprouted from a 2,000-year-old seed.
Dr. Sallon, who researches natural medicine, is one of the few lucky ones to have had the opportunity to taste one of the 111 ancient Judean dates harvested in September at Kibbutz Ketura in southern Israel. It was a harvest that grabbed a global media spotlight.
After all, it took 15 years of patience, hope, anticipation, and ground-breaking agriculture techniques to make the seemingly botanically impossible feat possible.
SEE ALSO: Bottoms Up: Israeli Scientists Brew Beer With 'Resurrected' Yeast From 5,000 Years Ago
"It took me some time to figure out how I might do it because you only have one chance with each seed," Dr. Elaine Solowey, who runs the Center for Sustainable Agriculture at the Arava Institute for Environmental Studies in Kibbutz Ketura, says in an Israeli Foreign Ministry video made back in 2016 before it was known whether these trees would even bear fruit.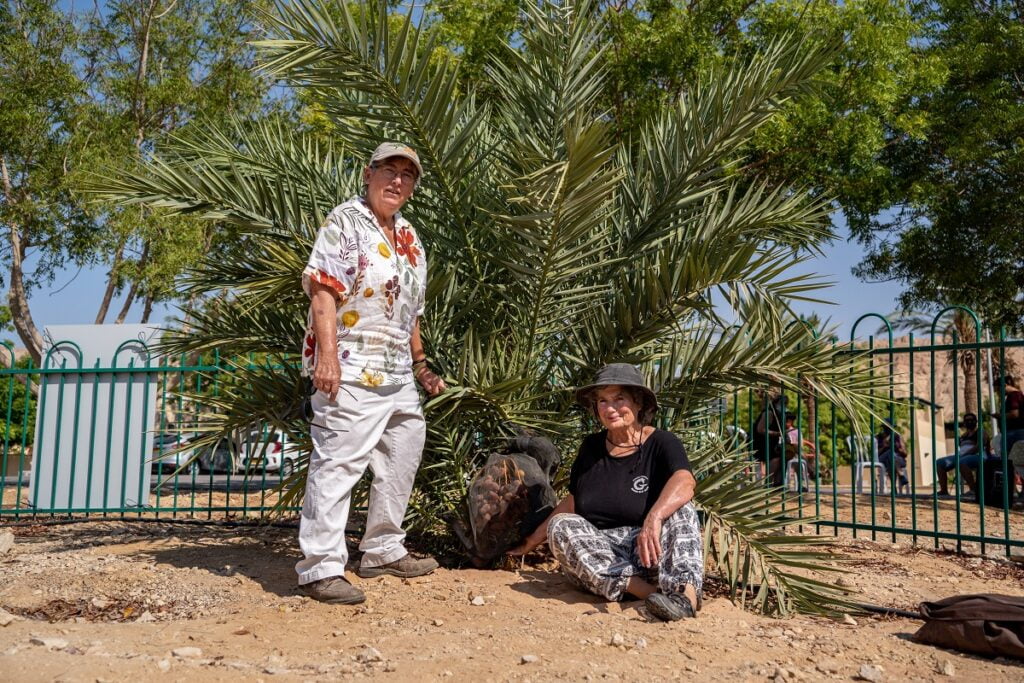 While the scientific and agricultural communities celebrated this landmark harvest, only Sallon, Solowey, a handful of the other scientists involved in the revival project and a few kibbutz members got to sample bits of this long-lost variety of dates, last tasted back in the times of Jesus and the Maccabees. Most of the haul is being kept for science purposes.
"We need a lot of data to do research on, to work out the properties, what the nutritional value is," says Sallon, a pediatric gastroenterologist who directs the Louis L. Borick Natural Medicine Research Center at the Hadassah Hospital in Jerusalem, as to why the bulk of the date harvest was taken to research labs.
The Israeli scientists and horticulturists are now trying to find a way to "use the tissue culture and make hundreds of thousands of exact replicas" of Hannah, the date-palm tree germinated from a seed dating back two millennia.
The past is still alive
Sallon says the dates seem to offer hope in today's world of uncertainty.
"In this age of global warming and species loss, I thought it's important to try and bring back to life these ancient varieties. For conservation," Sallon, who moved from England to Israel, tells NoCamels.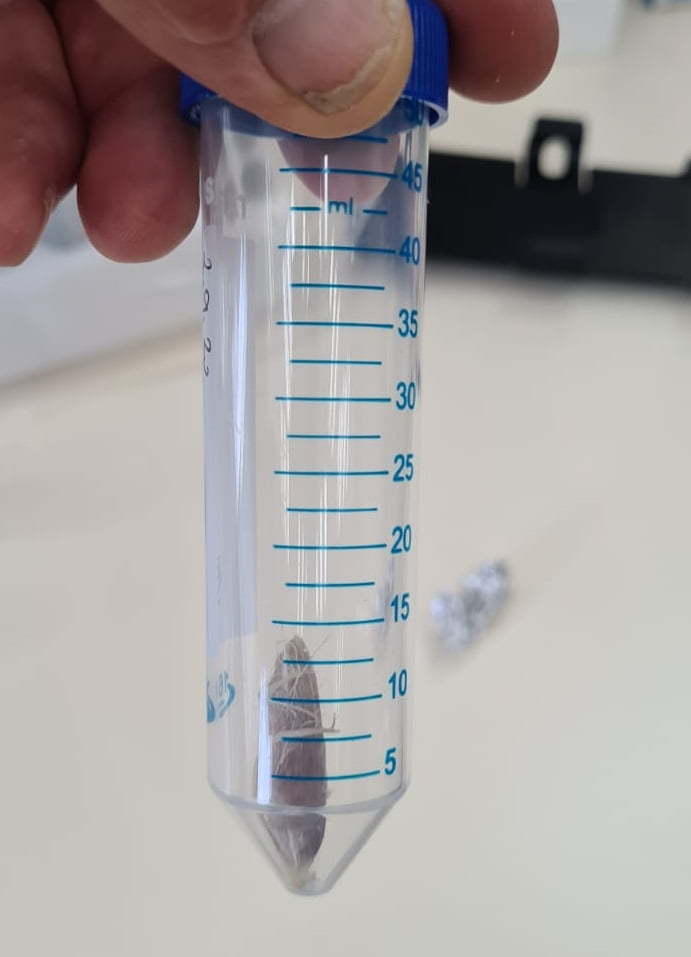 "Nature has this immense power to renovate itself, to rejuvenate itself. Especially now, I think that people need that. Climate change, terrible typhoons, and hurricanes. People are disturbed. I think that's why we've got such a tremendous response to bringing these dates back from extinction," she says. "This is something that came from the past and is still alive."
Back in the 1960s, famed Israeli archeologist Professor Yigal Yadin discovered thousands of date seeds buried under rubble during his excavations of Masada. Other date seeds were found in caves near the Dead Sea. They all sat in storage for over 40 years.
Until Sallon initiated a project aimed at germinating ancient seeds to reintroduce extinct plants previously grown in the region and learn about their qualities. She was also interested in how plants can be used for medicine.
Modern day studies have shown dates benefit digestion, lower cholesterol, improve memory, increase blood production, have aphrodisiac properties, and strengthen the nervous system.
"It would be interesting if they were used back then for the same reasons," she tells NoCamels during a phone call from her Jerusalem home.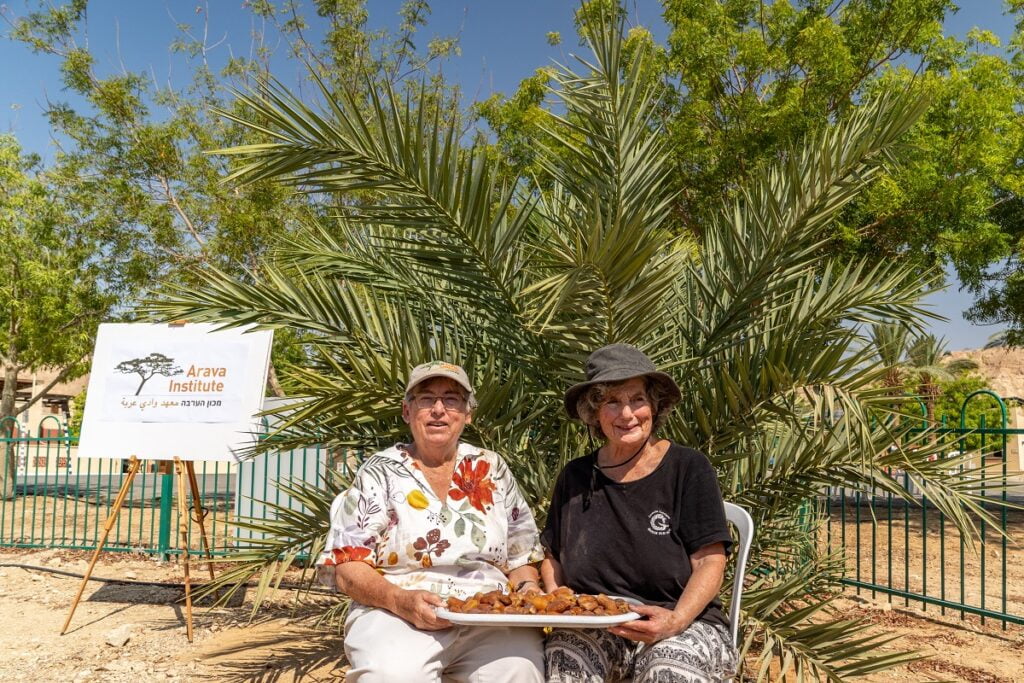 So, in 2005, Sallon turned to Solowey, an expert on arid agriculture, for help.
Sign up for our free weekly newsletter
Subscribe
Solowey soaked the seeds in enzymatic water and fertilizer and planted them in sterile potting soil in pots in a greenhouse. The seedlings would later be moved to Kibbutz Ketura.
The date palms are named for Biblical figures. After all, date palms are praised in the Bible – as well as in Islam, Greek and Roman civilizations — as symbols of beauty, fertility, peace, and victory.
The first of the ancient date seedlings, Methusaleh, is named for the oldest person mentioned in the Bible. Methusaleh was even given the Guinness World Records designation as the oldest seed cultivated.
The other date palms to have sprouted from these ancient seeds are known as Adam, Hannah, Judith, Jonah, Boaz and Uriel.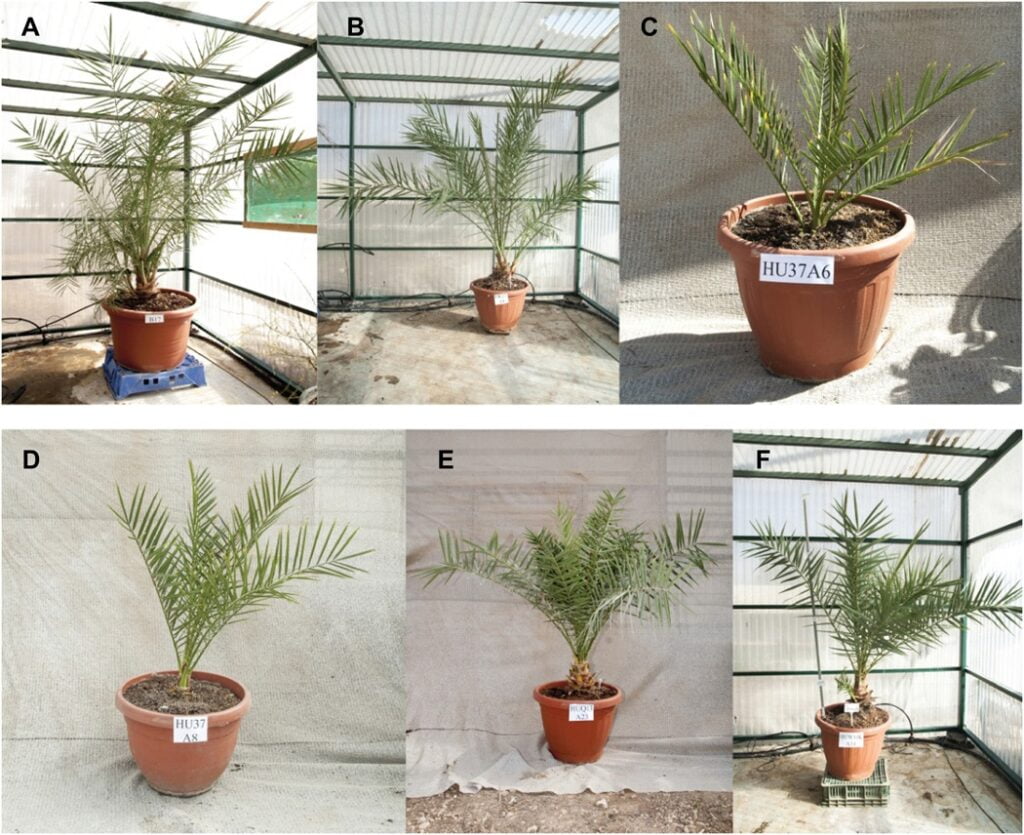 In February of this year, the latest scientific paper published about the germination of these seeds in Science Advances, revived new interest in these dates, says Sallon.
"This study, which confirms the long-term survival of date palm seeds, provides a unique opportunity to rediscover the origins of a historic date palm population that existed in Judea 2,000 years ago. The characteristics of the Judean date palm may shed light on aspects of ancient cultivation that contributed to the quality of its fruit and is thus of potential relevance to the agronomic improvement of modern dates," the authors write.
And though Sallon compares the taste of these ancient Judean dates to the Medjool, she reiterates that she is not a food expert and simply happens to eat the Medjool variety.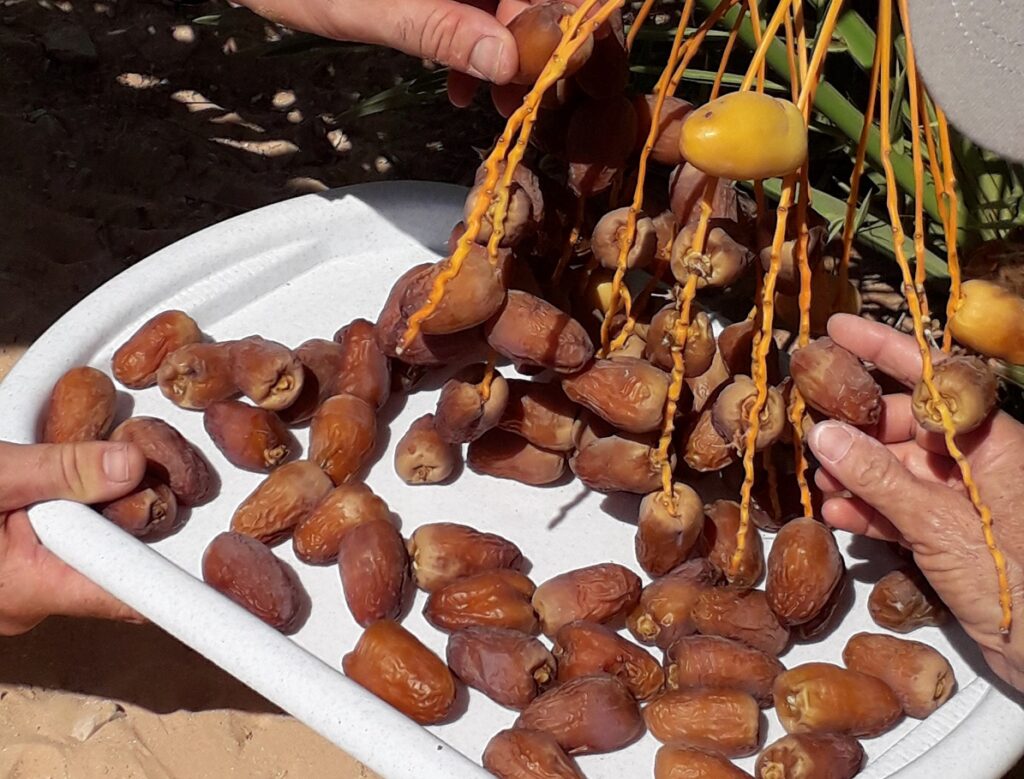 In the paper published by Science Advances, the scientists say the "genetic relationships between the ancient date and current varieties show Methuselah and Adam close to eastern modern varieties Fardh4 and Khalass, respectively, assigned to current Arabian Gulf varieties; Hannah and Judith related to modern Iraqi varieties Khastawi and Khyara, respectively; and Uriel, Boaz, and Jonah, the most western genotypes, related to modern Moroccan varieties, Mahalbit, Jihel, and Medjool, respectively."
Sallon's near future plans include learning more about the new-old dates, how to reintroduce the Judean date to the market, and continue to research the medicinal properties of these dates.
Inspiring the next generation
She has another goal she hopes to accomplish as soon as possible: Publishing a children's story she wrote to encourage children's curiosity with science.
SEE ALSO: Israeli DNA Study Unveils Reconstructed Face Of Mysterious, Long-Lost Human Relative
"Children today are the stewards of this planet. They don't read science journals," she tells NoCamels, noting that her friend, Jane Goodall, wrote the introduction to her unpublished children's book.
"I wrote about the date, from the point of view of the date, he goes to sleep during the siege of Masada and literally wakes up in a laboratory. It's a children's story about the science and what it represents."
Viva Sarah Press is a journalist and speaker. She writes and talks about the creativity and innovation taking place in Israel and beyond. www.vivaspress.com
Related posts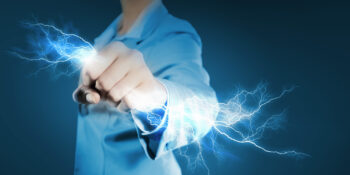 Thwarting Deadly Lung Disease By Electrifying Water Reserves
September 27, 2023