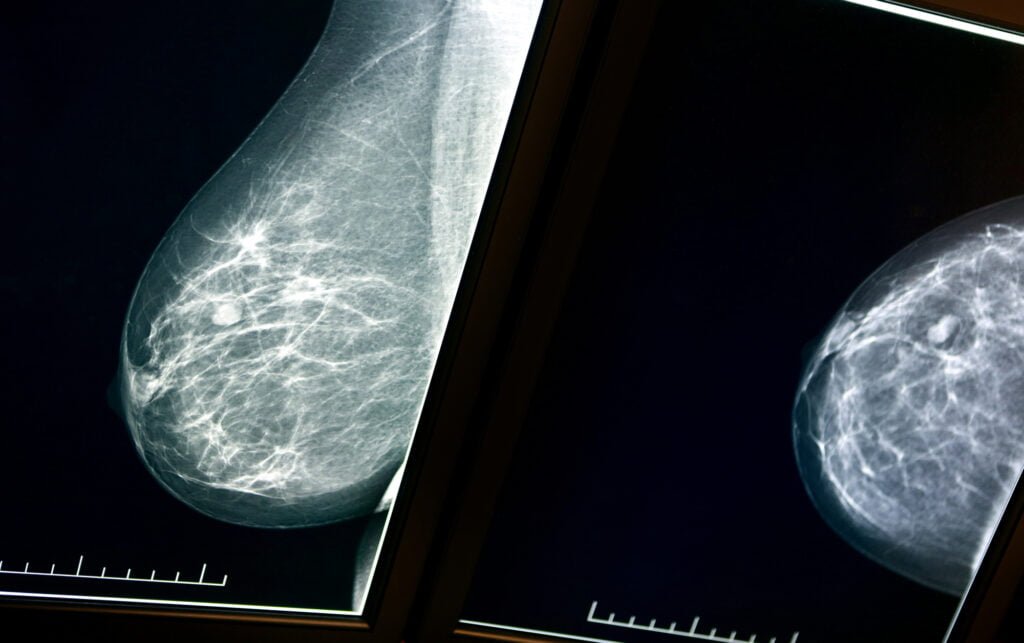 Zebra Medical Vision, an Israeli AI medical imaging insights company, announced on Monday that it received its sixth FDA clearance, this time for a mammography solution called HealthMammo. The solution is Zebra's first tool in oncology to receive the clearance. It already has a CE mark.
Founded in 2014 by Eyal Toledano, Eyal Gura, and Elad Benjamin, Zebra uses AI to read medical scans and automatically detect anomalies. Through its development and use of different algorithms, Zebra Medical has been able to identify visual symptoms for diseases such as breast cancer, osteoporosis, and fatty liver as well as conditions such as aneurysms and brain bleeds.
The HealthMammo solution is an automatic AI tool that flags "suspicious" mammograms and helps enable faster care. The scans are automatically sent to Zebra Medical's imaging analytics platform, where they are processed and analyzed for suspected breast lesions. The HealthMammo product then returns its result to breast radiologists, either by signaling within the worklist or by notifying the user in a dedicated application.
"The algorithm can be used in single reader paradigms, supporting triage and workflow improvement (as cleared by the FDA) or in double reading paradigms, already available outside of the US, supporting the second radiologists and reducing their workload," Zebra said in a statement.
This development will help health providers minimize the care gaps caused by the COVID-19 pandemic with an automated solution that can identify patients with suspicious lesions in a speedier process, Zebra has suggested.
"As restrictions are lifted from the COVID-19 crisis, the backlog of mammograms has increased," says Dr. Michael Fishman, Breast Imaging Section Chief at Boston Medical Center (BMC), Massachusetts, said in a statement. "Zebra Medical Vision's HealthMammo may help radiologists deal with the screening management strategy of the post COVID backlog and triaging."
Zebra CEO Ohad Arazi said the work is twofold: "supporting the medical team's overload and ensuring the well-being of patients, by supporting early detection and reducing the anxiety surrounding uncertainty."
Sign up for our free weekly newsletter
Subscribe
"With this fully commercial and regulated product, we aim to provide even more value and help patients and providers navigate the new COVID effected reality we are all facing. We're proud of the achievements we've made in the past few months, providing US healthcare with a growing portfolio of automatic solutions to enhance patient care, especially during these times," he added.
This latest clearance is Zebra Medical's 6th for an AI product and expands the company's "All in one" (AI1) solution – a service it rolled out 2017 allowing healthcare providers globally to access its algorithms for $1 per scan (in partnership with Google).
Zebra Medical has another five FDA clearances for: its HealthCXR tool intended for the identification and triaging of pleural effusion in chest X-rays; another chest x-ray tool called HealthNX used to identify pneumothorax, also known as a collapsed lung; a tool called HealthICH that detects high-risk internal brain bleeds based on standard, non-contrast head CT scans; an AI solution called Vertebral Compression Fractures (VCF) that identifies findings suggestive of compression fractures in scans; and a product focused on detecting coronary artery disease (CAD).
Zebra Medical's software solutions are used in hospitals in the US, Europe, Australia, India, and Latin America.
The company has raised over $50 million from investors such as OurCrowd, aMoon, Nvidia, and Johnson & Johnson.
Related posts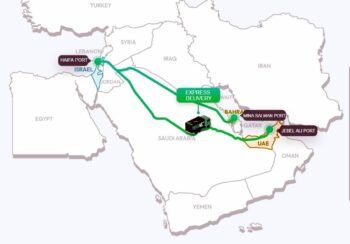 Israel And UAE Ink New Deal To Connect Ports Via Land Bridge  
December 07, 2023