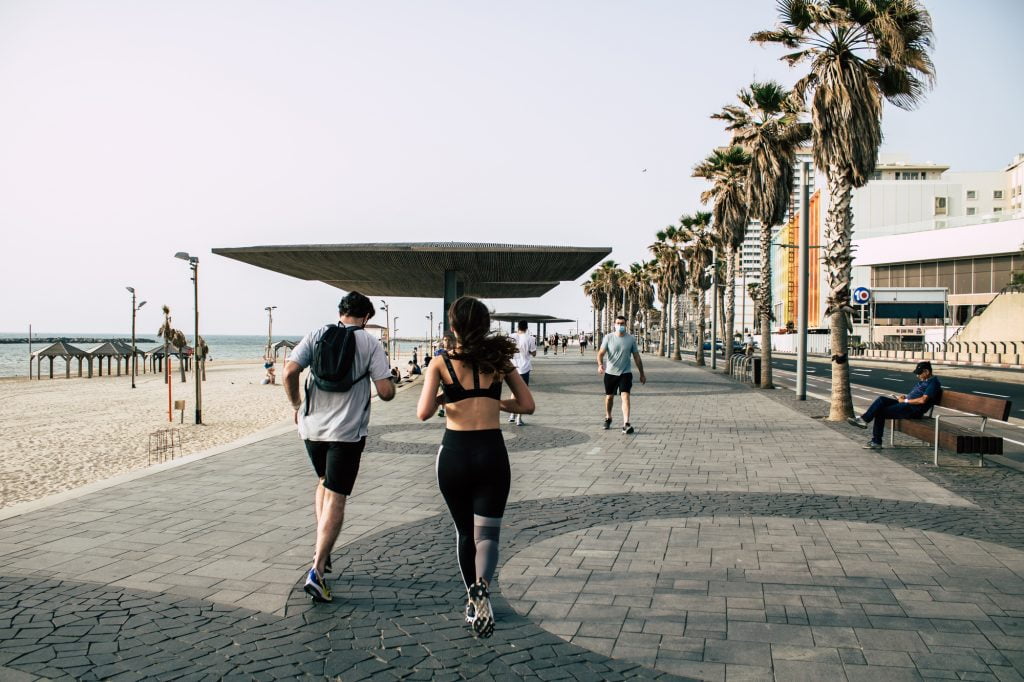 While the global COVID-19 pandemic is still very much underway, a "new normal" is being created concurrently as Israel eases lockdown restrictions: a post-virus landscape with economic repercussions, businesses adjusting to new regulations, alterations to how we're used to doing things, and a test of resilience and productivity.
"There will be many new opportunities," says Hagay Levin, Chief Strategy Officer at the Israel Innovation Authority, "but there are many questions about what will happen to the economy."
Indeed, a cautious optimism mixed with ominous doubt can be felt as the country's sectors gradually return to normalcy. There is pervasive doubt and some unease over the new economic landscape and at the same time a need for creativity and prospects.
In Israel, one of the first countries to lock down and then reopen, there is a common desire for a familiar routine.
People want to return to work. Kids want to return to schools (grades four through 10 have yet to return). And people want to be able to enjoy recreational activities as they did pre-lockdown.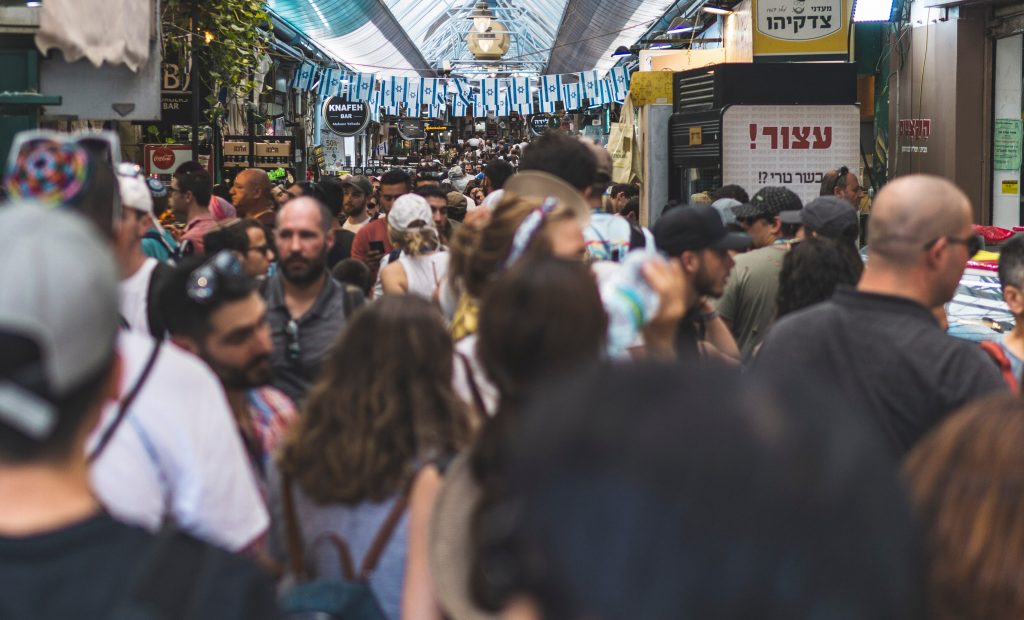 Every day in Israel is a "new normal." In fact, the Ministry of Health updates guidelines for the "new routine" almost daily.
This is a country that adapts and adopts quickly to new circumstances and post-COVID-19 is proving no different.
Just look around: Face masks are the newest fashion accessory. Yes, they're mandatory, but within weeks wearing a face mask in public has gone from obscure to a norm. Moreover, Israeli designers are working hard to make fashionable face masks the trend of 2020.
The government ruled that in the tourism sector, the country's famous all-you-can-eat-and-more buffet breakfasts at hotels could pose a health hazard due to required social distancing. So, hotels creatively adapted to this limitation.
"Certainly, it is a new era for tourism and the hospitality industry. Buffet food presentations will need to be put on hold and conventions will have to adopt and be held with less participants. Our experience tells us, we always find creative solutions to a crisis," says Motti Verses, Head of Public Relations of Hilton Hotels Israel.

Moreover, even though Israel's re-opening of domestic tourism raised some eyebrows, Verses says the desire to return to travel is natural. "Mankind needs to travel and relax. Nothing will stop it," he tells NoCamels.
The impact of the pandemic and the need to adjust is everywhere.
In this new normal, to enter a shop, shopping mall or any public building wearing a face mask isn't enough – you need to get your temperature checked too.
Now there's a queue and limit to how many people can visit one of the country's colorful outdoor markets, stores, national parks or museums at a given time.
Moreover, banks, doctors' offices, post offices and other government offices have instituted strict appointment scheduling to allow maximum separation between people.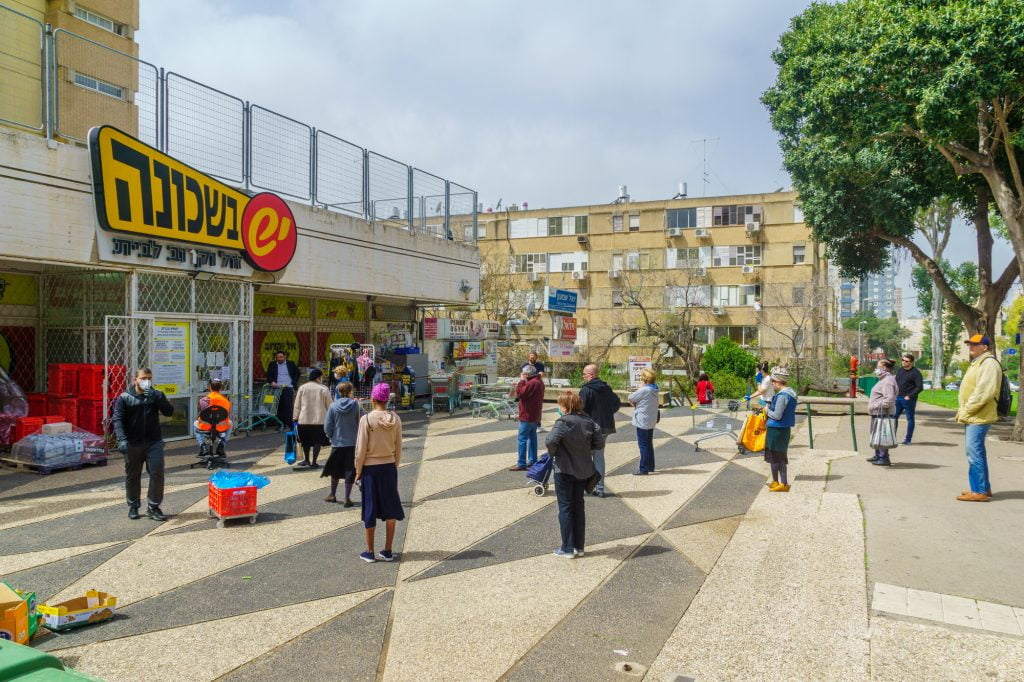 Gyms and dance studios boast new distancing rules for maintaining public health.
Even at beaches, a new normal means sharing sand space at a distance. The Tel Aviv Municipality and Herzliya Municipality announced in May that they would place beach amenities – umbrellas, chairs, tanning beds — at two meters apart from one another, to adapt beaches for these new times.
At Tel Aviv beaches, outdoor showers will also have lower water flow to avoid spatter.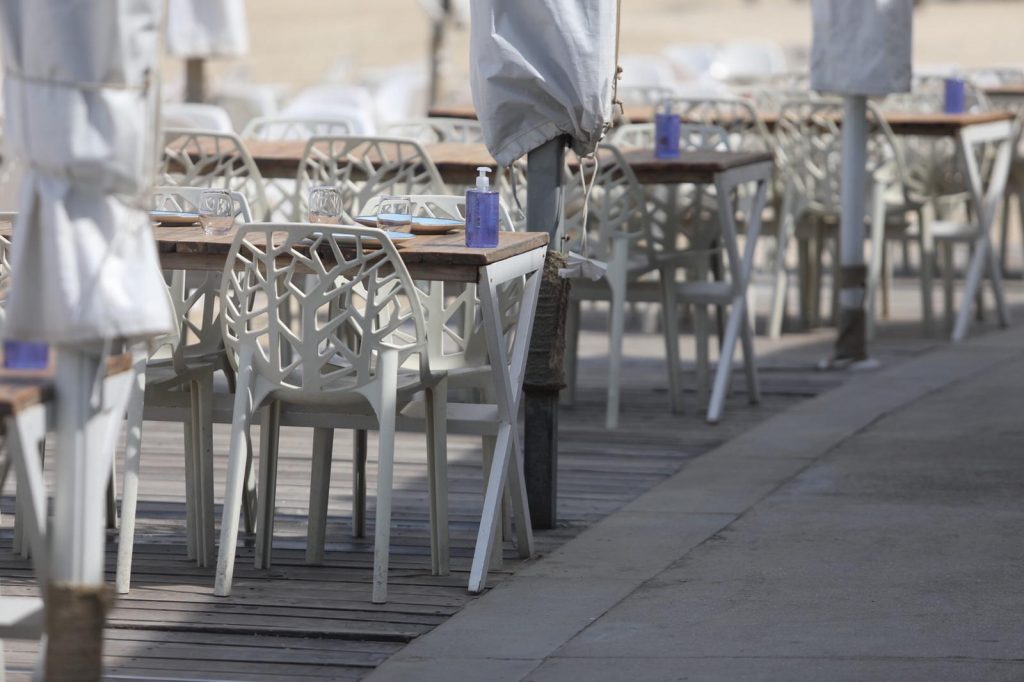 "After many weeks of closure, the people of Israel need a bit of air. The beaches offer entertainment for the public at an affordable price. As we witnessed in the past few weeks, the public is eager to return to the beach. The layout we presented … meets all the requirements set by the Israel Ministry of Health," says Ron Huldai, Mayor of Tel Aviv-Yafo.
Sign up for our free weekly newsletter
Subscribe
New Normal in Innovation
To ensure that this new normal is a smooth transition from pre-pandemic routines to during the era of COVID-19, there's a necessity for innovation to make these new ways of doing something viable.
Contactless solutions, thermal scanning, biometric automation, and other digital technologies will play a critical role in our new way of life.
Every sector from education to communication, health to finance, lifestyle to tourism will need to embrace new technologies and adapt to the new normal.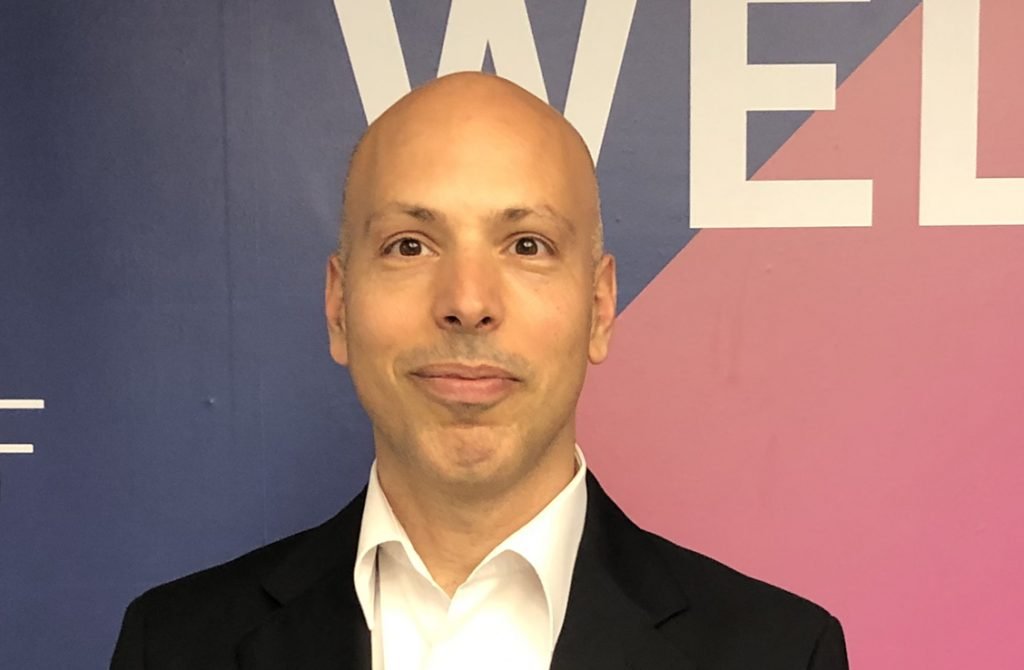 "Globally, we are all using much more technology. In this new world, Israeli high-tech firms will find many new opportunities in which to operate, many firms will have problems, but they'll find new venues to operate because of this embrace of technology," says Levin.
This ability to tweak one tech solution for another put this country's entrepreneurs in the headlines as they wowed in their response to the global crisis with new initiatives and novel solutions to take on COVID-19 and its aftermath.
Among the numerous innovations coming out of Israel during the pandemic period included a hands-free sanitation solution, based on UVC technology, to disinfect rooms within 30 minutes; different AI-powered robot assistants for use in hospitals, medical centers, and corporate office spaces; and mobile and contactless technology for the tourism sector.
"Israeli entrepreneurs are proactive," says Levin in a Zoom interview. "Israeli entrepreneurs are always on the offense; they jump first to the new ways of technology. And the response to the novel coronavirus is a very good example."
Levin points to something "amazing" that happened in the local ecosystem. He relates that the Authority, the support arm of the Israeli government that fosters the development of industrial R&D within the country, usually fields some 3,000 proposals per year. But in mid-March, they put out a call for proposals to develop, test, and implement technological solutions designed to deal with the challenges of COVID-19, and within two weeks received the equivalent of one-third of a whole year's worth of proposals.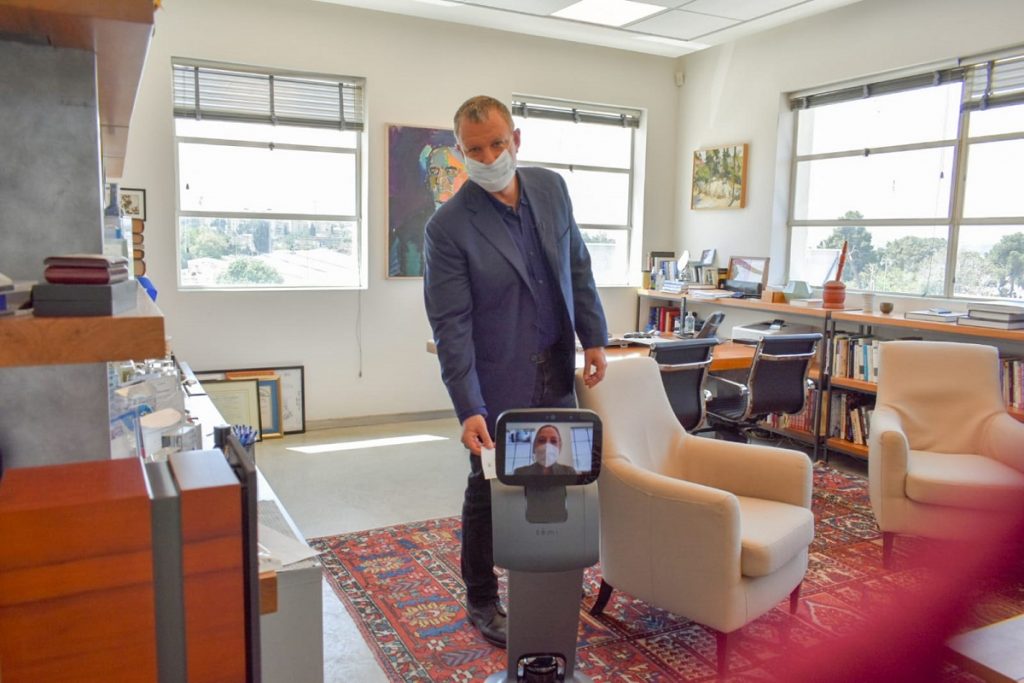 The digital revolution – telehealth, ed-tech, mobile abilities – is on a fast track now. But with fewer foreseeable investments and a tighter budget, Levin is worried about the new normal of innovation in the COVID-19 economic crisis aftermath.
"We got used to a booming global economy, in which there was a free flow of money into the Israeli ecosystem. Now, there is a big question mark whether the new normal will be one of less global investment in technology or a shortage of finance," Levin tells NoCamels.
Companies are laying off workers, some are closing, and early financing rounds were down 17-percent from quarterly averages of 2019, according to an April 2020 IVC and ZAG – S&W (Zysman, Aharoni, Gayer & Co.) report.
"Everybody is going to see less money for any portfolio this quarter and perhaps in following quarters as well. We are all connected. We're going to see difficulties to sell new products, to bring new technologies, to get companies to be acquired," Dov Moran told NoCamels last month.
For the Innovation Authority, saving the new generation of young entrepreneurs is critical.
"For the next one to two years, the normal will be that firms will find it harder to finance themselves and we hope that this new normal will still enable firms to function and the ecosystem to function," says Levin. "What we fear, and we're working hard against it, is that we will lose a whole generation of new firms that won't be able to finance themselves. We are trying to make sure that the new normal will enable the ecosystem to function so that new ideas can come to life."
History, of course, has shown that Israel has an amazing ability to survive and thrive against all odds. With uncertainty, comes new markets and opportunities.
"We know that things are changing… and we hope the entrepreneurs will continue to give their ideas," sums up Levin.
Viva Sarah Press is a journalist and speaker. She writes and talks about the creativity and innovation taking place in Israel and beyond. www.vivaspress.com

Related posts

Veterans Provide Practical Help, Comfort For Wounded IDF Troops
November 12, 2023