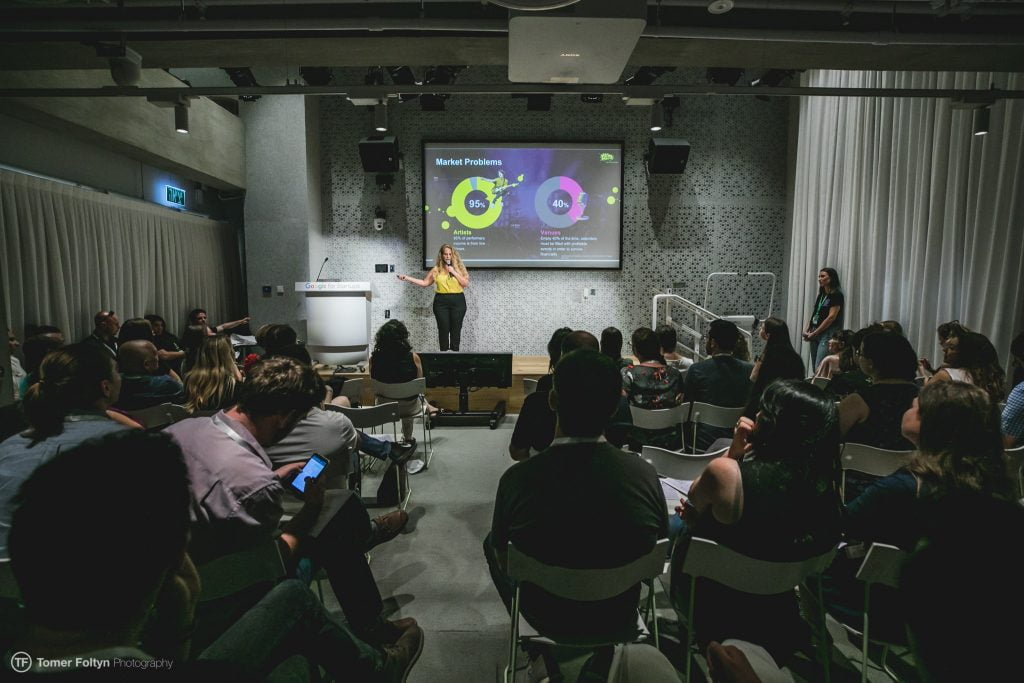 The number of female entrepreneurs in high-level positions in the Israeli innovation ecosystem remains on the low side amid the country's best efforts to narrow the gender gap.
According to a report released this year ahead of International Women's Day, just 12 percent of high-ranking positions at companies traded on the Tel Aviv-125 stock market index were held by women as of 2017. And among founders, just 10 percent of startups founded between 2014 and 2018 were set up by a woman, while 17 percent had at least one female founder, according to data compiled by Start-Up Nation Central.
In an effort to change this reality, the Israel Innovation Authority earlier this year announced the launch of a new incentive program aimed at supporting women-led initiatives with grants of up to 75 percent. The authority said it seeks double the number of women entrepreneurs it supports within two years.
SEE ALSO:'What's The Best Advice You Got?' 5 Questions With 10 Israeli Women Innovators
Barr Yaron, a US-born Israeli data scientist who previously worked at Facebook Israel, decided that she too wanted to tackle the issue head-on. After creating the popular Facebook page Women of the Startup Nation in 2016 featuring executives, founders, investors and entrepreneurs from across the Israeli tech ecosystem, Yaron sought the next step. This year, she linked up with two friends to start a high-tech accelerator for female entrepreneurs in Israel. They called it Women of Startup Nation Accelerator (WOSNA).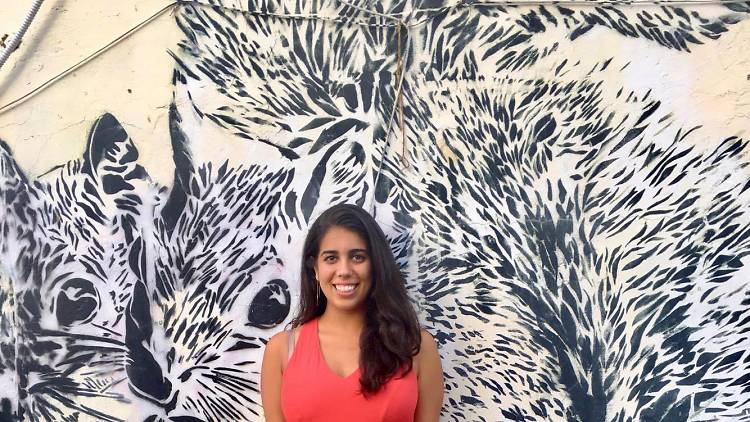 SEE ALSO: For International Women's Day, A Look At 5 Female-Led Initiatives In Israel Tackling The Gender Gap
"We hypothesized that there was a need for this kind of accelerator," she tells NoCamels, noting that upon starting the Women of Startup Nation page, organizations in the ecosystem reached out to her asking for help in increasing their female applicant pipeline.
The demand from the organizations, coupled with the patterns Yaron said she picked up while listening to these women talk about the challenges they face in their work-life balance, made her realize there was a void to fill. By this time, Yaron had moved to California to earn her MBA at Stanford University, where she became close friends with the people who would help her co-found the accelerator: Jordan Windmueller and Oshrat Goldberg.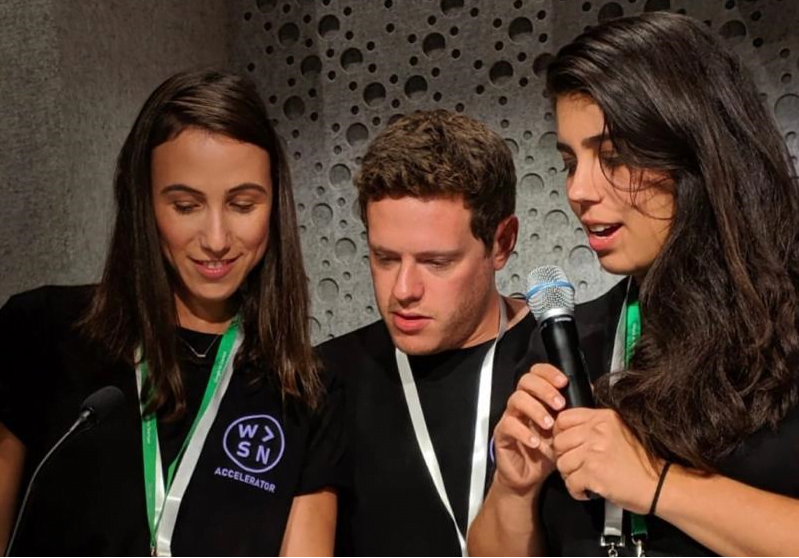 Living in the Bay Area, and particularly at Stanford, Yaron says, the trio was "able to speak with both Israeli and American accelerators and investors, as well as companies that go back and forth between the US and Israel before creating our own program."
In July, the three founders put out a notice on social media that they were looking for female-founded startups to join the accelerator, which would take place in late summer over the course of four weeks. They expected maybe 50 applications. They received 130.
The accelerator officially launched in late August at the Google for Startups campus. The first cohort was made up of 11 unique startups with at least one female founder who established companies in fields such as artificial intelligence, fashion tech, enterprise software, and fintech.
Targeting the growth of these early-stage startups, the accelerator offered lectures and workshops from industry leaders, female mentors, investors and entrepreneurs on topics such as product excellence, budgeting and financials, sales, marketing, and pitching. The goal, besides accelerating the success of female-founded companies in Israel, of course, was to prepare the companies for a Demo Day where they would be able to pitch their startup to a crowd of industry leaders and potential investors in an invite-only event.
The Demo Day took place on Thursday. Among the participating companies were Dzomo, a smart visual search and synthetic editor that helps customers find images for their marketing and branding needs; FanFund, a startup that crowdfunds to bring community events to venues outside large cities; Adaptable Tools, a fintech software startup building tools to make data useful for companies; and Ask Lily, an AI platform that learns the client's fashion preference and finds matching attire accordingly.
Sign up for our free weekly newsletter
Subscribe
Each startup presented its vision for a bid to win over the crowd in an allotted time slot. After the event, Danielle Nagler, the British-born founder and CEO of fintech startup Adaptable Tools talked to NoCamels about the benefits of being part of WOSNA.
"The accelerator has been great. I work in fintech, it's quite a male startup universe and it's actually been really interesting — particularly, I'm not a technology person, I'm a commercial business person but I'm in awe of some of these amazingly smart and strong female tech graduates who are some of the technical leads on these startups. We've had this incredibly diverse range of speakers come in and it's been wonderful." she said, citing speakers from Israeli VC Aleph and insurance tech company Lemonade as some of her favorites.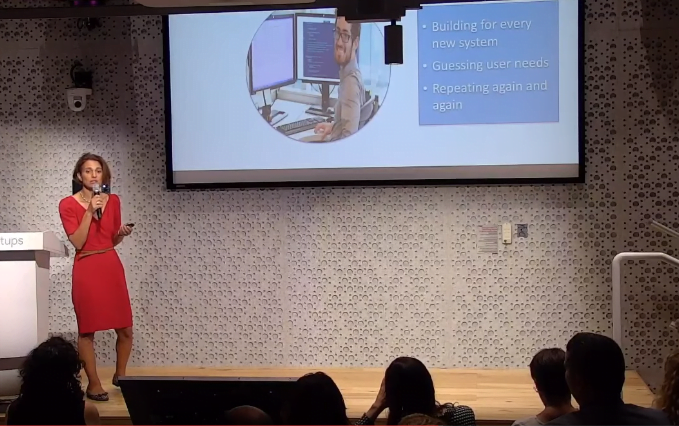 "The event went well because of the hard work the founders put into their companies and their pitches," Yaron said after the program. "The companies that showcased their work were a testament to the strength of female-founded companies in the ecosystem. "
Shutting out the noise
As the three WOSNA founders began spreading the word on the new accelerator for female entrepreneurs, they say there were plenty of naysayers.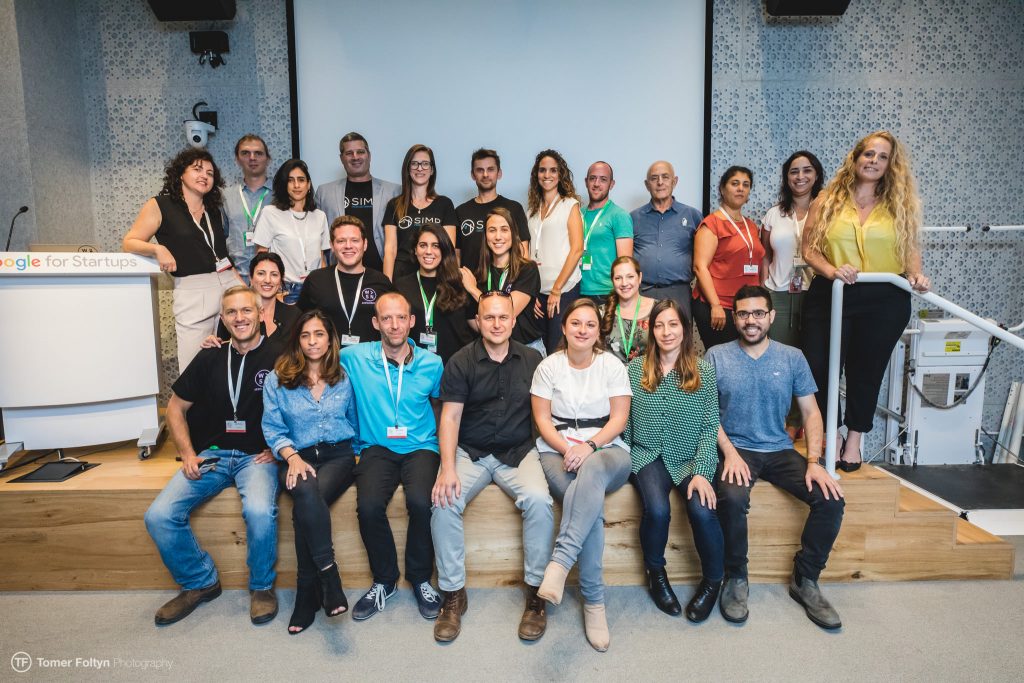 "In building this accelerator, we have heard every pushback," Yaron tells NoCamels. But with 50 percent of the population representing only 10 percent of Israel's founders, that argument has little ground to stand on."
"Working together on an accelerator in Israel, towards a bigger mission that we care deeply about, is a dream come true and a no brainer for us," she adds, "The hope is that when people look back at the gender gap today, they view it purely as a history where society was not operating at its full ability to innovate."
There are a number of other organizations and programs in Israel that have built communities for women in tech, even if some have not specifically targeted women as founders, senior executives, and CEOs.
SheCodes, for example, is one of the largest tech communities in the country with a mission to make women 50 percent of the software developer workforce over the course of the next decade. There's also QueenB with a similar vision to teach girls to code at a young age to give them an advantage in the job market later on.
Yazamiyot (female entrepreneurs in Hebrew) is a community of over 4,500 members with a mission to support female entrepreneurs through mentoring, networking and knowledge, and help them raise capital for their ventures. Yazamiyot partnered with Google in Israel for the "Google Campus for moms" program, aimed at helping women juggle their businesses and home life.
Similarly, Woman2Woman (W2W) is a community founded as part of the 8200 Alumni Association to help young professional women with potential for excellence by connecting them with influential female mentors in key positions.
"We love other programs that advance women and work with them closely. We publicize the work of women's organizations constantly on the Women of Startup Nation community page," Yaron says.
Related posts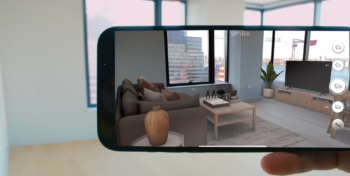 Augmented Reality App Makes Empty House Into Potential Home
October 02, 2023