By Elena Both, NoCamels
January 02, 2019
4
minutes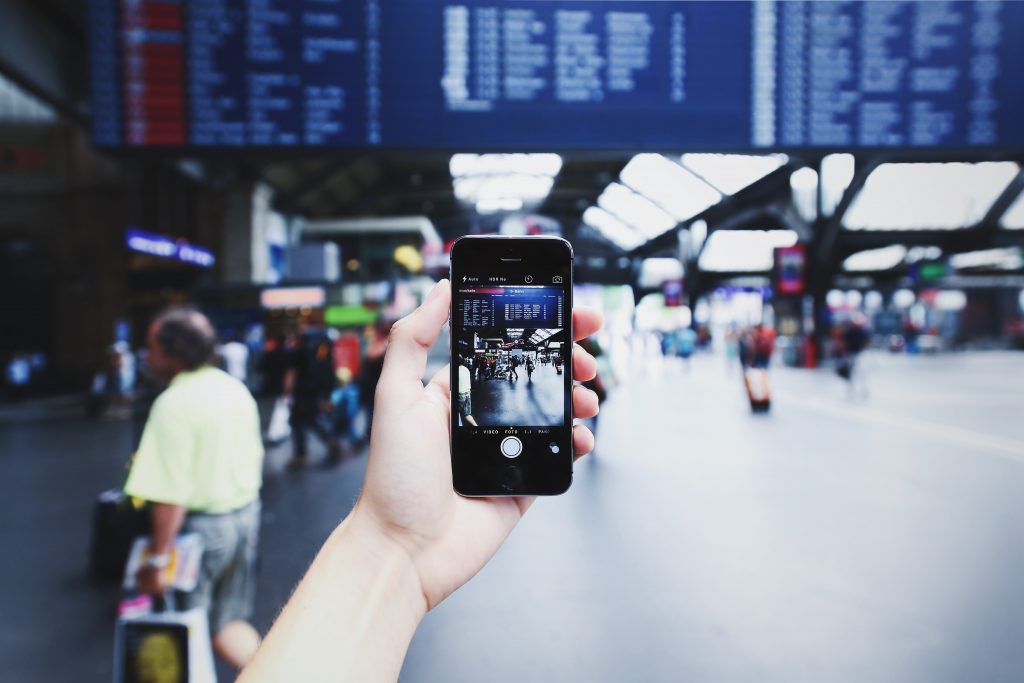 If you've been to Tel Aviv's Dizengoff Center and didn't get lost at least once, consider yourself one of the lucky ones. The mall's maze-like interior, dead zones, and underground corridors that surprise and bedevil visitors can seem more a labyrinth than a mall at times. One of the most popular and visited shopping complexes in Israel, it is notoriously difficult to navigate.
Now, naturally, there's an app for that. Tel Aviv startup Navin has built a navigation application specifically for indoor spaces. Like the Israeli-founded navigation company Waze (bought by Google) but for airports, hospitals, malls, and other massive public structures not usually conceived with ease-of-access in mind.
Navin uses crowdsourced data to build digital maps for pedestrian guidance both indoors and outdoors, and it works where GPS does not, as satellite-based radio-navigation is largely useless in closed buildings.
The startup was co-founded by CEO Shai Ronen, a former Israeli Air Force F-16 pilot, and an expert in navigation systems. Inspired by military navigation technologies that do not rely on GPS, he saw the possibility of using the tools and experience he gained to solve a daily challenge for many people. He was joined by Lior Ronen (no relation), who serves as the company's CTO, and the two have been working together since 2011 to build up Navin.
"With more than 11 million public buildings worldwide, we wanted to enable people to find their way in every hospital, shopping mall, and even airports and train stations," Ronen tells NoCamels. "The idea was scalability. We wanted to take advantage of the fact that millions of people are moving inside public buildings every day. So instead of providing specific solutions for single buildings, we decided to turn people's smartphones into mapping devices. This was the twist," he explains.
Ronen soon found a partner and active chairman with the experienced serial entrepreneur Gidi Barak, who is also a former Waze board member. "For us, Waze is a great source of inspiration. We are following the same tracks as we believe in harvesting the power of the crowds to conquer every building", he says.
Similar to Waze for drivers and Moovit for public transportation users, Navin creates maps based on users' shared real-time info using its patented peer-to-peer crowd mapping technology. Smartphone sensors track locations anonymously and collect millions of individual data points to capture movement patterns and automatically generate pedestrian maps.
"We knew from the beginning that smartphone motion sensors themselves are never as accurate as high-end navigation systems. So we invented a new algorithm, that makes their computation better and enables location tracking without GPS", explains Ronen.
In this way, Navin is able to replace the satellite signal without using any additional hardware. "As long as enough people move inside a building with their smartphones, the map is created and up-to-date", he says. "Our servers then put together the puzzle of corridors and points of interest and guide you turn-by-turn."
By actively tagging places of interest in their neighborhoods, around 100,000 people are currently part of the Navin community and contributing to editing the world of indoor maps. "We see great interest from our so-called Naviners to be part of something big. Indoor navigation is a real issue, since our world is becoming more and more complex', says Navin-CEO Ronen.
Sign up for our free weekly newsletter
Subscribe
To Navin, this is a logical extension of our reality. According to the company, people spend 90 percent of their time and 80 percent of their money indoors. In addition, over 50 percent of searches are conducted on mobile devices.
The startup currently has 12 employees, several of which are developers from Israeli Defense Forces elite units, Navin says. To date, it has raised over $2 million from investors and is supported by the Israeli Innovation Authority. To expand this capital, the entrepreneurs are currently applying for more European funding programs and "already see a great interest," as Ronen says.
Some of Navin's competitors include Oriient, an Israeli startup founded in 2016 that uses magnetic fields and smartphones sensors to provide indoor positioning services in the form of a plug-in, and Indoorgo which uses algorithms and data collected from multiple sensors to calculate positions on the floor plan, based on the entry point into a building.
Navin appears to be the only one providing both indoor and outdoor pedestrian guidance. "Other competitors lack scalable technologies", says Ronen, adding that time-consuming manual mapping and calibration of specific places is not as effective as Navin's crowd-mapping system.
Navin is currently active in Tel Aviv and is getting ready to spread to other Israeli cities. Pedestrian guidance for around 50 public and governmental buildings, hospitals and malls are already available on the free app. According to Ronen, the goal is to go city by city and to cover lucrative spots in order to create a critical mass and become a standard solution. The company has future plans to expand to California as a gateway into the US market and as well to Asia, seeing high potential in Singapore and Japan.
The company also foresees other applications. Not only will people be able to find friends, family and other contacts in an exact spot within an airport or mall, Navin plans to later open APIs (Application Programming Interface) to Google and Whatsapp. And connections to service providers such as Lyft could enable users to share their absolutely precise pick-up locations with drivers. By creating a more robust customer experience, Navin could add even more value, Ronen says.
Once the application has become a platform of choice for a critical mass of users, Ronen also anticipates a lot of potential for revenue from mobile advertising. Furthermore, providing analytics of (anonymous) customers' locations and movements is being considered as part of the business model.
Navin is currently focused on developing data for several million buildings worldwide by 2021. The app is available on Google Play, while an App Store version is in the works.
Related posts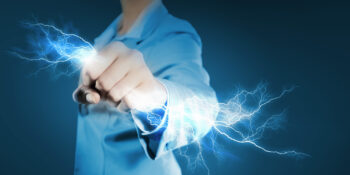 Thwarting Deadly Lung Disease By Electrifying Water Reserves
September 27, 2023