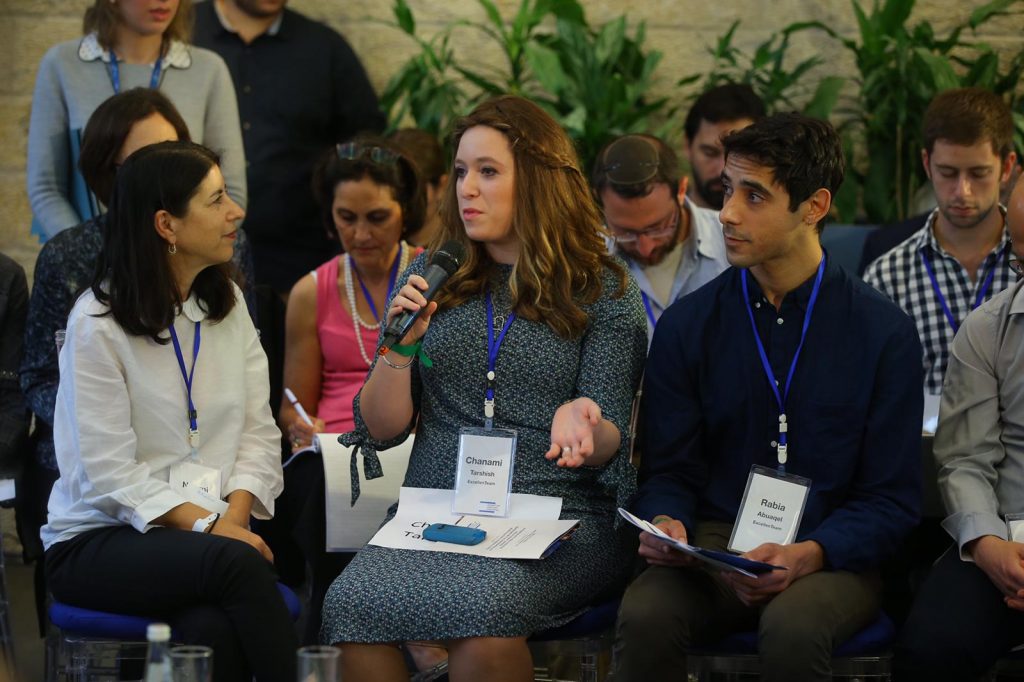 A new program launched last week by a coalition of Israeli NGOs, high-tech companies, philanthropists and government leaders, put together by the non-profit Start-Up Nation Central (SNC) is set to tackle the serious shortage of skilled workers for the tech sector, while increasing the participation of Israel's Arab and ultra-Orthodox communities in the industry.
The Program for Enhancement of Arab and Haredi [ultra-Orthodox] Human Capital for the Jerusalem High-Tech Workforce, dubbed Excellenteam, is based in Jerusalem and will focus on computer science graduates from the two communities to provide "hands-on technical training, experience in problem solving, exposure to the industry, help in developing soft skills, and assistance in finding relevant placements in tech companies," according to a Start-Up Nation Central press release.
Israel's Arab and ultra-Orthodox communities are severely underrepresented in Israel's innovation ecosystem. According to SNC research, the ultra-Orthodox population makes up only two percent of the workforce in the sector, and the Arab population only three percent. Meanwhile, the country suffers from a chronic shortage of high-tech workers. A survey conducted by Start-Up Nation Central, JP Morgan Chase Foundation and Israel Advanced Technology Industries put that figure at up to 15,000 unfilled positions in the industry.
Excellenteam selected its first group of 20 graduates from each community for the program, with a future goal of 12 cycles in three years. It includes full tuition and scholarships toward living expenses.
SEE ALSO: Israel Sees Slow But Growing Integration Of Arab Community Into High-Tech Sector
It was launched last Thursday in Jerusalem – with a population made up of 37 percent Arab and 24 percent ultra-Orthodox – at the local offices of sensor developer Mobileye, acquired by Intel for $15 billion last year, a key partner in the program.
Israeli President Reuven Rivlin, whose office is supporting the program as part of its Tikva Israelit (Israeli Hope) employment initiative, which encourages greater civility and partnership between the four major "tribes'" of Israeli society – secular, religious, ultra-orthodox and Arab – took part in the event.
The Ministry of Jerusalem Affairs and Heritage, the Jerusalem Development Authority, Google Israel, and Western Digital are also backing the project, while Start-Up Nation Central is coordinating the pilot, with The Feuerstein Institute leading the selection process. Elevation Academy, an educational ecosystem for the 21st century job market, is in charge of technical training; itWorks, a non-profit that promotes employment diversity, will support the Arab students and their employers; and Temech, an organization that provides training and career opportunities for religiously observant women, will do the same for its community members in the program.
Jerusalem-based tech companies Lightricks, a photo, and video apps developer, website traffic tool 40Nuggets, and library software company Ex Libris are collaborating on the curriculum and skills development, as well as providing mentors and instructors. Leo Noe and the Kemach Foundation, and the JP Morgan Chase Foundation are important "thought partners" who have also pledged philanthropic financial support, according to SNC.
Sign up for our free weekly newsletter
Subscribe
SEE ALSO: Losing Momentum? Israeli Hi-Tech Needs Urgent Increase In Number Employed, Says Israel Innovation Authority
SNC CEO Professor Eugene Kandel said at the event: "Our research indicates that the Israeli tech sector is missing around 15,000 highly skilled professionals. Israel doesn't have a choice but to integrate women, Haredim, and Arabs into the core of the hi-tech industry. Integration into tech will address the social mobility of these tribes and it will provide the industry with a large pool of talent it needs so much to grow."
Rivlin congratulated the participants and thanked those involved. "If we face the problems together, I believe we can live here together…Everybody should be able to live their life in the way they choose, but we also have to understand that we are all together and we have to take care of each other…whether we are Jews, Muslims or Christians, here we are all Jerusalemites, we are all Israelis."
"If we can bridge the gaps between us, it sends a very strong message to the region that the gap between Israelis and Palestinians can also be bridged," he added.
Mobileye CEO and senior VP at Intel Professor Amnon Shashua, who hosted the event, said the project presents a promising opportunity to contribute to the Israeli economy, adding that he assigned the company's top management to oversee Mobileye's involvement.
"There are plenty of candidates with great potential that is not being unlocked today," Shashua said at the event. "I believe with all my heart that we can bridge the gap between the skills they have and the needs of the hi-tech companies. That's why we are proud to be part of this program since this is our aim." He added that "10 percent of Mobileye's employees are Haredi [ultra-Orthodox] or Arab right now, and that's just the beginning."
Angelica Berrie, president of the Board of Trustees at the Russell Berrie Foundation, who helped put together the coalition for the program, said: "As funders who share a common goal of ensuring the economic security of Israel, we're leveraging resources together to build a robust pipeline that offers a blend of opportunities for people who have not had the benefit of participating in the startup economy… By strengthening Jerusalem we're strengthening Israel because what succeeds in Jerusalem is likely to succeed in Israel."
Related posts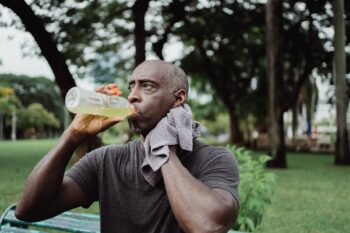 Startup Helping You Get Heart Healthy By Measuring Your Sweat
December 04, 2023