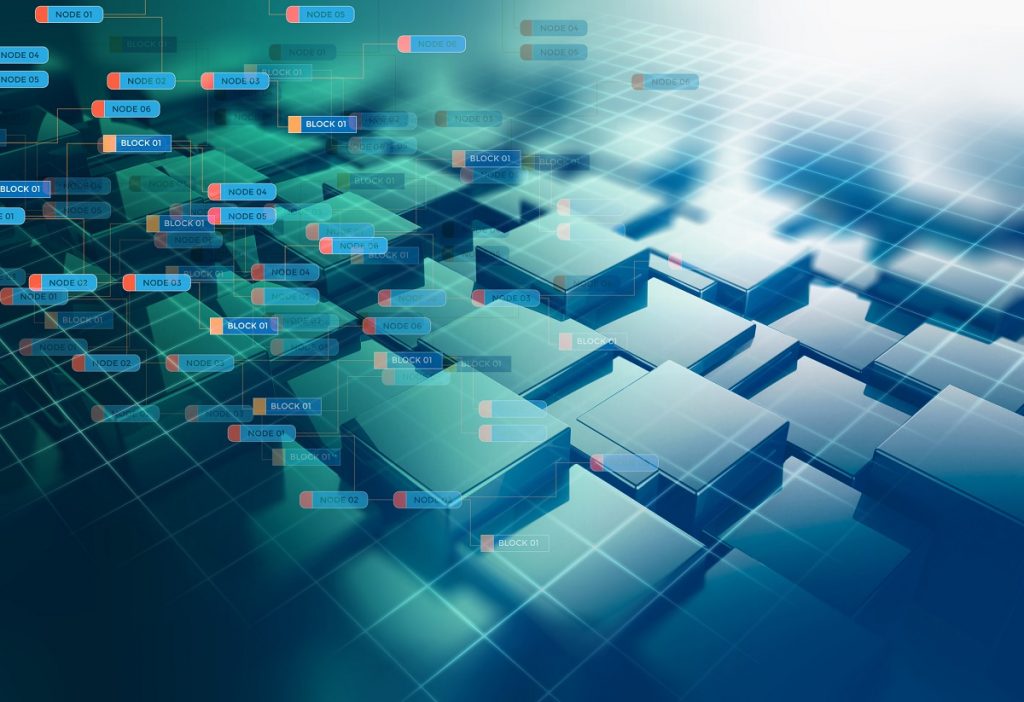 Government leaders, industry giants, and go-getting entrepreneurs have big ambitions for blockchain technology, the revolutionary distributed digital ledger system expected to solve many of the tech sector's persistent problems.
For the uninitiated, blockchain technology offers a way to transfer and record digital assets, bypassing the need for trusted intermediaries (such as banks) and eliminating issues such as transaction fraud, transaction costs, high-volume data storage, and disputes over intellectual property ownership. Blockchain technology, according to a September CB Insights report, allows "untrusted parties to reach consensus on a common digital history." It offers a world where digital information can be distributed but not copied.
However, because this technology is relatively new and still immature, blockchain developers need to be risk-taking and creative. It is no surprise, then, that Israeli computer scientists and entrepreneurs are taking a lead in this disrupting and dynamic new tech landscape.
"Israel holds a good position in product management, AI, cybersecurity… so by default blockchain can be the next technology where Israel would shine," Yael Rozencwajg, founder & CEO of Blockchain Israel, tells NoCamels. "Israel is a small country, we are very fast at executing projects and that's what is needed in the blockchain industry."
SEE ALSO: AI, Blockchain Among Cutting-Edge Technologies Fueling Israeli Innovation Right Now
In Israel, there are 129 currently active blockchain companies, according to the Israeli non-profit Start-Up Nation Central, and that number has steadily risen: there were just 42 blockchain firms in 2015, 66 in 2016, and 110 in 2017.
Blockchain's debut actually came as a side innovation to Bitcoin, the digital cryptocurrency launched in 2008, amid the global financial crisis where big banks proved questionable as trusted third parties.
Today, millions of people use Bitcoin for payments and the idea – and creation — of new digital currencies has become mainstream.
In Israel, Tel Aviv-based Colu, a blockchain technology company, offers a mobile payment system to boost local businesses. Bits of Gold, also Tel Aviv-based, enables the Israeli public to buy and sell Bitcoin and Ethereum digital currencies in exchange for shekels, or other currencies.
Israeli blockchain startups have also been behind some of the biggest initial coin offerings (ICOs), the rough equivalent to initial public offerings, in recent years. Last summer, Bancor, an Israeli-Swiss cryptocurrency startup that developed a virtual currency conversion platform, made headlines when it raised $153 million in just three hours in an ICO. At the time, the company said it was the second-largest fundraising campaign in the blockchain industry.
Later in 2017, Sirin Labs, the Switzerland-based Israeli-founded blockchain firm known for developing a $17,000 secure smartphone for high-end clients, raised $157 million in an initial coin offering for a new line of blockchain-based products.
But blockchain goes above and beyond digital currencies, and has proven to be a far greater technology than the underlying system that initially operated Bitcoin. As The New York Times wrote earlier this year: "The Bitcoin bubble may ultimately turn out to be a distraction from the true significance of the blockchain."
Blockchains record, collect and transfer all sorts of data. In the near future, blockchain platforms will be used for asset management, insurance claims, cross-border payments, property rights and real estate contracts, healthcare management, music ownership rights, voting, and a host of other possibilities.
"Blockchain will for sure impact our future. We can guess how but it will probably be in ways none of us can imagine right now," Kfir Damari, chief strategy & innovation officer at Orbs, a public blockchain built for the needs of consumer applications, tells NoCamels.
And while blockchain seems to be the trendy word when talking tech today, its arrival was initially met with a good dose of skepticism around the world.
In Israel, however, the new technology was welcomed into the tech community as a new challenge to master.
"The know-how that you need in blockchain technology is cybersecurity related. So, it is logical, from a technological perspective and from looking at projects already in Israel, that we have the potential to be strong leaders in this industry," says Damari.
In fact, blockchain-related skills are in demand everywhere. "Blockchain-related jobs are the second-fastest growing in today's labor market; there are now 14 job openings for every one blockchain developer," according to TechCrunch.
True blockchain experts are few to come by because the tech sector is so new. Rather people from other tech sectors can use their skills and adapt them to blockchain's requirements. And this affords developers a lot of prospects.
Sign up for our free weekly newsletter
Subscribe
"There's a lot of opportunity. There is the issue of unchartered territory; you need to take cautionary steps. Personally, I like to be in unchartered territory and make a new path. I see it as a good challenge, to be in places no one has been before," says Damari, referencing his other role as one of three founders of the SpaceIL mission that is gearing up to land Israel's first spacecraft on the moon in the coming months.
Israel's tech culture, agree Damari and Rozencwajg, is receptive to change and challenges. The Israeli tech ecosystem is world-renowned for its go-getting approach as well as its risk-taking, extremely collaborative culture that sees failure as a stepping-stone to success and abides by the tenet that nothing is impossible.
Israel's tech prowess in cybersecurity, cryptography, fintech, and artificial intelligence – together with the country's well-esteemed computer scientists and engineers – have made Israel a place to watch (and collaborate with) for blockchain development.
Rozencwajg says the recent launch of the Israel Blockchain Academy, in collaboration with Microsoft, is proof that senior executives and developers want to know more about the technology to grow their startups to become leaders in the global field.
"In Israel, we have no limits regarding the [blockchain] technology," says Rozencwajg. "Most of the big corporations are already clients [of Israeli tech companies]. They know Israelis are ready to develop new solutions."
Moreover, the country boasts a positive regulatory environment that boosts the startup community. "For this industry to exist in Israel, there should be the right regulation. And I think the authorities in Israel realize that," says Damari. "We are among the leaders in regulation needed for companies to allow their developers to [unleash] the financial benefits of blockchain."
Reports suggest at least 200 banks across the globe are already testing blockchain platforms, including Israel's Bank Hapoalim, which together with software giant Microsoft, is creating digital bank guarantees based on blockchain technology.
"To clarify misconceptions, [banks] are for blockchain, not against it. The biggest pushers for blockchain are by banks. It is cryptocurrency that they are warier about," says Uriel Ekstein, a consultant at The Floor fintech and cybertech hub.
In May, The Floor announced a collaboration with the Tel Aviv Stock Exchange, semiconductor giant Intel, and global management consulting company Accenture for a unique blockchain-based new securities lending platform aimed at revolutionizing the securities lending market in Israel.
Meanwhile, earlier this week, the Israel Securities Authority, the national securities regulator, implemented blockchain technology in its Yael system, developed to convey information and messages sent out by the ISA to the supervised entities. The technology confirms the authenticity of messages, prevents fabrication and bars messages from being edited or erased.
SEE ALSO: Tel Aviv University To Establish First Blockchain Research Institute
"We are witnessing a growing trend toward incorporating of innovative and pathbreaking technologies in the financial industry and in general. The implementation of blockchain technology in the ISA's information systems positions it as one of the leading government authorities worldwide in the security and reliability of information conveyed to the public and as one of the leaders in the public sector in Israel," said Natan Hershcovitz, director of the Information Systems Department at the ISA.
And while blockchain is still in its early stages of adoption, the local tech and entrepreneurial community is very optimistic regarding Israel's role in this dynamic technological revolution.
"Investment will go into blockchain," says Mark Smargon, VP Blockchain & co-founder at Colu. "New funding will go into Israel, and that builds new startups."
"We're very focused on advanced technologies…and to help startups connect with others in the community," Rozencwajg says about the local community she's building of blockchain entrepreneurs and enthusiasts.
"These links can produce opportunities. We're not where the AI or cloud industries are just yet. We're just getting started."
Edmund Cai contributed to this report.
Viva Sarah Press is a journalist and speaker. She writes and talks about the creativity and innovation taking place in Israel and beyond. www.vivaspress.com
Related posts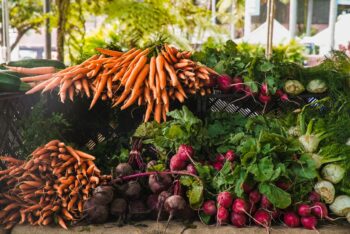 A Cybersecurity Approach To Cutting Food Waste
September 28, 2023