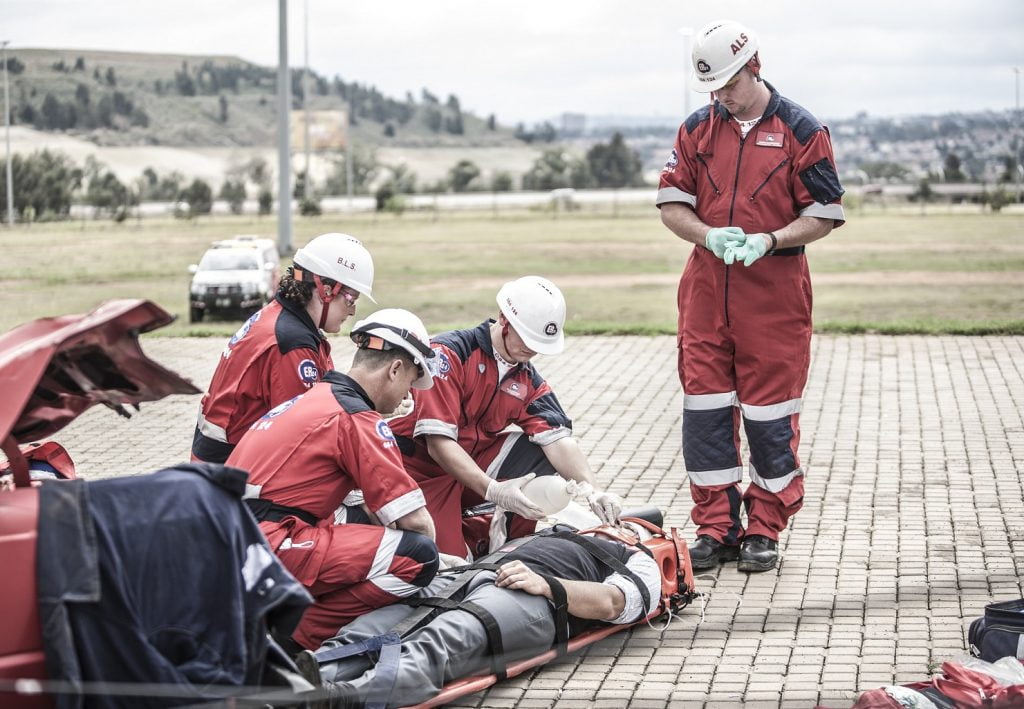 An Israeli medical technology company won first place at an international competition for startups developing counter-terror technology held this week in Tel Aviv, besting 10 finalists for the prestigious challenge.
The 2018 Combating Terrorism Technology Startup Challenge (CTTSC3), organized by the US Department of Defense, Combating Terrorism Technical Support Office (CTTSO), together with the Israel Ministry of Defense, Defense Research and Development Directorate (MAFAT), and the MIT Enterprise Forum of Israel, awarded the top prize of $100,000 to CardioScale, a Ganei Tikva-based company founded in 2012 that has developed a medical device to help save lives in mass-casualty events.
CardioScale's patented CVRI™ (Cardio Vascular Reserve index) device is comprised of a proprietary medical monitoring algorithm in a portable arm-cuff to enable more effective triaging and monitoring of victims of terror attacks and other emergency incidents. According to the company, the device ensures "early detection of cardiovascular hemodynamic deterioration," allowing for the close monitoring of "shock, sepsis, trauma…and chronic conditions" and alerting for immediate medical attention.
SEE ALSO: Startups Fighting Terror: Israel, US Launch Global Challenge To Develop Anti-Terror Tech
CardioScale says it is "revolutionizing patient care by predicting deterioration in patients, even when their vital signs are within normal range, which enables medical staffs to make informed decisions regarding intervention, and ultimately, save lives."
The second spot in the competition – and a $10,000 prize – also went to an Israeli company, Colugo, which develops UAV (Unmanned Aerial Vehicle) technology. The Bitsaron-based startup says it is focused on "3D transportation" in an effort to "release humanity from asphalt roads and traffic jams, and as a result create a cleaner and greener environment."
Both companies won in the competition's Track I, General Combating Terrorism Technologies, which includes innovation in social media analytics, cybersecurity, surveillance and reconnaissance, drones and robotics, personal, data and infrastructure protection, detection of explosives, water contamination, and attack mitigation and recovery. It was held on the first day of the annual Cyber Week conference at Tel Aviv University on Sunday. The race for the second track of the contest, Urban Navigation Technologies, with a focus on technology that enables navigation without GPS, will be held later this year with 13 finalists.
This year's Combatting Terrorism Technology Startup Challenge (CTTSC), is the third such competition held in Israel, with the last challenge held in 2016 and the first in 2014.
"The challenge was created so that startups would come looking for us, as opposed to us searching for them," Adam Tarsi, the international program manager of the Combating Terrorism Technical Support Office (CTTSO), tells NoCamels at CTTSC3. "The first year we hosted, we only got about 40 companies competing. This year, the third time we are hosting this competition, we had over 200 contestants."
The contest is open to startups and entrepreneurs from across the globe but Israel was chosen as the location "because of the breadth, depth, and creativity of the local ecosystem," Tarsi said in January when the challenge was first announced. "The best part of my relationship with Israel is the ability to find solutions that I wouldn't have found in my own backyard," he said at the time.
Tarsi told NoCamels at the event that he expects future competitions to be held in Tel Aviv due to the sheer number of startups based in the country. "We were very happy with the turnout. We had over 900 people registered for the event," he says.
The chairman of the contest, Gideon Miller said in January that the challenge "reflects how governments are increasingly turning to the startup ecosystem which is able to develop and deploy innovations far faster and more cost-effectively than traditional large defense-contractors can," and "reflects the trend of governments moving to adapt technologies from the commercial world, rather than developing solutions from scratch."
Miller and Tarsi were among the panel of speakers which also included US Senator Joseph Lieberman, former US vice presidential candidate and chairman of the Senate Homeland Security and Governmental Affairs Committee, former Israeli ambassador to the US, Dr. Michael Oren, now an Israeli parliamentarian and deputy minister for Public Diplomacy, and Israeli Major General (Ret.) Amos Yadlin, the executive director of the Institute for National Security Studies.
Out of the 210 entries, only the 10 finalists presented their ideas. Apart from the winners, the competing startups included: 3rdEye, an autonomous drone security company; D-ID, a facial recognition protection company; FinCom, a Cross Lingual Terrorist Identification company that sews AI and phonetics together; FirstPoint Mobile Guard, a cellular network-based cybersecurity company; SkySnapper by NVISOL, which developed a solution to attaching and moving heavy objects; RoboSleeve, a product that reinvents confined spaces inspection technology; Sepio Systems, a hardware attack detection and solution company; and Viisights, a company that uses AI for video surveillance analytics.
Sign up for our free weekly newsletter
Subscribe
Tarsi tells NoCamels that it was "hard to compare these companies, [as] each one offers something different," but generally, the judges were looking for startups with the biggest potential impacts.
"If I were being honest, CardioScale is very different from what we work with. They're medical. But their product saves lives, and that's hard to pass up on," he says.
CardioScale co-founder Maoz Ben-Ari said the win was a "phenomenal experience" and "a major validation for the necessity of our technology."
"We were incredibly happy to win both the top prize. Since our patent was only approved in 2017, we have not had much time to get funding and winning this competition has been our first large funding opportunity. But what we care more about is the chance to work with the Department of Defense, and expand to the United States. Our primary goal is to continue with clinical testing, and for the time being our product will focus on the military field," Ben-Ari tells NoCamels.
SEE ALSO: Israeli Tech Hub Seeks To Match Defense Giants With Cutting-Edge Startups
Colugo co-founder Joseph Zwang appeared especially upbeat, telling NoCamels that he envisions the company's UAVs – which can take off and land vertically like a drone and fly for long distances like a fixed-wing aircraft – "will be everywhere" as soon as they receive approval. "Five thousand of these drones in New York City, London, Tel Aviv. You name it," he says.
In a press statement, the CTTSC3 said that some of the major trends spotted across entries this year were "the explosion in technologies for analyzing social media and online behavior" and the "continued growth of drone-related technologies which this year represented the largest category of entries."
Entries for the track encompassing navigation technologies "exceeded all expectations," CTTSC3 said.
"Navigating in urban environments where GPS may be unavailable or jammed is critical but extremely challenging for soldiers, law-enforcement, and other operators. Commercial startups have recently developed a variety of indoor navigation and shopper tracking technologies, and the goal of the Urban Navigation Track is to identify the best of these innovations and adapt them to the requirements of counter-terrorism professionals," it added.
Finalists in the track are set to demonstrate their technologies in a dedicated urban navigation test facility in Israel later this year.
Tarsi said that future competitions will likely see more categories as the contest's popularity grows.
Related posts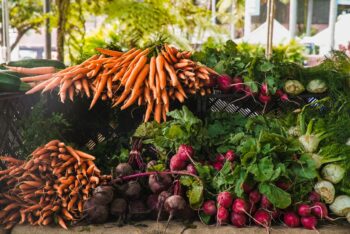 A Cybersecurity Approach To Cutting Food Waste
September 28, 2023