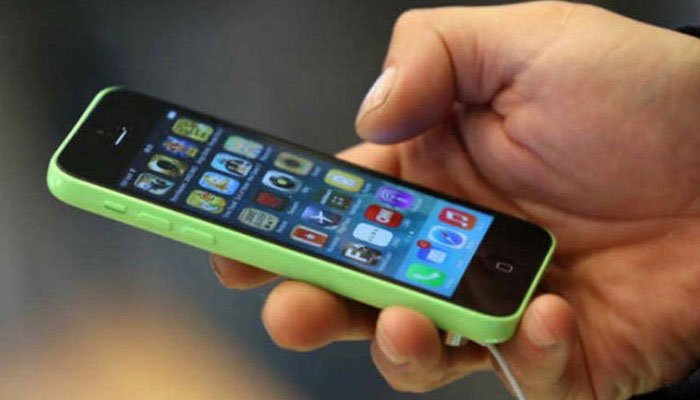 Startups YouAppi, Yotpo, Monday.com, Datorama Technologies, and Redis Labs are at the top of the Deloitte Israel Technology Fast 50 list for 2017, published Thursday by the Israeli division of the London multinational Deloitte Touche Tohmatsu. The list ranks the fastest-growing private and public companies based on the percentage of their revenue growth over the past four years (2013-2016.)
Deloitte says the prestigious ranking honors technological innovation, business growth, and an Israeli entrepreneurial spirit.
To be considered, companies must be working within sectors such as "hardware, software, communications, media, life sciences or clean technology," according to Deloitte. They must "develop or own proprietary technology that contributes to a significant portion of the company's operating revenues," "manufacture a technology-related product, and/or devote a high percentage of effort to research and development technology."
SEE ALSO: Israeli Video Startup Magisto Leads Deloitte's Fast50 Tech Ranking
They must also be headquartered in Israel with an active business for a minimum of four years and have operating revenues of at least $65,138 for 2013 and at least $886,684 for 2016.
All of the companies that made the Fast 50 list will be eligible for the "EMEA Fast 500" (Europe, Middle East and Africa) which will be announced on December 7, 2017 in a ceremony in Paris. Last year, 28 of the 50 Israeli companies entered the EMEA Fast 500. Video marketing platform Magisto was in the top 10. In 2014, content discovery company Taboola placed second of 500.
Here are the top five Israeli companies on the Deloitte Fast 50 list.
YouAppi
YouAppi, a US-Israel startup helping companies reach users through mobile ads and analytics, was way ahead of the group with a 16,230 percent growth in four years. Founded in 2011, this company provides a platform for companies who want to attract and retain new users on mobile. Their mobile ad platform syncs up with more than 3,000 mobile apps and sites with analytics and predictive algorithms which are powered by machine learning. With 10 locations around the world and a platform used by over two billion people, YouAppi aims to streamline the mobile media buying of their users.
Yotpo 
Sign up for our free weekly newsletter
Subscribe
Tel Aviv-based content marketing company Yotpo developed a platform which enables brands to attract users through reviews, rich media, and social Q&A in order to drive traffic and increase conversions. The company, which recently raised $51 million in a Series D funding round, reported an 8,703 percent four-year growth. Though it was founded in 2011, the company said its revenues have quadrupled in the last 20 months. To date, Yotpo has raised $101 million including the latest round. The company is planning updates and new features, and some global expansion including a second office in the US and more employees for the offices in New York, Tel Aviv, and London.
Monday.com
The team management service Monday.com, formerly known as dapulse, came in third place with a 5,878 percent growth in four years. The company, which is an SaaS (software as a service) project management solution provider, was founded in 2012 and began as an internal tool for the Wix cloud-based web development platform. It only launched as an independent startup in February 2014. The company announced its name change in November as a "broader commitment to spark a dialogue on how to improve working together as humans," a statement said.
Datorama 
Datorama, an SaaS AI-powered big data management platform for advertisers and ad agencies, was founded in 2012 and reported a four-year growth of 5,150 percent. The global marketing data intelligence and analytics company has set up the world's first marketing data center for publishers, platforms, agencies, and enterprises. This software-as-a-service platform gives marketing professionals the ability to connect all of their data sources to form a single source. The company has a global presence, with 16 offices around the world.
SEE ALSO: Israeli Cloud Company CTERA Networks Makes Deloitte's Fast 500 EMEA
Redis Labs 
Redis Labs, home of the open source Redis and the commercial provider Redis Enterprise, is the "world's most popular in-memory data structure server, often used as a database, a cache and a message broker," the company claims. It is available as a service in public, private, and hybrid clouds and as downloadable software, powering mobile, social, e-commerce, and other applications. In August 2017, the cloud technology startup raised $44 million in a Series D funding round led by Goldman Sachs Private Capital Investing firm. The company's total funding is $86 million to date. It has reported a four-year growth of 3,728 percent.
Other companies that made Deloitte's list include Wix.com in 18th place with a 261 percent growth and the automotive chipmaker Mobileye, acquired by Intel, with a 371 percent growth in 17th place.
Related posts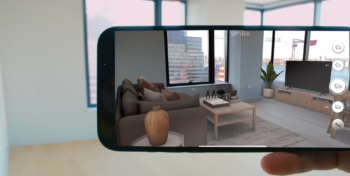 Augmented Reality App Makes Empty House Into Potential Home
October 02, 2023