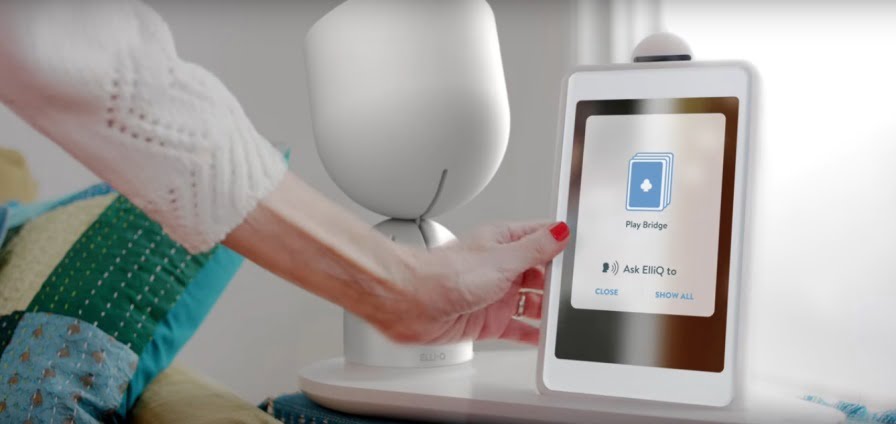 This article was first published by The Times of Israel and was re-posted with permission. 
"Grow old along with me," crooned John Lennon. "The best is yet to be." But in reality growing old can be a painful, lonely journey.
Now, however, digital and robotic technologies being developed around the world bring the hope of making aging if not actually fun, then at least a lot easier, allowing elderly citizens to stay at home longer instead of being moved into an old age home and enabling families and caregivers track the health and whereabouts of their loved ones even from a distance.
SEE ALSO: Meet ElliQ, The Robot Even Your Grandparents Will Love
In this sector, which is seeing a global boost, Israel is in a good place to take the lead, according to Benny Zeevi, managing general partner of
Tel Aviv Venture Partners
. Zeevi is the co-chair of Israel's international life science conference and exhibition
MIXiii BIOMED
that runs through Thursday in Tel Aviv.
"Aging is happening everywhere," he said. "And 65-year-olds today are still active and independent and want to enjoy quality of life. Providing them with the services they need to do this is a huge opportunity for technology and healthcare companies and also for governments and municipalities.
SEE ALSO: Meet Eddy The Robot
"Because Israel is strong in digital technologies and digital health, it is in a good position to tackle challenges on this front as well, putting together its knowledge of sensors, artificial intelligence and big data, and channeling these into life sciences for the elderly. The idea is for technology to help keep you active and secure while you are alone at home."
According to the United Nation's 2015 World Population Aging Report, "virtually every country in the world is experiencing growth in the number and proportion of older persons in their population." And this increasing share of older persons in the population is set to become "one of the most significant social transformations of the twenty-first century," impacting nearly all sectors of society, including labor and financial markets, demand for goods and services, health and family structure.
From 2015 to 2030 the number of people in the world aged 60 years or over is projected to grow by 56 percent, from 901 million to 1.4 billion, and by 2050 the global population of older persons is projected to more than double its size in 2015, reaching nearly 2.1 billion, according to data from World Population Prospects: The 2015 Revision, also of the United Nations.
To read the full article, click here. 
Photos: Intuition Robotics / ElliQ, Alex Knight
Related posts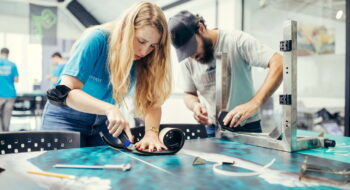 Tech Innovators Come Together To Help Israel's Wounded Warriors
September 18, 2023